Mahindra to Make 18,000 Units of the NuvoSport Annually
Modified On Apr 05, 2016 06:34 PM By Sumit for Mahindra NuvoSport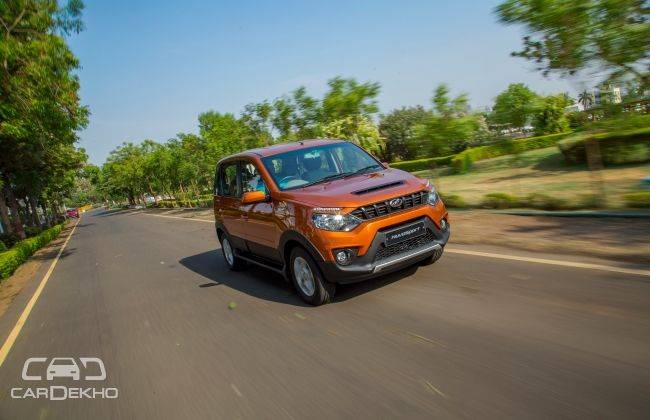 After the TUV300, Mahindra has just launched the NuvoSport to increase its share in the compact SUV market. The latest car in the market is touted to be the Quanto replacement, and Mahindra plans to produce 18,000 units of the NuvoSport annually.

The NuvoSport will lock horns with the Ford EcoSport, the Maruti Brezza and Mahindra's own product, the TUV300 (check our comparison). Mahindra has projected about 18,000 units for the NuvoSport, which seems conservative when compared against the likes of the EcoSport and the Brezza. The EcoSport's annual sales are approximately 40,000 units and the Brezza too has received an excellent response with over 20,000 bookings within 20 days of the commencement of bookings. Given the success of their own TUV 300 that did 23,000 units within six months, it would be no surprise if Mahindra ramps up production for their new launch down the line. However, the production number aimed by Mahindra for the NuvoSport is ambitious since it replaces the Quanto. The compact SUV failed to give the company the required amount of sales as it sold 26,394 units in 3.5 years (September 2012–February 2016).

The NuvoSport is powered by the 1.5-litre, 3-cylinder diesel engine found in the Quanto, which produces 100bhp of power and 240Nm of torque. The power figures are impressive and it is likely that as happened with the TUV, the NuvoSport will get an excellent booking response – beyond the number that Mahindra anticipates. If that happens, the carmaker will need to ramp up the production capacity of its new compact SUV.
Watch Launch Video of Mahindra NuvoSport
Source: Autocar Professional
Read More on : NuvoSport