Mahindra Reveals Details Of Three New High-Performance EVs
Modified On Dec 13, 2017 03:34 PM By CarDekho
The electrified KUV100, a SsangYong Tivoli- based EV and an EV based on the XUV Aero concept will be the next three EVs rolling out from Mahindra's facility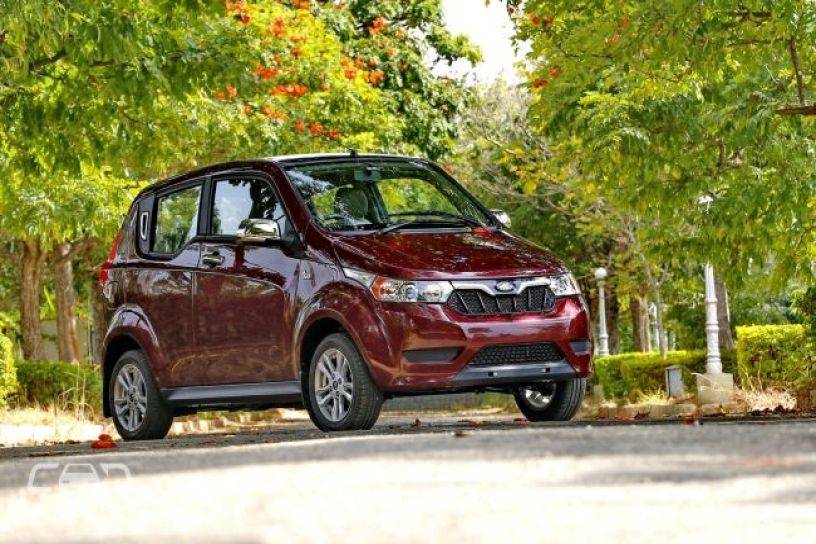 Mahindra and Mahindra has always been the flagbearer of electric mobility in India. It launched its first EV back in 2011 and has come up with various new EVs since then. The Indian EV manufacturer has now announced that it will add three new EVs to its lineup by 2019-20.
Speaking at a seminar on electric vehicles at the Norwegian Embassy in Delhi, Mahesh Babu, CEO of Mahindra Electric Mobility, said, "We are working on three new products with higher range (between 250-350km) and we will announce them by 2019-2020."
This confirmation can be seen as a sign that the UV manufacturer is keen to place itself above its peers for the paradigm shift that the Indian auto industry is about to witness by 2030. Mahindra is also planning to bump up its investment towards EVs from Rs 600 crore to Rs 4,000 crore in the next 3-5 years. This investment will be focused at developing new powertrains for upcoming EVs.
Talking about new powertrains for the EVs, Babu reportedly confirmed, "We are investing in new powertrains which would produce higher power to the tune of 150kW and 400Nm. These are going to be highly efficient PMSM motor and vector controlled drive systems, taking the efficiency from 80 percent to 94 percent. The powertrains will be available in single and dual drive architecture from 90 to 165kW."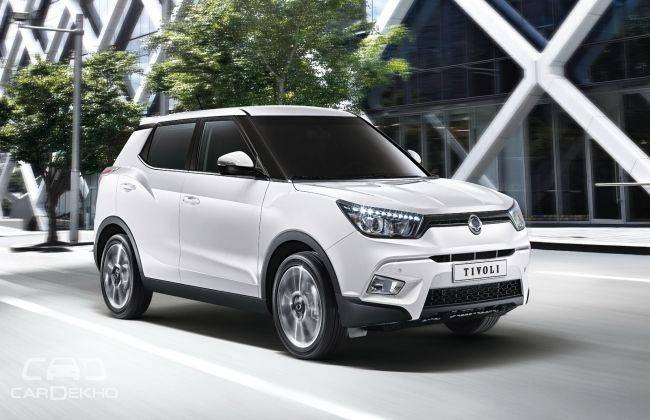 Speaking about the Government's Mission 2030, Babu reportedly said: "The past six months to one year have been especially exciting for EV technology. India finally took a rather bold step in coming up with a direction to move towards complete electrification of all new vehicles by 2030." He also voiced his concerns about the challenges the Government has to face in terms of developing a friendly ecosystem for EVs which also includes a proper charging network.

Coming back to the cars, we expect the first of the three EVs to be the electrified KUV100. The other two EVs will be consist of a SsangYong Tivoli-based model and a crossover based on the XUV Aero Concept. In October, Dr. Pawan Goenka, MD, Mahindra & Mahindra Ltd., had also said that all future Mahindra SUVs and crossovers would get an electrified alter ego.
Here are some more details of the upcoming new models:

​​​​​​​
Range anxiety and high charging times are undoubtedly the prime roadblocks for EVs. Babu also confirmed that Mahindra is working on quick charging and high energy systems for EVs. He reportedly said: "Our focus is also on high density batteries, taking the density from 80Wh/kg to 200Wh/kg with up to seven times the pack energy capacity from 10kWh to 70kWh. These 48V to 650V systems will be capable of delivering real-world range of up to 400km with globally benchmarked BMS (battery management systems)."

Mahindra is developing a 6.6kW high density electric charger which will bring down the charging time for EVs considerably. Along with this, the UV manufacturer is also developing a 50kW DC charging station with a universal charger. Mahindra is also working on telematics systems for traffic management, fleet operators, charging infrastructure and drivers.
With all things said, there is still a lot to be done before EVs can replace our current cars. And with what Mahindra is doing towards EV development, it certainly looks ahead of its competition.
Also Read: Govt Promises Higher Incentives To Make EVs Popular