Ford India Launches ASSET in Collaboration with Social Welfare Technical School, ITI Cochin
Published On Oct 10, 2014 11:08 AM By Sourabh for Fiesta Classic
Ford India has inaugurated its first Automotive Student Service Educational Training (ASSET) Centre in association with Social Welfare Technical School, ITI Cochin. The training center was inaugurated by Mr. P.K. Umashankar, Vice-President, Customer Service Operations, Ford India. Other dignitaries present on the occasion were Fr. Dr. Mathew Kumbackal, Superior General Little Flower congregation, Fr. Dr. Saji Mathew Kanayakal, Provincial Superior, Mr. Anwar Sadath Member of Legislative Assembly and Mr. M.T. Jacob, Municipal chairman & Ford dealers.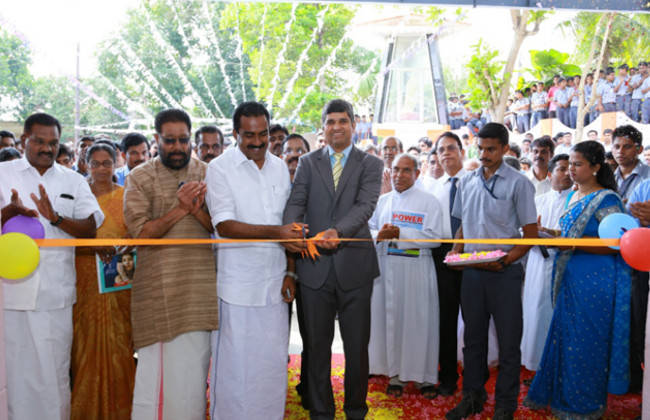 With ASSET, the 'Blue Oval' company is looking forward to create a pool of skilled and talented professional in automobile industry. With this initiative, Ford will also set up an exclusive technical training corner within the campus under which students will be trained on Ford technology, as part of Motor Mechanic Vehicle (MMV) curriculum.
P.K. Umashankar, Vice President, Customer Service Operations, Ford India said, "We are delighted to partner with Industrial Training Institute, Cochin in our endeavor to provide the latest automotive training to students. With the program, we have truly created an asset that will not only help students with better growth and employment prospects but also the automobile industry with skilled workforce." He further added, "We would like Ford ASSET centers to be the primary source of trained pool of technicians for Ford dealers across the country and look to expand the partnership to 10 centers in the time to come."
Through ASSET Centre, students will also get special sessions from master technician/In-house trainers which will be organized by local dealership, Kairali Ford. The ASSET training facility will be a tri-party initiative which involves Ford, the dealers and the ITI. The automaker will provide world-class technical know-how and the reference aids along with trained instructors.
Read More on : Ford Classic 2014
Was this article helpful ?
0 out of 0 found this helpful