First Tata EV For India Likely To Come In 2018
Modified On Nov 21, 2017 02:36 PM By CarDekho
After bagging the order from EESL, Tata might bring the Tigor EV to showrooms soon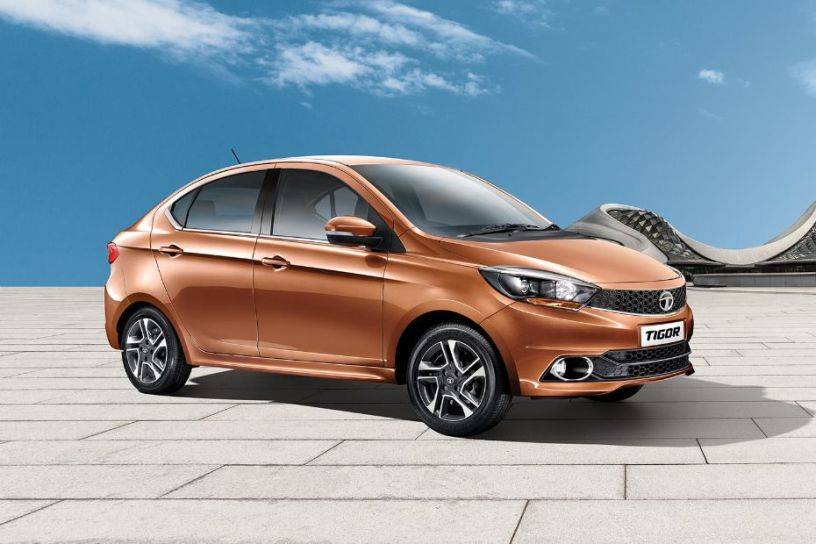 Tata Motors has finally hinted at the possibility of launching an EV in india. The manufacturer has already bagged an order to deliver 350 Tata Tigor EVs to EESL by December 2017 followed by 9,000 units in the second phase.
Talking to Money Control News, Guenter Butschek, MD, Tata Motors said, "The EESL tender has brought us very powerfully in the electric mobility space and has effectively paved the way for a broader game in electric mobility. We are about to launch a broader product portfolio with electric powertrain solutions. And this is something we are currently finalising and as we have acquired all the required approvals we are going to make a ready-to-go announcement. 2018 will be an electrifying year."

Earlier this year, the Indian manufacturer also showcased the Tiago EV in the UK. It was powered by an electric motor that churns out 116PS of power and 200Nm of torque which is about 31PS/86Nm more than its petrol counterpart. It had a claimed range of 100km and a top speed of 135kmph.
Now, if you are thinking this is the same motor that will power the Tigor EV, you might be wrong because EESL had asked for a minimum range of 130km on a single charge.
Talking about the powertrain, Butschek added, "Our powertrain solution as we applied on the Tigor can be applied to all types of vehicles. Technology used on one can be used on the others, that's the advantage of this powertrain solution."

Tata Motors was also spotted testing a Nano EV a few months back and the test was quoted "successful". There is a high possibility that it had the same motor as the Tigor EV. If we put two and two together, a Tata Motors EV might be around the corner and will help the company compete with Mahindra, who is currently the only electric carmaker in India.
Among all things said, we think the Government's mission 2030 announcement has played a major role in this shift and forced car manufacturers to look for electric solutions for a safer future, economically.
Also read: Mahindra To Launch Two More Electric Vehicles By 2019
Was this article helpful ?
0 out of 0 found this helpful