Ferrari Unveils V8-Powered GTC4Lusso T
Published On Sep 23, 2016 11:45 AM By Arun for Ferrari GTC4Lusso
An 'entry-level' top-spec Ferrari. Sounds like quite a paradox, doesn't it? Say hello to the GTC4Lusso T. The 'T' means that the big Ferrari is now home to a pair of turbos.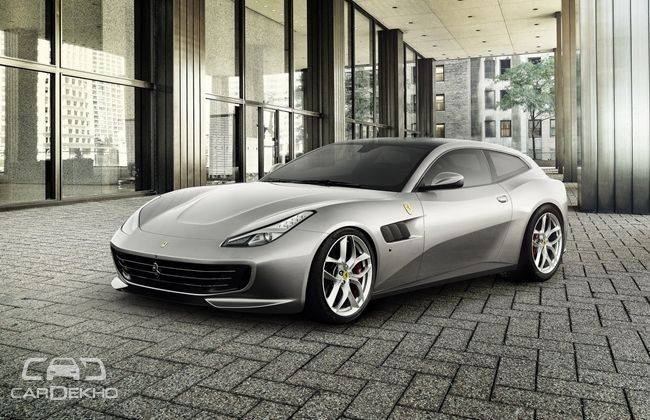 The roary V12 motor is replaced by a relatively smaller 3.9-litre V8 engine from the 488GTB that was launched in India a few months back. While power has gone down to 'just' 610PS (from 690PS), there's even more torque at the right foot's disposal, at 760Nm. Ferrari has also ditched the all-wheel drive set-up for a good old rear-wheel drive. Since the complicated AWD system is safe in the parts bin and not on the car - it is significantly lighter - which should make it nearly as quick as the full-fat V12. Weirdly enough Ferrari hasn't released official 0-100kmph or top speed numbers just as yet.

The Italian supercar maker is looking at positioning the turbo GTC4Lusso as an everyday supercar. "The V8 turbo's characteristics suit day-to-day driving in urban contexts: a rich powerful soundtrack in acceleration that becomes more muted at lower speeds, rapid pick-up from low revs courtesy of versatile, modular torque delivery and, last but not least, excellent range," read a press release issued by Ferrari.

Don't pass this off as the baby version, though. The four-wheel steering is very much present, which will help it attack corners with much gusto. Ferrari says that the GTC4Lusso T is rear biased, with a 46:54 weight split.

Everything else, including the well-balanced design, and the lavish interiors are carried over as is from its V12 counterpart. Now, Ferrari says that the GTC4Lusso T is an addition to the line-up and won't replace its big brother. We previously reported that the automaker is planning on launching the four-seater supercar in India in 2017, and there's a high chance that the V8 is on the cards as well.
Was this article helpful ?
0 out of 0 found this helpful