Ferrari GTC4Lusso Launching On August 2
Published On Jul 25, 2017 04:52 PM By Rachit Shad for Ferrari GTC4Lusso
It is powered by a 6.3-litre V12 engine that produces 689PS/697Nm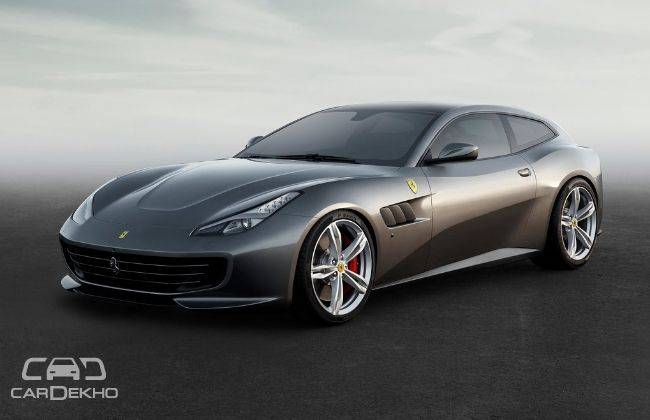 Ferrari, as a brand, is one of the most esteemed marques in the automotive industry. Founded in 1939, the first car that was designed and built by Ferrari was the Auto Avio Costruzioni 815, launched in 1940. Only two units were made, but they had left their mark on the eyes of every auto enthusiast back then. Over the years, the prancing horse logo has been worn by some epic cars like the Enzo, F40 and the 488. While only a handful are in India, Ferrari is now gearing up to unveil a new one. Called the GTC4Lusso, it is slated to launch in the country on August 2, 2017. For the record, we confirmed the India launch of this car over a year ago!

If Ferrari fanatics remember the FF from 2012, which I am sure they do, they'll notice that the GTC4Lusso looks remarkably similar. And those similarities run more than just skin deep. Take the engine for instance. The GTC4Lusso borrows the same 6.3-litre V12 that did duty for the FF. However, power figures have now been bumped up to 689PS/697Nm, which is 29PS/14Nm more than it produced under the hood of the FF. Transmission duties in new car are handled by a 7-speed, dual-clutch automatic and power is fed to all four-wheels. No points for guessing, that's the same as the FF.

Of course, the bump in power does make the GTC4Lusso slightly faster to 100kmph from a standstill (3.4 seconds vs 3.7 seconds) but reaches the same top speed of 335kmph. The GTC4Lusso also features rear-wheel steering, which wasn't there in the FF. Ferrari says that the rear-wheel steering system features an integrated dynamic response control model which makes the car more nimble going into corners, thereby limiting the corrections required from the driver.

The Ferrari GTC4Lusso, which was unveiled to the world in 2016, is effectively a replacement of the FF. Price wise, it is likely to hover around the Rs 5 crore mark.
Was this article helpful ?
0 out of 0 found this helpful