Audi Confirms Evoque-Rivalling Q4; Launch In 2019
Modified On Jun 02, 2017 03:41 PM By Raunak
The Q4 will sit between the Q3 and the Q5, and will take on the likes of the upcoming BMW X2 and the Range Rover Evoque.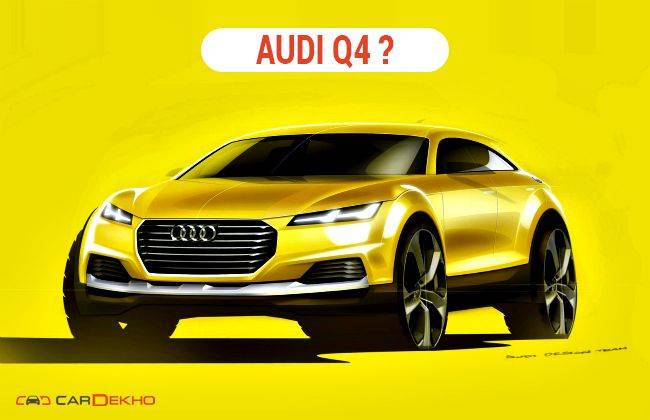 Annually, in the first quarter, Audi reveals its key figures for the previous year and gives an outlook of what's going to happen in the near future at its annual press conference. At this year's conference, the Ingolstadt-based automaker has announced the launch of a brand-new model, the Q4, which will sit between the Q3 and the Q5 SUVs.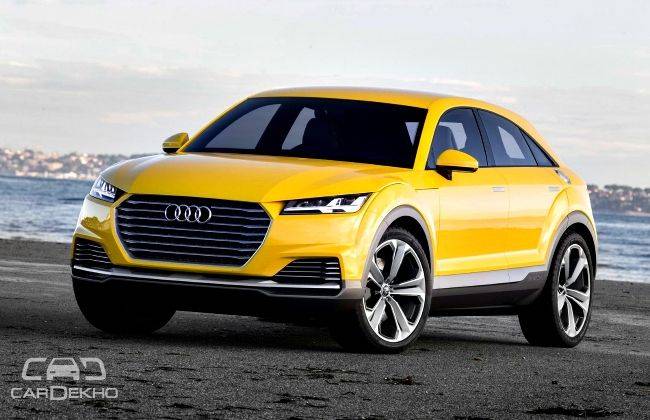 (In Picture: 2014 Audi TT Offroad Concept)
The Q4 is Audi's answer to the upcoming BMW X2, which was revealed at the 2016 Paris Motor Show as a concept along with the popular Range Rover Evoque. Audi says that the Q4 will have its market launch in the year 2019. And that's it – no further insights were provided by the automaker at the annual conference.
The Q4 is believed to be heavily based on the TT Offroad concept that made its world debut at the 2014 Beijing Motor Show. Like the concept and its prime rival, the Evoque, it is expected to be a coupe-ish SUV. Also, in May last year, a mysterious Audi test mule had surfaced online. Its coupe-ish roofline indicated that it might be all-new Q4. Nonetheless, the Q4 will be based on Audi's MQB platform, like to the second-gen Q3, and will feature upgraded TDI and TFSI engines, along with latest tech such as the all-digital 12.3-inch instrument cluster, and others.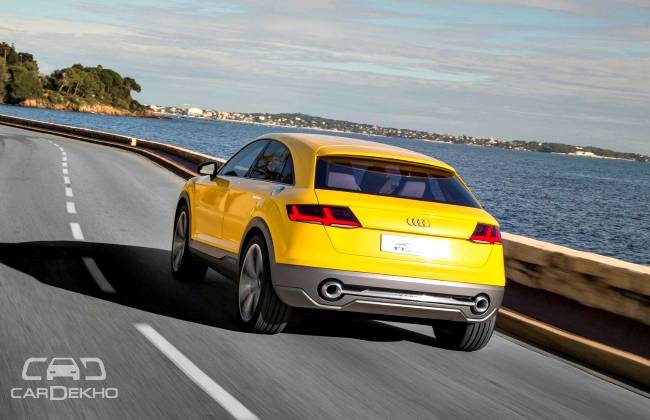 (In Picture: 2014 Audi TT Offroad Concept)
Speaking of its Indian launch, it is likely to enter soon after the global debut, since the locally assembled Range Rover Evoque is doing really well in the country. Moreover, BMW is expected to launch the X2 in the country as well post the commencement of its global sales in 2018.

(In Picture: 2014 Audi TT Offroad Concept)
Audi announced that, besides the Q4, it will soon unveil the all-new A8 and A7, along with the launch of the new-gen Q5 and the A5 in several international markets this year. Further, the Q2 will also be made available in new markets, including India, in 2017. In 2018, the automaker will reveal the new range-topping Q SUV – the Q8.
Recommended Read: Audi Showcases Q8 Sport Concept