10 Upcoming Electric Cars Expected To Launch In India In 2019
Modified On Jan 23, 2020 02:54 PM By Dhruv Attri for Mahindra eKUV100
This bunch of long-range, quick-charging electric cars might give a shot in the arm to the Indian EV market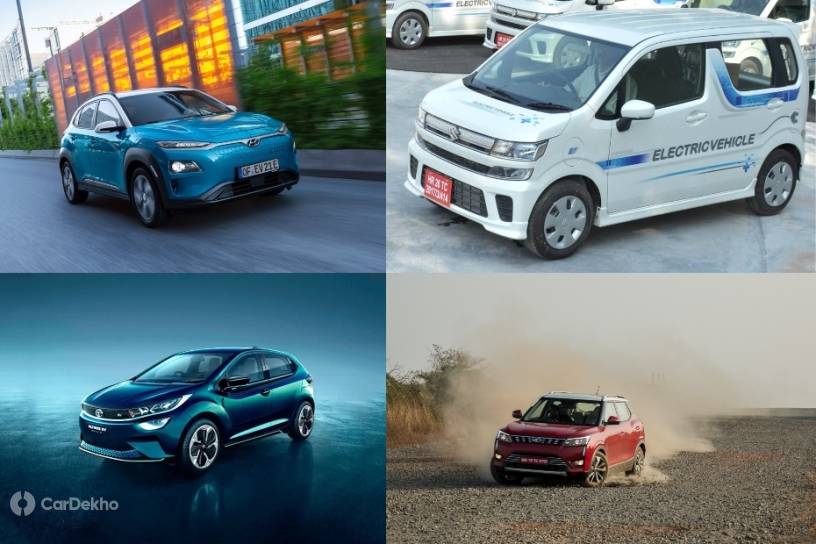 The Indian car industry, for long, has been reeling under the lack of any long-range electric cars. Apart from a cost disadvantage, the existing crop of Indian EVs suffer from low range, long charge times and lack of creature comforts. So, on the occasion of World Environment Day, we bring you a list of upcoming electric cars that might sway you away from the gas guzzlers. Also, don't miss out our video above that has a special message for all motorists to give up one really annoying habit that can make our planet a more liveable place.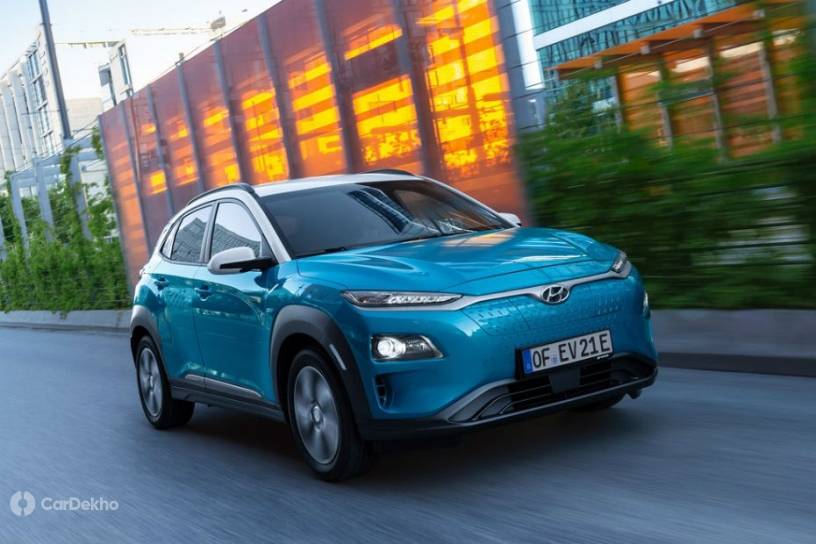 Hyundai Kona EV
(Expected Price: Rs 20 lakh to Rs 25 lakh)
When launched on 9 July 2019, the Hyundai Kona Electric will be the first long-range EV to go on sale in India. Globally, the Kona EV is available with a 39kWh and 64kWh battery packs that deliver a range of 300km and 480km, respectively. The power output from the smaller battery pack is 136PS/395Nm while the bigger one delivers 204PS/395Nm. India is likely to get the low range/power option.
The Hyundai Kona offers option for fast charging which can juice the battery up to 80 per cent within an hour. The locally assembled SUV will come with features like a powered driver's seat, ventilated front seats, 8-inch touchscreen infotainment system, cruise control and Blue Link connected tech and an eight-speaker sound system.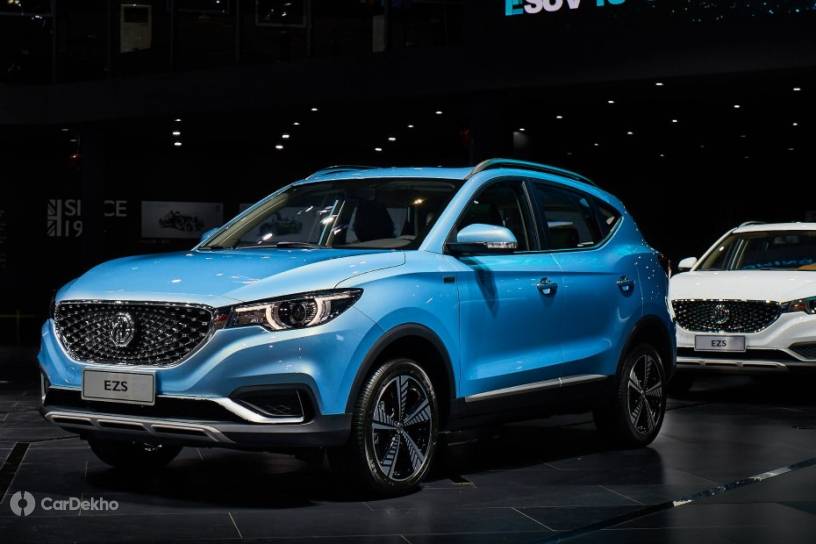 MG eZS
(Expected Price: Rs 20 lakh to Rs 25 lakh)
MG plans to flood the Indian market with four SUVs within a span of just 18 months and one of them, the eZS will be an EV. It's expected to launch in December, 2019 and will rival the Hyundai Kona EV.
To be brought in as a CBU (completely built-up unit), the MG eZS will share its features with the ZS sold abroad. So expect iSmart connected tech such as remote engine start, remote AC control, over the air updates, geofencing and more. It can go 350km between charges and will take around 6.5 hours to fully charge through an AC charger. But a DC fast charger will take only half an hour to juice it up to 80 per cent.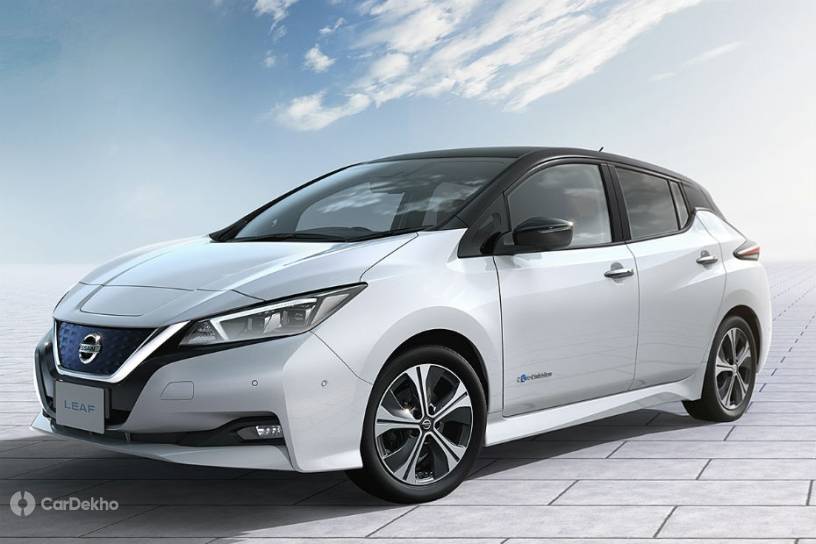 Nissan Leaf
(Expected Price: Rs 30 lakh)
Speculation around the Nissan Leaf has been rife for a couple of years, but now, it's expected to make its India debut soon. The Leaf packs a 40kWh lithium ion battery pack which gives it a claimed range of 400km. It even packs an e-pedal technology that lets you manage both acceleration and braking using a single pedal. That's some interesting tech that we would love to sample!

Mahindra eKUV100 & XUV300 Electric
Mahindra has been a frontrunner in the budding EV market in India. After bidding goodbye to the e2o Plus due to the upcoming stricter crash test norms, Mahindra will be bringing the electric versions of the KUV100 and the XUV300. The eKUV100 was revealed at Auto Expo 2018 and was supposed to launch in the same year. And even though that didn't happen, it could make its market debut sometime in the next couple of months. The XUV300 electric that has a range of around 350-400km per charge should be here in 2020.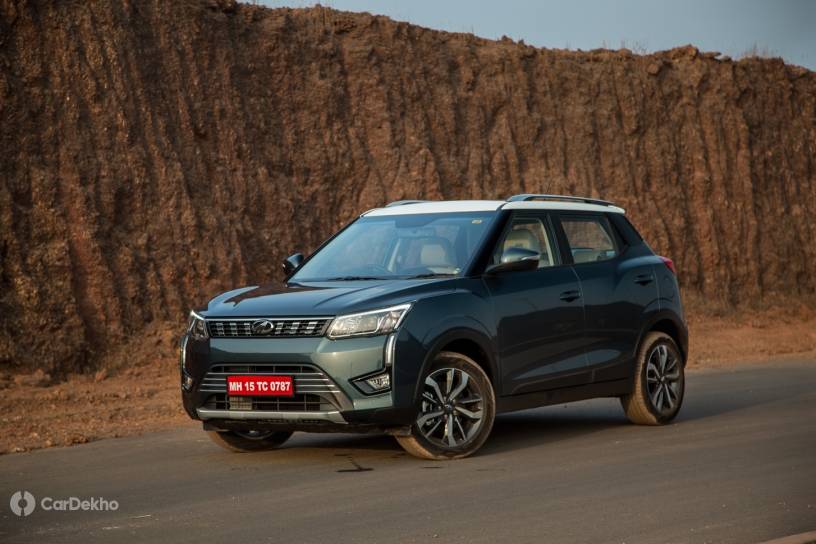 Technical details about the two cars are scarce, but we do know that the eKUV100 will have a claimed range of 140km with fast charging capability in just one hour. The eKUV100 is likely to be priced at around Rs 10 lakh, whereas the XUV300 EV should be closer to Rs 15 lakh.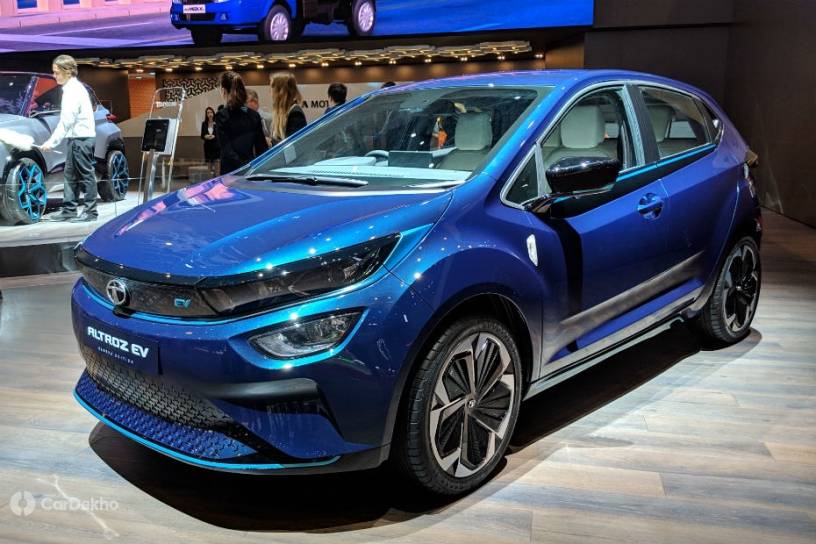 Tata Altroz EV
The Tata Altroz EV which was revealed at the 2019 Geneva International Motor Show will feature some cool visual and convenience cues like a front grille without vents (since it doesn't get an engine) and a flat floor that increases cabin space. It is based on Tata's ALFA ARC platform which can be adapted for electrification and is claimed to be capable of scoring five stars in crash tests. While the conventionally powered Altroz could launch in June-July 2019, the EV is likely to debut after April 2020.
Tata's claimed range for the Altroz EV hovers between 250-300km. It takes one hour to charge from 0-80 per cent. We have already pit the ICE-powered Altroz against its rivals to find out whether you should wait for it or go ahead with your purchase.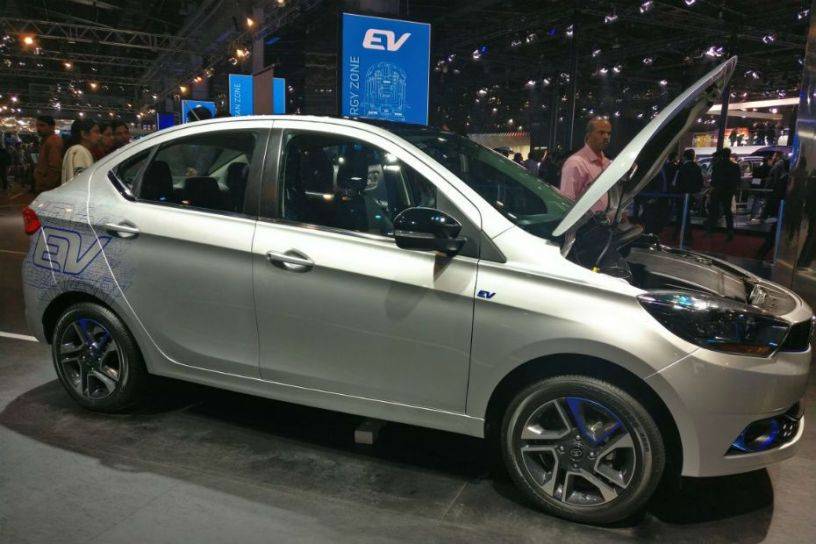 Tata Tiago/ Tigor EV
The two Tata EVs have eluded us for long, but are expected to make their India debuts this year. While the Tigor EV can even be rented out through self-drive companies, none of the two are available for sale to private buyers. Both the Tigor and Tiago EV are powered by a 16.2kWh lithium ion battery and have a claimed range of around 140km. The two cars can also be charged up to 80 per cent in six hours, but takes only 1.5 hours through a fast charger.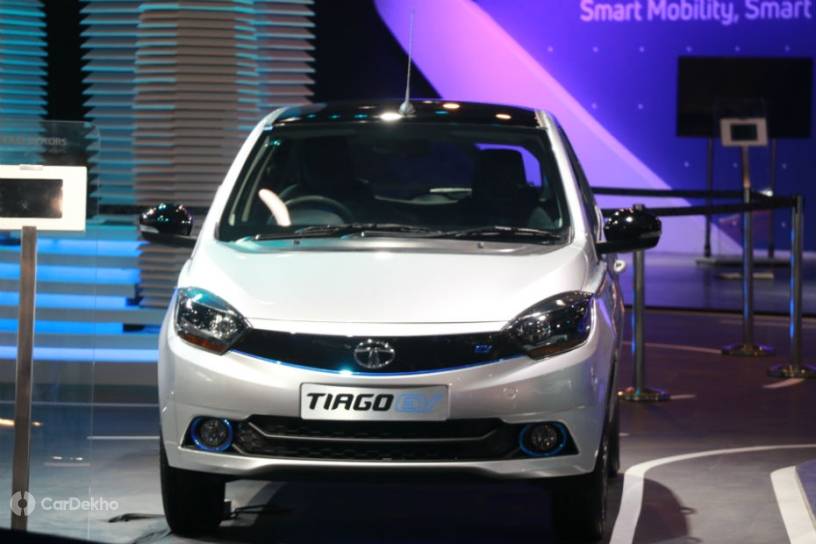 The Tigor EV's current power output stands at 30kW(41PS) and 105Nm of torque, but it's still undergoing fine tuning for improvements in the powertrain. Prices of the Tiago and Tigor EV are likely to be around Rs 8-9 lakh and Rs 10-12 lakh, respectively.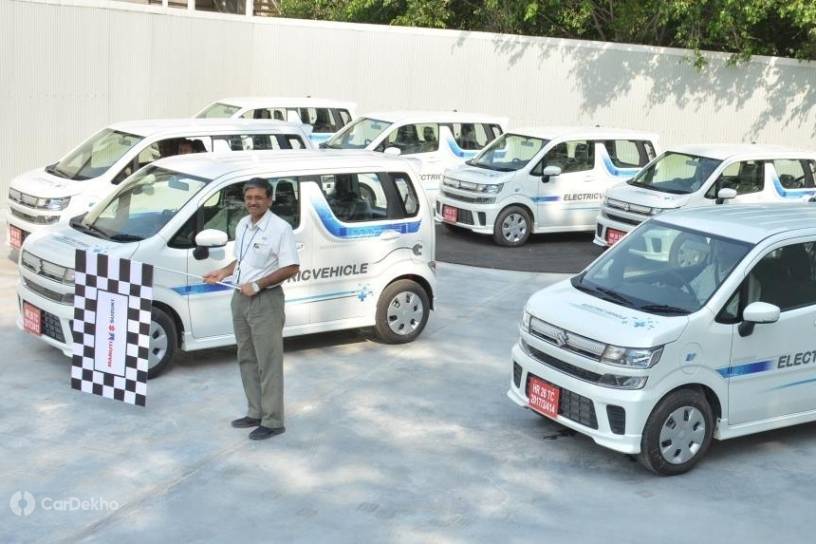 Maruti WagonR-based EV
Maruti has been testing a fleet of 50 prototypes of a WagonR-based electric hatchbacks. This new EV will be based on the Heartect platform and will be priced above the Rs 9 lakh mark. Top Maruti officials have revealed that it will not be a long-range EV (above 200km range). This Maruti WagonR-based EV is likely to debut in India in 2020.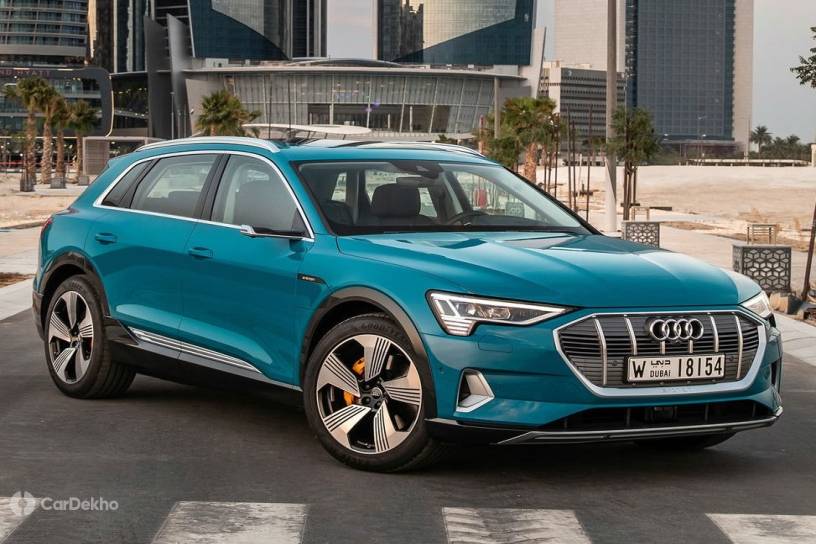 Premium EVs
Now Mercedes-Benz and Audi have something for the sceptics who believe electric cars would be skimping on features. Audi has announced that the e-tron EV will launch in India in the 2019-2020 fiscal year. The Audi e-tron runs on a 95kWh battery pack and has a claimed range of over 400km on a single charge. Juicing the battery up to 80 per cent takes less than 30 minutes using a 150kW DC fast charger.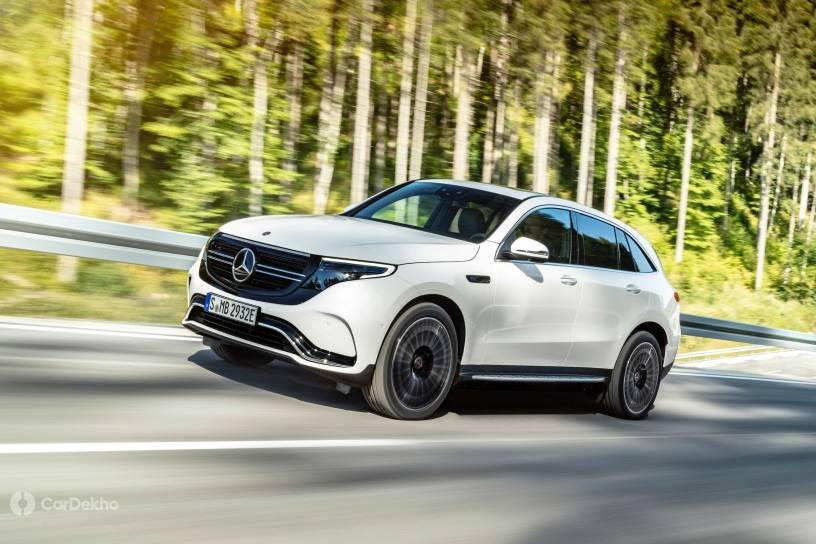 Mercedes' answer to the Audi e-tron will be the EQC. The first product from Mercedes-Benz's EQ electric car subsidiary, the EQC has a range of around 350km per charge. It supports a 110kW fast charger which can recharge the batteries from 10 to 80 per cent in 40 minutes. Expect the EQC to come to India by the end of this year.
Don't Be Horni-karak!
Now, let's circle back to the video we posted above and if you haven't seen it already, do give it a watch. While more EVs in the future would, in theory, help reduce air pollution, there's another menace that we are being constantly exposed to and has equally harmful effects on both the environment and our health: Noise Pollution. And one of the biggest contributors to this "silent" killer is excessive honking.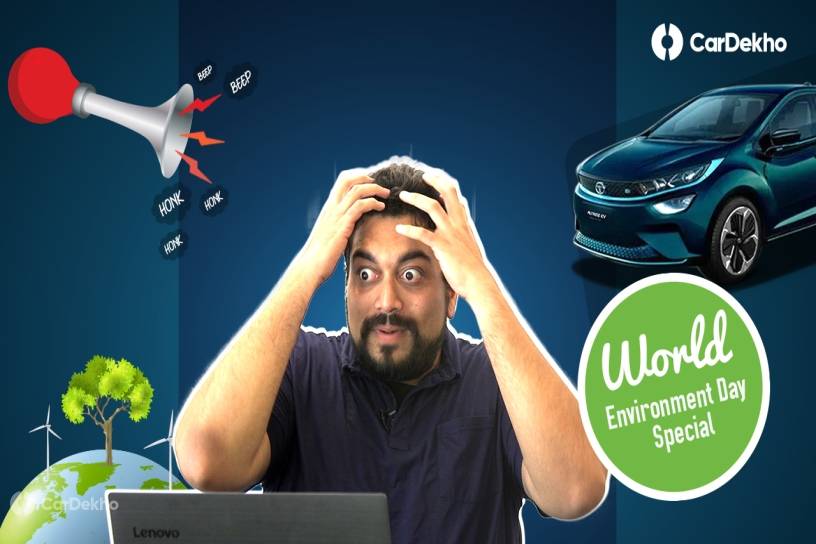 It often goes unnoticed and out of pure muscle memory, most Indians just blatantly misuse the honk button in their cars. According to a study conducted last year, it was found that motorists in Mumbai honk about 1.8 crore times per hour on average! While it might not clear the way ahead, it sure does lead to stress, health problems, road rage and irritation for many.
Noise pollution is a menace and affects not just the elderly and children, but also the healthy adults. So, this World Environment Day, we urge you to be considerate and honk only when it's absolutely necessary. Don't be Horni-Karak!
Was this article helpful ?
0 out of 1 found this helpful