10 Hybrid Cars For A Greener India
Published On May 09, 2017 08:03 PM By Rachit Shad
Check out 7 hybrid cars you can buy in the country right now and 3 upcoming ones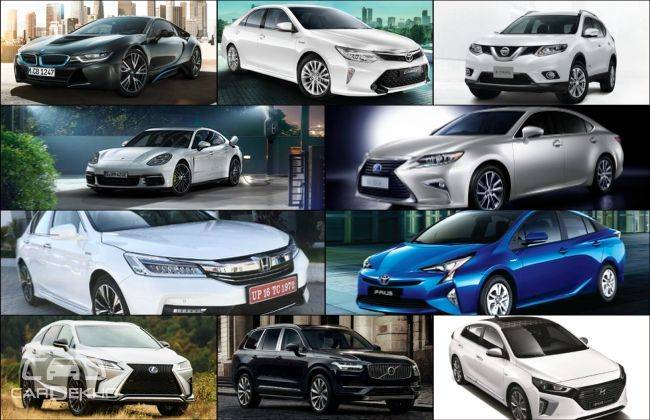 The world of automobiles is currently going through a transformative phase. Whether we like it or not, cars with old-school internal combustion engines will not be with us in a few years from now. Instead, we'll all be driving around in electric cars with zero harmful emissions. However, setting up an infrastructure for electric vehicles in a country as big as India can take years if not decades. Having said that, it is crucial that we find new and efficient ways to curb toxic air pollutants that are emitted from internal combustion engines.
That's where a hybrid car comes in. Combining the technology of an electric motor powered by batteries along with an internal combustion engine allows the car to reduce its carbon footprint and at the same time demonstrate the advantages of an electric powertrain. As of now, India is a far cry from being ready to adapt all-electric cars. While our country works towards the ultimate goal, which is setting up a vast and robust infrastructure for full-electric vehicles, we do have a choice of buying hybrid cars to counter the problem of air pollution. So let's take a look at some of the hybrid cars that you can buy today.
Toyota Camry
Price: Rs 31.98 Lakh (ex-showroom Delhi)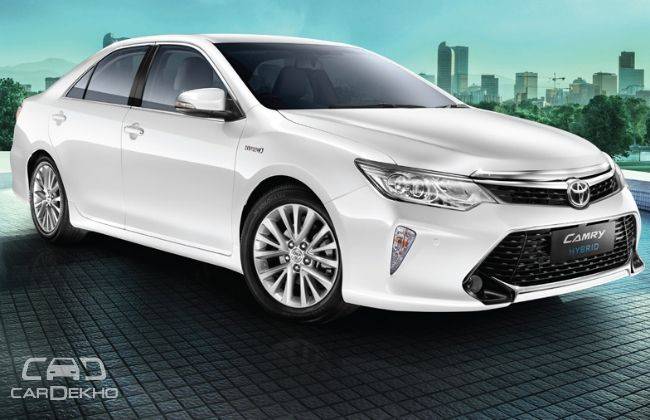 Toyota's flagship sedan, the Camry, is sold two engine options in India - a petrol and a hybrid. We, of course, are interested in the latter. The Camry Hybrid's powertrain includes a 2.5-litre, 4-cylinder petrol engine coupled to an electric motor. While the internal combustion engine produces 160PS of power and 213Nm of torque, the electric motor, which draws its juice from a nickel-metal hydride battery pack, generates 143PS of power and 270Nm of torque. The total system output peaks out at 205PS of power. Toyota claims a fuel-efficiency figure of 19.16kmpl, which is amazing for a car of this size.
Honda Accord
Price: Rs 37.22 Lakh (ex-showroom Delhi)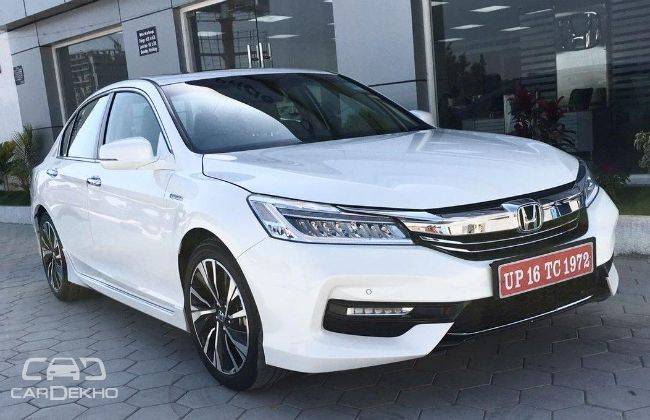 The current-gen Honda Accord is only sold in its hybrid avatar in India. However, since it is brought into the country as a CBU (completely built unit), it attracts a sky-high import tax. But that hasn't stopped Honda from trying to make hybrids more popular in India. The Accord's powertrain includes a 2.0-litre i-VTEC petrol engine (145PS/175Nm) and a pair of electric motors, one that propels the wheels (184PS/315NM) and the other that generates electricity to recharge the batteries. The total power output is capped at 215PS and the car returns an impressive mileage of 23.1kmpl. That's good by our standards.
Toyota Prius
Price: Rs 38.96 Lakh (ex-showroom Delhi)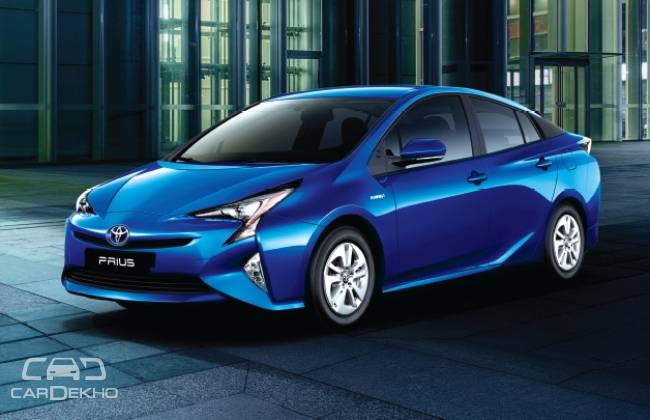 The Toyota Prius is nothing short of an automotive icon that will probably go down in the history books as the car that brought hybridisation on a global level. The latest model, which went on sale in India earlier this year, is only available in one trim level. It is powered by the combination of a 1.8-litre, 4-cylinder petrol engine (98PS/142Nm) and an electric motor (72PS/163Nm). The total power output is clocked at 122PS. Like the Honda Accord, the Toyota Prius too is brought into India as a CBU. Since it falls in the same import tax conundrum, its asking price is way above the more powerful and comfier Camry.
Lexus ES 300h
Price: Rs 55.27 Lakh (ex-showroom Delhi)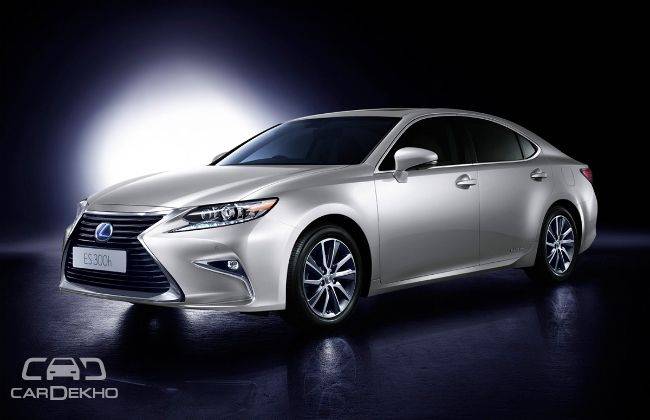 Lexus made its debut in India with three models, one of which was the ES 300h premium sedan. The ES 300h too is sold as a CBU and is only available with a hybrid powertrain. Powering the Lexus ES 300h is the same hybrid powerplant that does duty in the Toyota Camry Hybrid. That means a total power output of 205PS/213Nm from a 2.5-litre, 4-cylinder petrol engine and an electric motor. However, the ES 300h has a claimed fuel-efficiency figure of 17.8kmpl, which is 1.36kmpl less than the more affordable Toyota. The reason for the lower mileage can be attributed to the fact that the Lexus is a much heavier car when compared to the Toyota.
Lexus RX 450h
Price: Rs 1.07-1.1 Crore (ex-showroom Delhi)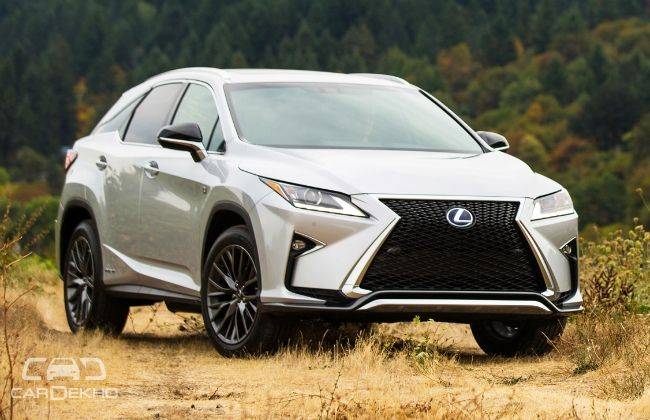 Like the Lexus ES 300h, the RX 450h was one of the three models with which Lexus started its Indian operations. This mid-size luxury crossover is available in two trim levels - Luxury and F Sport. Equipment level and cosmetic garnishing are the only difference between the two. Powering both variants is a combination of a 3.5-litre V6 petrol engine that generates 262PS/335Nm and an electric motors that produces 167PS/335Nm taking the total power output of the system to 354PS. Even with a strong powerplant under the gorgeous exterior, the RX 450h returns a respectable 18.8kmpl which is nothing short of remarkable.
Volvo XC90 T8 Excellence
Price: 1.275 Crore (ex-showroom Delhi)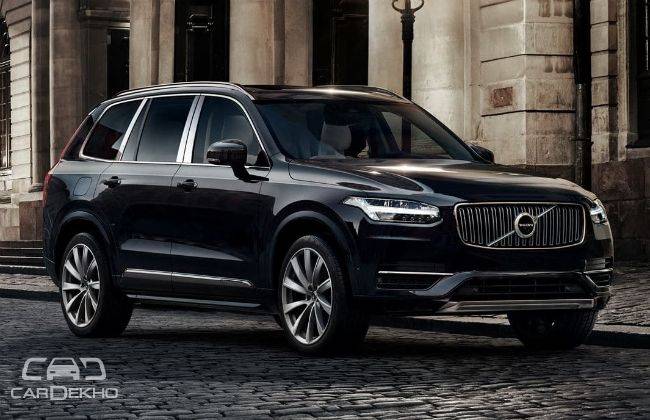 Unlike what we've covered so far, the Volvo XC90 Excellence is a plug-in hybrid. The Swedish carmaker launched this variant of the SUV in September last year and it is only available in the T8 trim level. Plug-in basically means that the battery pack that powers the electric motor can be charged from other power sources, like say a power socket at home, apart from the internal combustion engine. The Volvo XC90 Excellence is powered by a 2.0-litre petrol engine that is both supercharged and turbocharged. To complete the hybrid powertrain, there is an electric motor in the mix. The total power output is rated at 407PS of power and 640Nm of torque. The powerplant is mated to an 8-speed automatic transmission and all-wheel-drive system. Even though the XC90 is immensely powerful and is a bit on the heavier side, Volvo claims that this particular version of the XC90 can return 47.6kmpl! What more would one want?
BMW i8
Price: Rs 2.14 Crore (ex-showroom Delhi)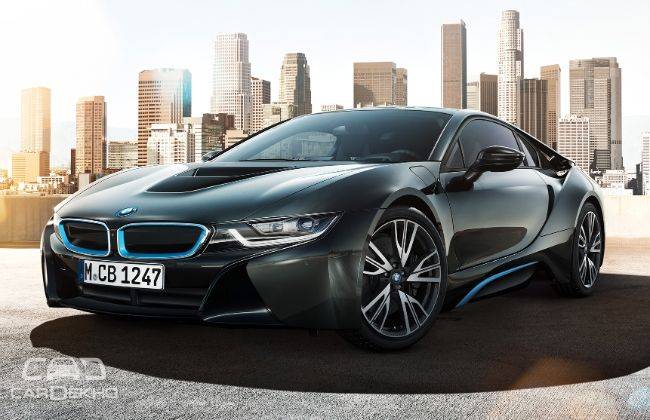 The BMW i8 is in a league of its own, both in terms of its price and the segment it competes in. It is essentially a two-seater sports car that does naught to a 100kmph in 4.4 seconds. At the same time, it is capable of returning a fuel efficiency figure of 47.45kmpl which is simply astonishing. Power is harnessed from a plug-in hybrid system that comprises of a 1.5-litre, 3-cylinder petrol engine that produces 234PS/320Nm and an electric motor that generates 133PS/250Nm. BMW says that the total power and torque output is rated at 367PS and 570Nm respectively. While the drive from the petrol motor is taken care of by a 6-speed automatic transmission, a 2-speed synchro transmission takes care of pure electric drive.
Upcoming Cars
Nissan X-Trail Hybrid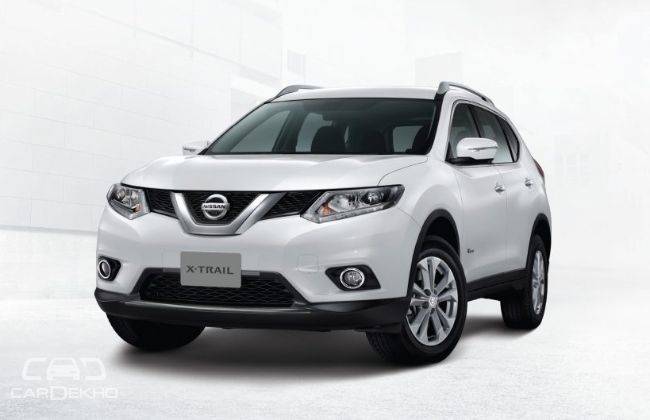 With the upcoming X-Trail Hybrid, Nissan will join the elite club of manufacturers that sell hybrid car in India. The Japanese carmaker uploaded the specifications of the Nissan X-Trail on its India website last year. According to information provided there, the X-Trail Hybrid will be powered by a 2.0-litre petrol engine producing 144PS of power and 200Nm of torque. This engine will be mated to an electric motor that generates 41PS of power and 160Nm of torque. Power will be transmitted to the wheels via a CVT (continuously variable transmission). It will be brought into India as a CBU.
Expected Price: Rs 30-35 Lakh
Expected Launch: Late 2017
Hyundai Ioniq

Although Hyundai has made the Ioniq in three variants for different markets - all-electric, plug-in hybrid and regular hybrid, India will most likely get the plug-in hybrid version only. The electric motor is likely to produce 61PS of power and while the 1.6-litre diesel engine is expected to produce 105PS of power. The Hyundai Ioniq will come via direct import to India which will result in it attracting hefty import taxes.
Expected Price: Rs 40-45 Lakh
Expected Launch: Early 2018
Porsche Panamera E-Hybrid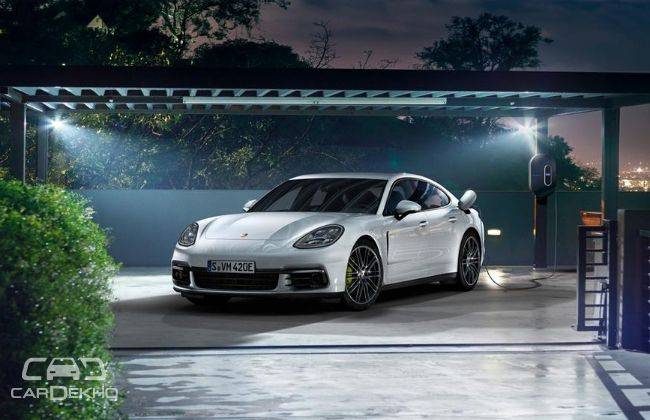 Like the BMW i8, the Porsche Panamera E-Hybrid too is a plug-in hybrid vehicle. But unlike the i8, the Porsche is a 4-seater luxury saloon. The version of the Panamera E-Hybrid that is likely to be launched in India is expected to carry a 3.0-litre, 6-cylinder petrol engine that generates 335PS of power and 450Nm of torque. Partnering the internal combustion engine will be an electric motor setup that produces 138PS of power and 400Nm of torque. The total power output is rated at 468PS while peak torque stands at 700Nm. Transmission duties will be handled by Porsche's 8-speed PDK dual-clutch auto box and the power will be transmitted to the road via an all-wheel-drive system.
Expected Price: Rs 2.5 Crore
Expected Launch: Late 2017