Sponsored
This Is What Makes Volvo XC90 The Safest Car In The World
Modified On Feb 15, 2018 02:47 PM By Sponsored for Volvo XC 90
Apart from a myriad of airbags and a sturdy shell, Volvo XC90 comes equipped with advanced safety features like radar based cruise control, run off-road protection system and driver alert control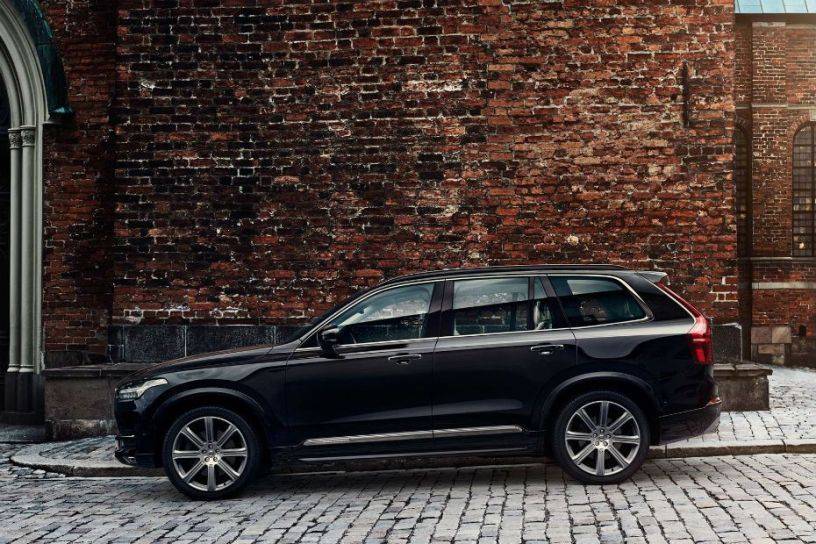 For decades the name Volvo has been synonymous with "Safety and Durability". The company has been at the forefront of ensuring driver and passenger safety in their cars ever since they invented the 3 point safety belt, which, later on, became standard on all cars.
Volvo was the first company to introduce Side Impact Protection System (SIPS) in their cars and they were also the leading car manufacturer to equip cars with side airbags. Staying true to their DNA, Volvo cars are one of the safest cars in the world. And in 2017, their flagship SUV Volvo XC90 was bestowed with the title of 'Safest Car in the World' by IIHS.
With a host of innovative and advanced safety features onboard, Volvo XC90 becomes an ideal vehicle for you and your family. Here's what all Volvo has done to offer exceptional safety on XC90.
1. Protection Cage- No chink in the armour!
Volvo makes use of ultra-high strength steel to create an extremely safe protection cage. The structure is designed intelligently in order to dissipate impact energy, in case of a collision, to keep the occupants safe. For this purpose, engineers at Volvo, while designing the XC90, have included strategically-placed softer segments which act as front and rear crumple zones.

2. Airbags all around
One of the biggest safety elements on Volvo XC90 is the presence of 7 airbags, including those for passengers in the 3rd row. XC90 comes equipped with front, side as well as curtain airbags to keep the occupants safe. The SIPS also comes as standard on this SUV to enhance safety.

3. Spine Protection Element
We are talking about Volvo. When it comes to safety and innovation, they are the unrivalled pioneers. If you thought that collaborating with orthopedic surgeons for designing ergonomics seats was ingenious, then their spine protection element is a step ahead in this direction. To prevent passengers and driver from sustaining lumbar or spine injuries in case of an impact, the seats in Volvo XC90 come equipped with a spring which absorbs the compression and prevent back injuries.

4. Intellisafe Features
Apart from a sturdy shell and plenty of airbags, what makes Volvo XC90 reach the pinnacle of car safety is the gamut of safety features offered as part of Intellisafe.
This host of safety equipment makes everyday driving a safer experience in XC90. Making use of myriad of sensors, cameras and other gadgets, Intellisafe offers features like:
Electronic Stability Control

Roll Stability Control

Driver Alert Control

Road Sign Information

Cross Traffic Alert System

Speed Limiter

Safety belts with reminders and pretensioners for all seats

Run-off road protection
Brake pedal release

Whiplash Injury Protection System

Apart from these, Hill-Start Assist, Hill Descent Assist, Radar based Cruise Control System, Volvo City Safety and Park Assist Pilot come as standard on Volvo XC90. All these features not only work together to protect the occupants in Volvo XC90, but also make daily driving convenient and a pleasure.
And if superior safety isn't just enough to convince you to go for Volvo XC90, then you must know how Volvo has redefined luxury and comfort with its latest iteration of XC90.
Was this article helpful ?
7 out of 7 found this helpful