Connected cars for safer driving: Volvo Cars
Published On Mar 12, 2015 07:17 PM By Abhijeet
Another step forward in safety, Volvo cars continues its extensive research with Connected Cars for you to have a safer drive home. The company's connected car program shows promising benefits for safety, convenience and some social parameters.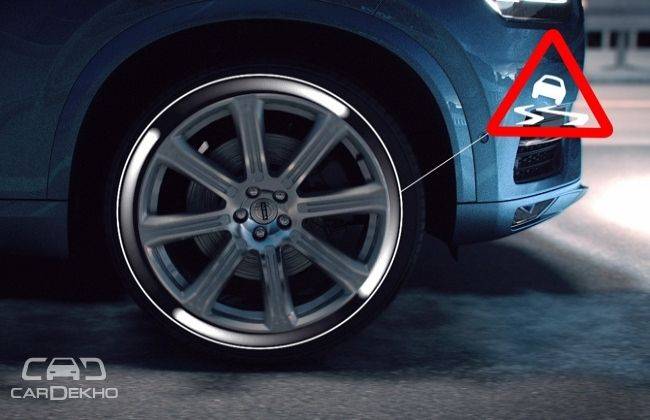 In fact Volvo is so confident that it will be running a pilot project by running a fleet of 1,000 vehicles on the Swedish and Norwegian roads later this year. Encouraging sceptics, Volvo Cars states that connected cars will become a positive social force. The sharing of car cloud data will save many lives and money.

Technicians at Volvo Cars are working expeditiously on developing a range of connected car services that could be provided thanks to available in-car data and the Volvo Cloud. Not only will this system improve upon vehicular safety, but Smart cities will improve running traffic flow by optimising traffic lights and speed limits and by offering re-routing suggestions based on real-time traffic congestion alerts. Crucial warnings of dangerous weather and emergency road conditions or of emergency braking by other drivers can be supplied through the cloud to other users. Further, smart cities could be able to exploit connected street-lights to illuminate slippery road-sections in another colour when detected by a connected car to alert other road users to dangerous road conditions.

"Imagine a world where road status data collected by cars is shared with other road users and with local authorities through a connected car cloud such as the Volvo Cloud: A world where the benefits of anonymous data-sharing support convenience and life-saving services while helping to contribute to a better society. Volvo Cars is working on realising such a future scenario," said Klas Bendrik, Vice President and Group CIO, Volvo Cars Group. This Road Status technology has been developed over many years at Volvo Cars and is currently being piloted in Sweden and Norway.

Consider an example, if a Volvo car detects that it is slippery on a certain stretch of road, it will have the ability to transmit data to other connected cars through the use of Volvo Cloud so they may be forewarned. Such connected car services could deliver both personal and societal benefits by reducing the potential for accidents and lowering the cost of road maintenance by making wet weather road maintenance more efficient. Volvo believes that car manufacturers have the potential to deliver safety and benefits to society by democratising anonymous car data.

This is yet another step forward on an exciting journey made possible by the evolution of the connected car in a connected society. Near future will see the possibilities of enhancing this cloud-based technology with traffic management systems in different countries across the globe in standardised format, thus maximising the sharing of real-time traffic information data not just with other vehicles but eventually with wider society ecosystems.
Was this article helpful ?
0 out of 0 found this helpful