Tesla In Talks With State Governments For Investment Plans Ahead Of India Debut
Modified On Oct 23, 2020 01:09 PM By Sonny
Maharashtra becomes the latest state to try and woo the American solar and EV tech giant to set up shop here
Tesla is one of the biggest customer-facing names in electric mobility and is yet to arrive in India in any capacity.

Maharashtra's tourism minister has extended an invitation to Tesla to invest in the state.

The conversation took place over video call and was attended by Maharashtra's industries minister as well.

Tesla CEO Elon Musk recently tweeted that the brand will initiate the process to launch in India in January 2021.

State governments of Karnataka and Tamil Nadu have also reportedly had talks with Tesla regarding investment opportunities in India.

American EV brand Tesla was recently named the most valuable carmaker in the world and naturally, everyone would like to be part of the action. Even though India is a vocal participant in the global trend for electric mobility, the Tesla brand itself is yet to touchdown in the country. However, the wait could be over in the next year or two as Tesla is reportedly in talks with different Indian states for investment opportunities.

It seems Tesla's most recent conversation was with Maharashtra, according to a tweet by the state's tourism minister Aaditya Thackeray. The tweet mentions that he along with the state's industries minister participated in a video call with the carmaker and asked them to consider investing in Maharashtra. No details were mentioned on the type of investment.
Tesla CEO Elon Musk recently tweeted that there are plans of bringing the brand to India soon and the process to do so will be initiated in January 2021 with its India-spec configurator going live. Other reports also mentioned that the EV brand has shown interest in setting up a research and development centre in Bengaluru, Karnataka.

The Tesla lineup of EVs currently comprises four cars with the Model 3 sedan as its entry point. The newer Model Y crossover is also growing in popularity in Tesla's home market while the Model S and Model X sit at the luxury end with their extreme performance and premium interiors. In its most affordable avatar, the Model 3 claims a range of over 400km for a purchase price of Rs 27.97 lakh (US $38,000) before government incentives. Plus, it can do the 0-96kph sprint in 5.3 seconds which is quicker than most similarly priced offerings in India. Tesla also offers alternative power solutions such as solar panels or solar roofs -- on a home-use scale as well.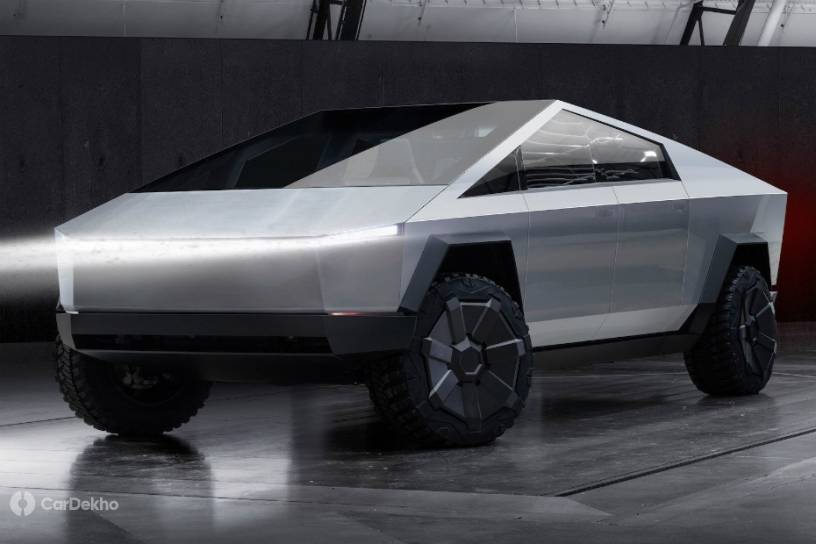 Most recently, Tesla unveiled the Cybertruck, a pure EV pick-up truck which is among the most popular segments in the US. However, like most Tesla models, there is a sufficient gap between the announcement and customer deliveries. The Cybertruck has already received over 2 lakh pre-orders in the US.
New Car Insurance - Save Upto 75%* - Simple. Instant. Hassle Free - (InsuranceDekho.com)
Sell Car - Free Home Inspection @ CarDekho Gaadi Store
Was this article helpful ?
1 out of 1 found this helpful