Renault Kwid Prices Come Down Post GST Reform
Published On Jul 13, 2017 02:53 PM By Jagdev for Renault KWID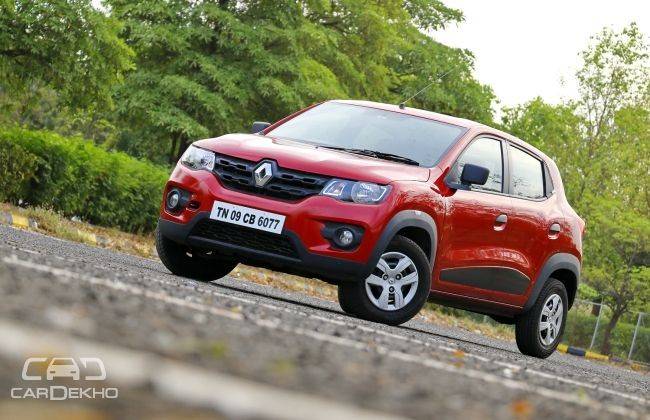 The impact of Goods & Services Tax (GST) on the automotive sector has mostly been positive with prices of most cars coming down in most parts of the nation. The reduction in prices is significant in cities like Mumbai where cars were taxed at a higher percentage before. For cities like Delhi, the reduction in prices is not as steep especially in the small car segment (cars shorter than four metres in length and with a petrol engine smaller than 1.2 litres or diesel engine smaller than 1.5 litres). The general consensus of GST's impact for the small car segment was that the prices would go up in the capital city. However, for most of the cars belonging to the said category, prices have come down in Delhi as well.
The Renault Kwid belongs to the small car category, and it has seen a drop in prices post GST in Delhi and Mumbai. Here's a table with pre- and post-GST prices for the Kwid:
Car
Variant
Pre (lakh)
Post (lakh)
Difference (lakh)
Pre
Post
Difference (lakh)

Kwid

Delhi
Mumbai
STD
2.64
2.61
-0.03
2.98
2.71
-0.27
Climber 1.0 AMT
4.56
4.49
-0.07
4.97
4.55
-0.42
As explained above, the drop in prices of the Kwid in Delhi is not as steep as it is in Mumbai. In Delhi, all variants of the Kwid are now cheaper than before, and the drop in prices is in the range of Rs 3,000 to Rs 7,000. The reduction of prices in Mumbai is between Rs 27,000 and Rs 42,000.
The drop in prices should not be considered as a discount on the previous prices. The reduction of the said amount is in the ex-showroom cost only. The on-road price consists of variables like insurance cost, registration cost, etc. With the increase in service tax (now GST) from 15 per cent to 18 per cent on services like insurance, the insurance premium will somewhat increase. Since insurance is a factor of the ex-showroom price, the increase in GST per cent on insurance amount is expected to be nullified by the reduced ex-showroom prices.
Prices for the Kwid now start at Rs 2.61 lakh in Delhi and go up to Rs 4.49 lakh here. For Mumbai, prices start from Rs 2.71 lakh and go all the way up to Rs 4.55 lakh (all prices ex-showroom).
Also read: Impact of GST On Car Prices In India
Read More on : Renault KWID AMT