Our Dream Garage: Cars We Would Buy If We Had Rs 1 Crore
Modified On Dec 31, 2018 10:52 AM By CarDekho
CarDekho team takes a day off (not literally) and dreams about the cars every team member would buy if he had Rs 1 crore to spend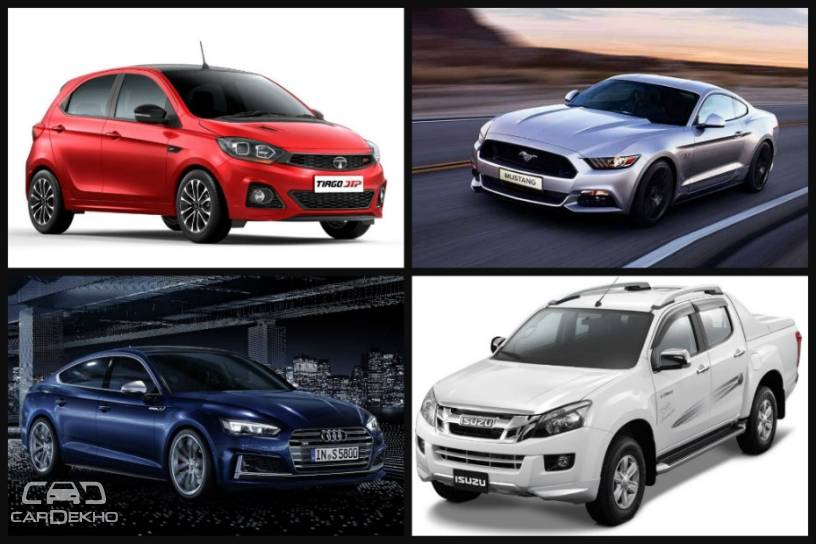 We love cars and we write about them everyday. We also admit that writing about cars is probably not going to fetch us enough money to buy our dream vehicles. So, for once, we decided to take our dreams seriously and create a bucket list of cars we would buy if, by some stroke of luck or even magic, we had Rs 1 crore in our bank accounts only to buy cars! They say dreams have no limits, but at CarDekho, we've learnt to tame even our wildest fantasies in a bid to make them stay relevant. And therefore, you might see all of us picking some sensible cars and making some emotional buys at the same time.
Here's what every CarDekho author would have in his garage if he had the money. One rule: we pick only the cars that are on sale in India right now.
Sonny's Garage: Volvo V90 Cross Country, Skoda Octavia and Tata Tiago JTP
Total garage value: Rs 97.46 lakh
Balance: Rs 2.46 lakh. That will come in handy for fuel bills with this lineup.

1st pick: Volvo V90 Cross Country
Price: Rs 65.31 lakh
Why: In my opinion, it's one of the best looking cars currently on sale in the country. What's more, it's got the added practicality of an estate that's designed to carry more. The extra ground clearance and AWD also makes it usable on Indian roads and for mild, off-road adventures.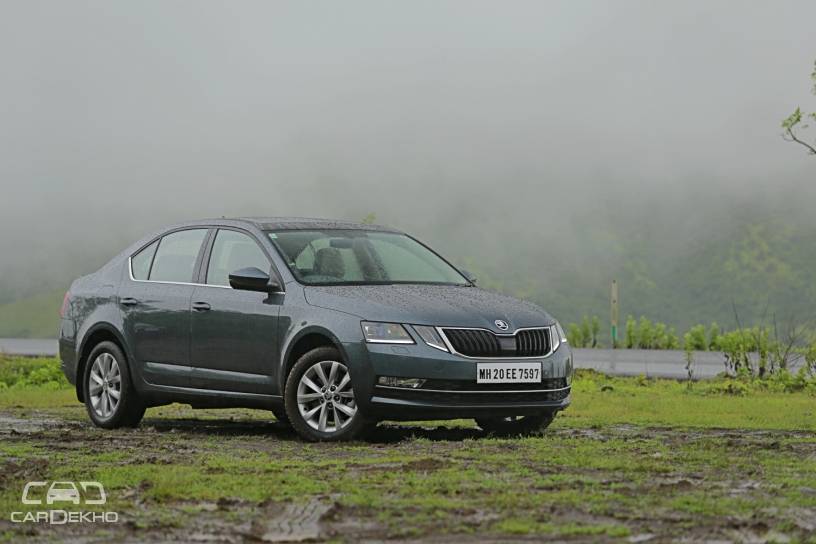 2nd pick: Skoda Octavia
Price: Rs 25.76 lakh (L&K 2.0 TDI CR AT variant)
Why: With the VRS no longer on sale, I'd settle for the top-spec diesel variant to get the extra torque while also being able to enjoy the premium quality of the interiors and the ride.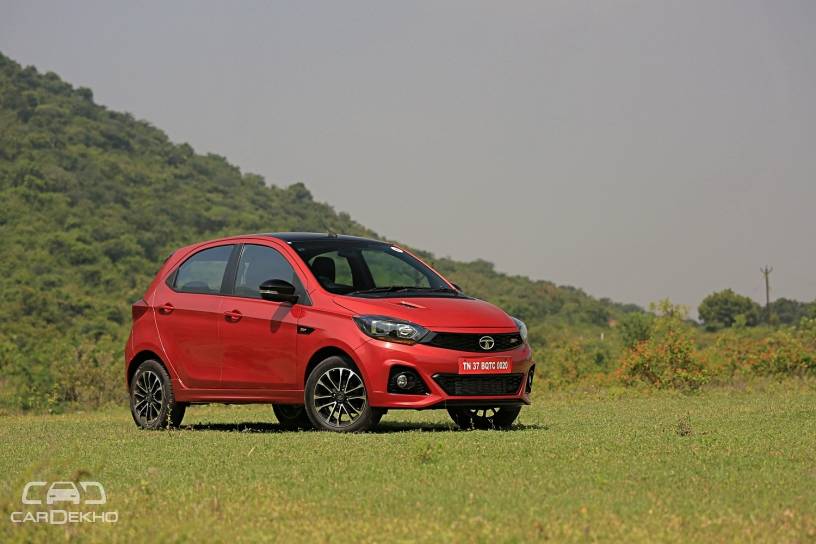 3rd pick: Tata Tiago JTP
Price: Rs 6.39 lakh
Why: A fun-to-drive, peppy hot-hatch to hoon around in on a track day or go corner carving up a mountain.
Saransh's Garage: Volvo V90 Cross Country and Skoda Superb Sportline
Total garage value: Rs 96.8 lakh
Balance: Rs 3.2 lakh

1st pick: Volvo V90 Cross Country
Price: Rs 65.31 lakh
Why? The V90 Cross Country brings the best of both worlds. Where it provides the space and comfort of an estate or a sedan, it can also be used for off-roading pleasures like an SUV. Being a Volvo, it does not disappoint as far as features and safety are concerned.

2nd pick: Skoda Superb Sportline Diesel
Price: Rs 31.49 lakh
Why? The Superb Sportline has to be a part of my garage. For starters, it has the road presence that can put any entry-level luxury sedan to shame. It not only looks and feels premium like a luxury sedan but also gets a touch of sportiness thanks to that Sportline package. While it's well equipped, what seals the deal for me is its 2.0-litre diesel engine mated to a 6-speed DSG that helps make long highway runs feel quick and short.
Dhruv's Garage: Audi S5, Isuzu D-Max V-Cross, Tata Tiago JTP
Total garage value: Rs 87.23 lakh
Balance: Rs 12.77 lakh

1st pick: Audi S5
Price: Rs 72.41 lakh
First and foremost, it's an Audi. But what seals it for me is the 'S' prefix which changes the whole equation. Yes, its properly sporty and looks the part too. For someone with a limited budget (talking figuratively, of course) and doesn't want to go bonkers with its ferocious sibling, the RS5, it's the S5 that makes all kinds of sense. It strikes a healthy middle ground for me with its practicality and novelty of a premium sedan combined with the performance of a sports car. Don't forget that badge either.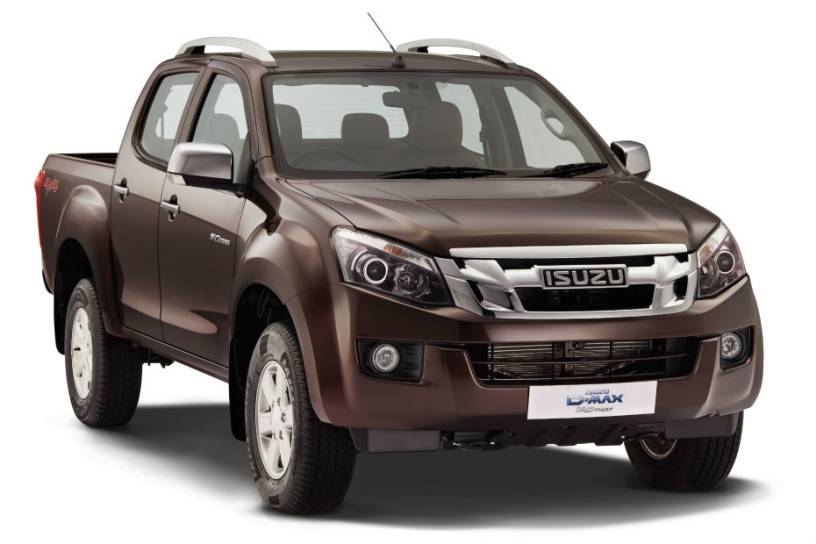 2nd pick: Isuzu D-Max V-Cross
Price: Rs 14.82 lakh
Go anywhere with my dirtbike loaded on the cargo bay of my pickup truck. Yes, that's what I'm planning to do with my D-Max. With it, I can splash some mud and have some fun off the beaten path. If its street cred you're looking for, this Isuzu dwarfs over everything, even full-size SUVs like the Toyota Fortuner and the Ford Endeavour, with its sheer size.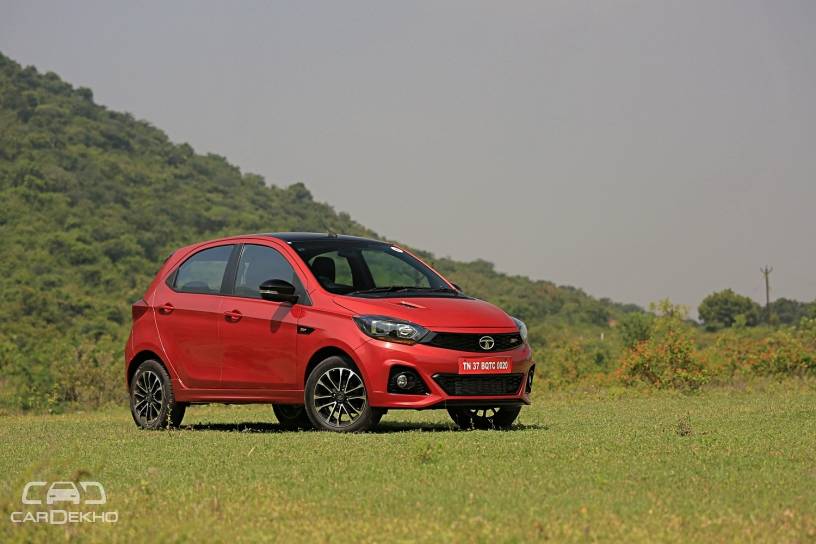 3rd pick: Tata Tiago JTP
Price: Rs 6.39 lakh
A small hatchback with enough power to induce a wide grin on the limited open patches within the city and on the weekend run through the ghats. The Tiago JTP will do enough to keep me engaged on my daily drive and help keep my wallet fat as well.
Raunak's Garage: Ford Mustang and Ford EcoSport S EcoBoost
Total garage worth: Rs 86 lakh
Balance: Rs 14 lakh

1st pick: Ford Mustang
Price: Rs 74.62 Lakh (ex-showroom, Delhi)
Despite having a steering wheel on the left-hand side for over 50 years, the Mustang is undoubtedly one of the best-selling sports cars in the world. Now, that it's finally got a right-hand drive version and is available in India, expect the Mustang to scale even greater heights. Over the past few years, Ford has made sure that there's not a single spot left in on planet Earth that doesn't get a Mustang! Countless Hollywood appearance and innumerable fans across the world — the Mustang is a star! Its distinguishable design will definitely turn heads, if not the rumbling 5.0-litre Coyote V8. Being a hardcore Mustang and Ford fanboy since childhood, I'll pick the blue collar sports car over anything!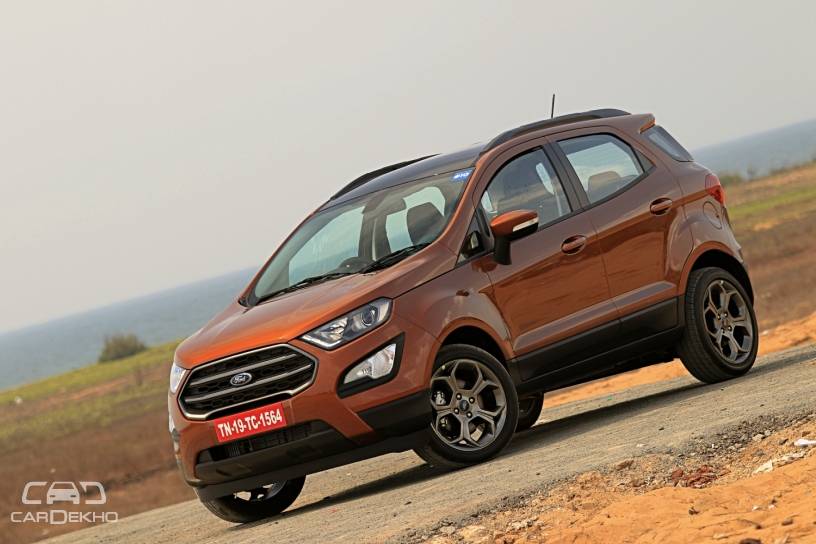 2nd pick: Ford EcoSport S EcoBoost
Price: Rs 11.37 lakh (ex-showroom, Delhi)
As for my daily driver, the EcoSport fits the bill. The EcoSport, for me, is still the perfect sub-compact SUV in the market, especially the facelift model. And this latest S variant, with its 1.0-litre EcoBoost engine, is certainly the most loaded car at its price point. It's got power, safety, features and looks. What more can you ask for? It also has a sufficient ground clearance of 200mm.
Dhruv Paliwal's Garage: BMW M2 Competition and Jeep Compass Limited (Diesel)
Total garage value: Rs 1 crore
Balance: Rs 47,000 (Should fill the M2's fuel bill for a couple of months)

1st pick: BMW M2 Competition
Price: Rs 79.90 lakh (ex-showroom New Delhi)
Having an M car in my garage is a must and due to the price constraints, I am forced to pick the smallest M car sold in India, the BMW M2 Competition. Launched in India quite recently, the small proportions mixed with huge dollops of power will make sure my need for speed along with driving ease is satisfied. The M2 comes in only a two door avatar and that ticks all the right boxes in my list. Even though it is relatively expensive, the M2 can still serve as my daily car if the need arises.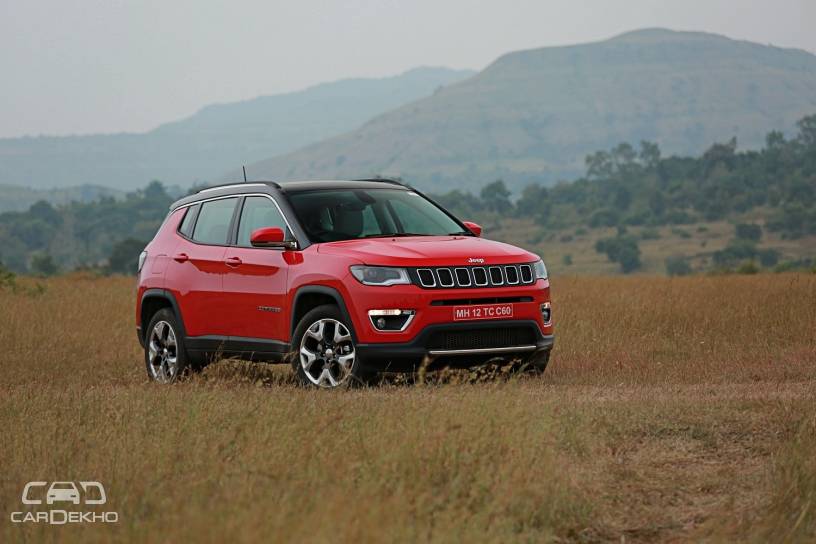 2nd pick: Jeep Compass Limited (Diesel)
Price - Rs 19.63 lakh (ex-showroom New Delhi)
I was very close to giving this spot to another sedan but the practical side of me dictated that I pick an SUV instead. With the amount of money left after splurging on my M2 Competition, the 4x2 Limited variant of the Compass is priced just right that I can squeeze it into my garage. My reasons for picking the Compass are that it looks really good, can seat four with their luggage quite comfortably and offers the practicality of an SUV. I have skipped the 4x4 variant due to a shortage of funds. However, this will be a blessing in disguise as the 4x2 variant will be lighter on my wallet thanks to it being more efficient.
Jagdev's Garage: Lexus ES, Toyota Innova Crysta, Toyota Etios Cross and Isuzu D-Max V-Cross
Total garage value: Rs 99.25 lakh
Balance: Rs 75,500

1st pick: Lexus ES 300h
Price: Rs 59.13 lakh
Why? Because Lexus. I have always maintained that if I ever reach a point where I'm able to afford a vehicle more expensive than the Camry but less expensive than the Prado or the Land Cruiser, it would be a Lexus. You probably have to be a Toyota owner (at least in India) to understand why. I'll mostly drive this car myself, but not everyday.

2nd pick: Toyota Innova Crysta 2.7 GX AT
Price: Rs 15.87 lakh
I'd pick the Innova when I'm either being driven-in or if I am out with my friends and family. This will also be the vehicle for my family duties when they need someone to drive them and I'm not around. So this car will be accompanied with a chauffeur, parked right outside my place.

3rd pick: Etios Cross V 1.5
Price: Rs 7.93 lakh
My daily driver. It will be shared with my dad, wife or sister. It's a Toyota, it has plastic cladding all around (I live in Delhi), and this variant comes with a 1.5-litre petrol engine with a sweet-sounding engine note. This car will be my workhorse; it's that kind of a car whose keys are always sought-after by family members.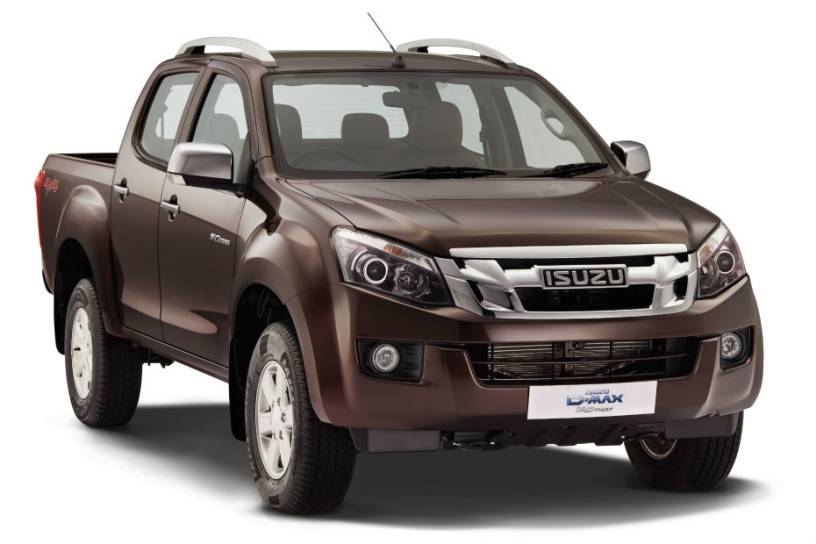 4th pick: Isuzu D-Max V-Cross High
Price: Rs 16.32 lakh
Why? Because I have the money to splurge on this monster. This will be the vehicle I'd buy after having bought all the other cars on this list. I will use it occasionally. It will be customised to dwarf every other SUV on the roads of Delhi. Parked alongside the ES, it will be used primarily as a lifestyle vehicle. And that means taking it out for a spot of off-roading and getting it all muddy.
So, we've made our wishlist and we have to say, it was not easy. At the end, almost all of us wanted some more money to really turn it into a dream scenario. Some of us even ended up buying a lower variant so that we don't exceed our budget, imagine the pity. But on a serious note, which cars would you pick for yourself if you had this much money for your choice of wheels? Would you want to have a garage like that of any of us? You can pick your favourite cars from this list. It includes all cars that are sold in India under Rs 50 lakh.
New Car Insurance - Save Upto 75%* - Simple. Instant. Hassle Free - (InsuranceDekho.com)
Sell Car - Free Home Inspection @ CarDekho Gaadi Store
Was this article helpful ?
0 out of 0 found this helpful