Official: Tata Harrier To Be Powered By A 2.0-Litre Diesel Engine; Will Get Drive Modes, ESP
Modified On Jan 23, 2019 02:00 PM By Jagdev for Tata Harrier
Tata is yet to confirm whether the Harrier will also get a petrol engine or not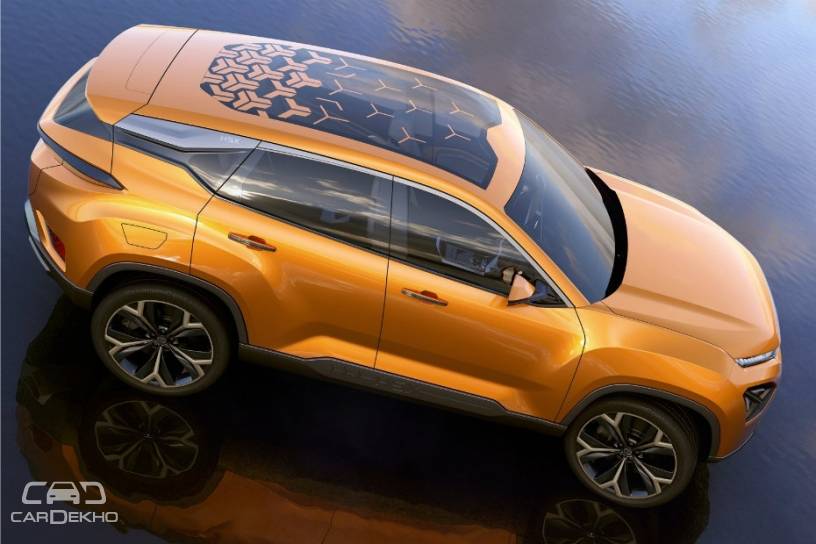 Update: The Tata Harrier has been launched in India and is priced between Rs 12.69 lakh and Rs 16.25 lakh (ex-showroom Mumbai). Read the launch story to find out more.
Tata has officially announced that the upcoming Harrier SUV will be powered by a new 2.0-litre, 4-cylinder diesel engine. The carmaker has christened this diesel engine as Kryotec.
Tata Harrier to get extensive customisation options. Read in detail about it here
In its official release, Tata has also stated that the Harrier will get multiple drive modes, which is a common feature on all Tata cars these days. The Harrier will also be equipped with ESP (electronic stability program) with terrain response modes, claims the release. This also hints that the Harrier might get a 4WD mode as well.

The 5-seater Harrier is expected to launch in January 2019 and will go up against the Jeep Compass. We expect the Harrier's prices to start from somewhere around Rs 15 lakh.
Read in detail about the Harrier's platform here
Read official Tata PR below for more information
Tata Harrier to be powered by the all-new 2.0L KRYOTEC Diesel engine
~ Engineered for Exhilaration~
Mumbai, October 6, 2018: The best in Diesel Engine technology is here. Tata Motors today introduced the all-new 2.0L KRYOTEC Diesel engine for its much awaited SUV – the Tata Harrier. KRYOTEC is inspired from Cryogenic rocket engine for its power and reliability. It has been benchmarked against global standards of performance and refinement.
Engineered to deliver exceptionally refined drivability and performance on every drive, this powerful 4- cylinder, next generation diesel engine is equipped with state of the art engine management system. The exhaust after treatment systems are tuned to deliver extremely low carbon footprint.
Multi Drive Modes are a part of Tata Motors product DNA and the KRYOTEC engine takes it to the next level by marrying the Multi Drive Modes to the Terrain Response Modes of the ESP. The Advanced Electronically Controlled Variable Geometry Turbocharger (eVGT) will ensure excellent power & pickup to take on any terrain. The KRYOTEC comes with Low Friction Valve Train Architecture and an Advanced EGR to deliver exceptional fuel economy and to meet stringent emission requirements
This engine has been tested extensively on Tata Harrier for endurance under harsh conditions and optimized for performance by pushing it to its extremes.
Sporting an intriguing amalgamation of power-packed performance of KRYOTEC, futuristic IMPACT 2.0 design language and OMEGA ARC architecture, the Tata Harrier, #BornofPedigree, will set new benchmarks for SUVs in India in early 2019.
Was this article helpful ?
0 out of 0 found this helpful