Hyundai-Kia Hybrid Cars To Get Solar Roof Charging In 2019
Published On Nov 02, 2018 07:59 AM By Dhruv Attri for Hyundai Kona
The South Korean carmakers are developing solar roof charging systems for internal combustion, hybrid and electric vehicles

If you are one of those sceptics that believe electric cars might leave you stranded in the middle of nowhere, the South Korean group of Hyundai and Kia has something brewing that could potentially alter your belief. The carmakers are jointly working on a 'solar roof' charging technology which will be capable of providing electrical power, increasing fuel efficiency and furthering travel range. This technology will make its way to their production hybrid models as soon as 2019.

Hyundai says it's working on three types of solar roof charging systems. The first will be applied to hybrid vehicles and is made up of a structure of silicon solar panels which will be integrated in the car's roof. On an average day, this system will be able to juice up 30 to 60 per cent of the battery depending on weather and other environmental factors, claims Hyundai Motor Group.
Without providing any timeline of its implementation, the companies state that the second generation of the 'solar roof' will be fitted onto their internal combustion engine (ICE) vehicles. The catch here is that it will be a semi-transparent unit integrated with the panoramic sunroof. The company says this will help charge the vehicle's battery while letting light in through the cabin. Hyundai-Kia says this will help reduce CO2 emissions as well.

The third and final generation of the 'solar roof' is under testing and is designed to be fitted to the roof and hood of battery-operated electric vehicles. In such vehicles, solar power will be harnessed to increase range. This might turn out to be one of the most important breakthroughs in eco-friendly mobility once optimized properly for mass use.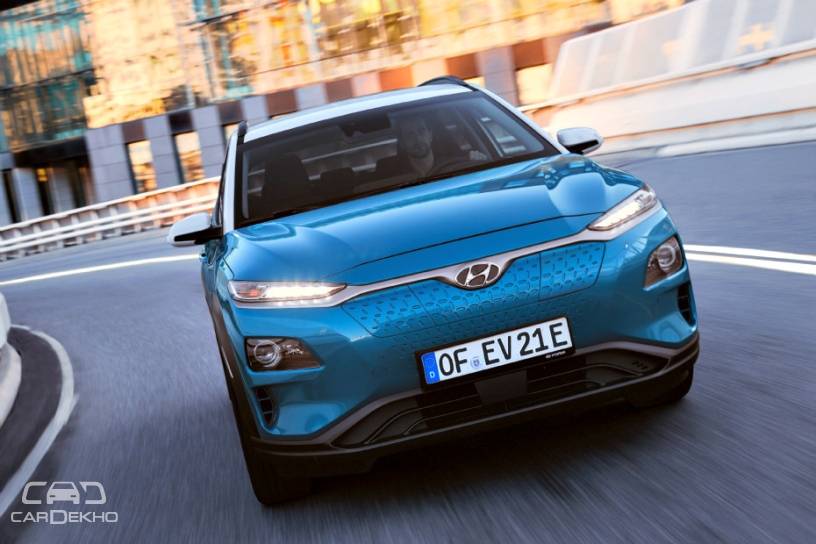 We do not expect this technology to come to India anytime soon since the carmakers have no plans to introduce hybrid vehicles in India, and solar roof charging for electric vehicles is still a novel concept even overseas. As far as offering electric vehicles in India is concerned, Hyundai has announced that it will bring the Kona EV to India with an expected price tag of Rs 25 lakh (ex-showroom).
Was this article helpful ?
0 out of 0 found this helpful