Future BMW M-Cars to Feature All-Wheel-Drive
Modified On May 02, 2016 03:24 PM By Arun for BMW M Series
Cars from BMW's 'M' portfolio possibly have the best party trick in the book. With power sent to the rear wheels, the M cars enjoy getting their tails out, leaving you grinning from ear to ear. And who doesn't like going sideways with a big cloud of tyre smoke billowing in the rear-view mirror?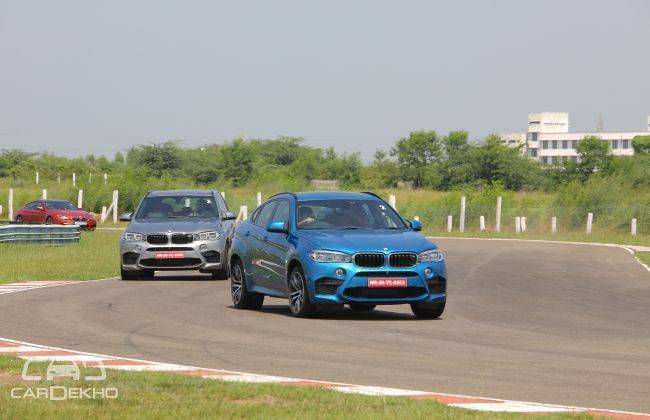 Well, all that is set to change. The German luxury carmaker will be introducing its all-wheel-drive technology, 'xDrive' to the M-Series. Now, this isn't the first time an M will sport the technology. Behemoths from the stable, viz. the X5M and the X6M, already employ four-wheel drives. We can assure you the tech works beautifully, we belted both of them across a racetrack and came out alive, and giggling.
Frank van Meel, CEO, BMW M, recently confirmed that future cars from BMW's M-division will be available with four-wheel drive. That said, rear-wheel drive will remain the default set-up. Cars such as the M5 and the M6 already produce power that demands an all-wheel--drive set-up to put the power down on the road.
BMW engineers have reportedly been working on new traction, stability and torque vectoring systems to deliver maximum grip with the existing rear-wheel--drive set-up. "They're still wedded to rear-wheel drive for philosophical reasons, but it's already getting hard to sell them at 600bhp-plus in markets such as Canada and Switzerland," he said. However, the 'xDrive' branding will be dropped for the M-performance saloons. A new moniker such as '2+2WD' or something similar will be developed specifically for the same.

The new M5 that was spotted testing recently is likely to get the good old rear-wheel--drive setup. However, newer M-cars could feature a rear-biased four-wheel drive. Does this mark the end of an era for BMW? Or will it continue to be 'The Ultimate Driving Machine' as they claim? Let us know your thoughts through the comments section below.
Read More on : BMW M Series
Was this article helpful ?
0 out of 0 found this helpful