Audi India eyes to launch S6 sedan and Q3 SUV in 2012
Modified On Jan 10, 2012 03:44 PM By Meenal for Audi S6
Audi India seems to have more than a couple of launches slated for next year. Though the auto major did not quite get into the details, there seem to be a sedan S6 and an SUV Q3 stacked up for next year. However, the German luxury car manufacturer is presently more focused to get the right Audi S6 price for the Indian market just to ensure the success of the upcoming sedan. For all you car enthusiasts out there, we finally have confirmation after weeks of speculation that Audi will in fact launch the newest addition to the Q range of cars, the Q3, at the Auto Expo 2012 in New Delhi. The other members of the Q range include the hugely popular Q5 and the iconic Q7.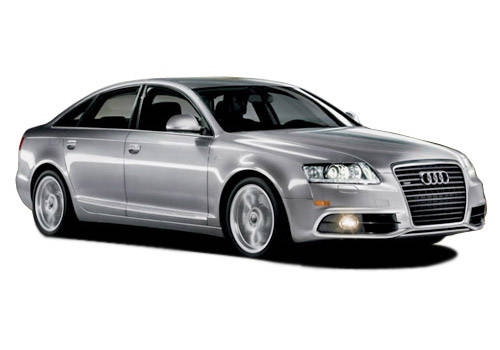 See More Audi S6 Pictures Read More on Audi S6
The Q3 is seen as an extension of the glitzy and glamorous lifestyle represented by the Q life. It is rumoured to be aggressively priced in the twenties so as to rival the BMW X1. With a progressive and compact design, Audi's signature technology and a fan base that has been eagerly awaiting its arrival for months, the Q3 promises to take the SUV market by storm. Audi fans can finally look forward to living the Q life in the twenties!.

See More Audi Q3 Pictures Read More on Audi Q3
We can also expect an electric hybrid A3 concept car at the 2012 Auto Expo from the Audi pavilion. The pricing becomes all the more important to Audi now that it has high plans in store especially for next year. Its not exactly a secret that Audi India hopes to topple the BMW and Mercedes-Benz's domination in the luxury segment. So, 2015 is the time it has set for itself to gain an upperhand over its own plans. Just as a part of it, Audi hopes to increase the dealer network in the country. Audi India enjoys its presence in 15 different cities in India, which it hopes to increase to 23. Despite the car industry slowdown, Audi India has managed to grow at an impressive pace.

See More Audi Q3 Pictures Read More on Audi Q3
Many car manufacturers have seen a negative growth especially during this year. Though that doesn't hold true for the luxury car segment which managed to see a partial growth despite the unfavourable conditions, Audi India simply broke all the records. It has observed a leap in sales to record 80% growth by the year end. After an unusually slow growth, the market experts believe that the 2012 could be a better period for Indian car industry. The overall car market is predicted to grow by 30-40%. So, Audi India has set itself a very high target of 50% growth for 2012.
Read More on : Audi S6
Was this article helpful ?
0 out of 0 found this helpful