Power with finesse - Volkswagen Vento TSI
Modified On May 09, 2014 12:51 PM By Sundeep for Volkswagen Vento 2015-2019
4044 Views

Write a comment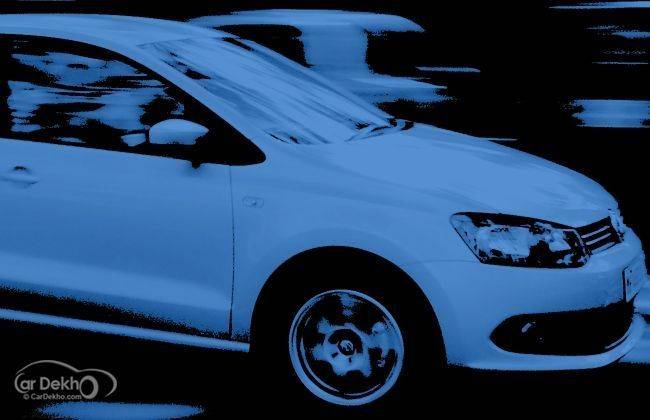 Right from the early days of automotive technology development, there has been distinct fuel preference segmentation in the industry - gasoline (petrol) for light vehicles and personal vehicles viz. cars, SUVs and diesel for commercial vehicles viz. bus, trucks. Reason was simple: gasoline engines used to produce more power (specific power output for a given engine size) and diesel engines were more fuel efficient but suffered from tardy acceleration and lacked refinement. This situation persisted for many years but slowly diesel engines started gnawing at the dominance of gasoline engines in cars and SUVs application. An important development which provided the initial thrust was introduction of indirect injection diesel engines (IDI Diesel Engines) where a pre-combustion chamber was employed to reduce the harshness, vibration and unpleasant noise typical of such compression ignition engines as well as expand the engine speed (rotational) range for higher peak power.

Still, the fact remained that diesel engines of that era were not capable of competing with petrol engines either on refinement and power output. The main selling point was lower fuel consumption on account of better thermal efficiency of a typical high compression diesel engine over spark ignition petrol engines which operate at a much lower compression.

In Indian context there is one other big factor which popularized diesel engine cars and SUVs. Historically, diesel price was kept low with generous subsidy as it was thought to curtail inflationary trends whereas petrol (gasoline) price was kept high to recover some of the under recovery from sale of diesel on the grounds that petrol consumer i.e, personal vehicle user represents the affluent section of the society.

With sustained economic growth during the post liberalization era, ground realities changed. Personal vehicle sale (two wheelers as well as four wheelers) shot up and affluence did not remain the sole criterion for personal vehicle ownership.

Another interesting trend was improvement in diesel engine technology with ever increasing popularity of diesel powered cars and SUVs. Macroeconomic compulsions affected pricing policy of petroleum products which represent the largest chunk of foreign exchange outgo for India.Somewhere down the line, it dawned on the policy makers that continued administered pricing mechanism where diesel price is artificially kept low may have outlived its utility and so there has been a gradual narrowing of price differential between the two automotive fuels.

In future there could be a scenario where the price differential would get completely obliterated or may become so small that increased capital cost of a diesel powered car over a similarly equipped petrol powered car may not remain justifiable for a vast majority of personal vehicle owners whose vehicle usages may not be extensive enough to recover the higher initial cost within the life cycle of the vehicles.

In the meantime fuel injection, multiple valves (per cylinder) with variable valve control improved the efficiency and power output of petrol engines and there was a status quo between preference of diesel engine and petrol engine as far as cars and SUVs were concerned. But some disruption was lurking around the corner.

With the advent of turbocharged direct injection diesel engines equipped with either the Volkswagen group pumpe duse or now universally accepted common rail injection, the compression ignition engine managed to carve out a formidable niche in the personal vehicle category. The latest fuel injection technology allied with variable geometry turbochargers changed the whole dynamics of the way power and torque is produced in modern diesel engines with the result that specific power output of such engines have gone through the roof. Moreover, this tremendous increase in power and torque came with appreciably reduced vibration, harshness and noise levels. Aided by inherently higher fuel efficiency the modern diesel engines have been gaining traction even in geographies where price differential between diesel and gasoline is minimal or doesn't exist.

By now, readers must be wondering why I am extoling the virtues of diesel engines when the article is about a gasoline powered car. Well, this is because in this case the gasoline engine seems to have evolved by taking a leaf out of the success story of diesel engines. Implementation of direct injection and forced induction (through turbo charger) has produced gratifying results in the small capacity petrol engine installed in Volkswagen Vento TSI.

TSI in this case stands for Turbocharged Stratified Injection – fuel is injected and air is inducted through an exhaust driven turbo charger. This is one disruptive technology which has propelled the gasoline engine to a different league in terms of specific output and efficiency. Just for the sake of comparison – a typical mass market, state of art normally aspirated, 1.2 l gasoline engine breathing through multi valve head and variable valve control makes about 85-90bhp peak power whereas the Volkswagen 1.2 l TSI engine peaks at 104bhp while churning out comparatively much higher torque throughout the rev range. Actually the torque produced by TSI engine is akin to what a typical common rail turbocharged diesel engine of similar size would be expected to produce and this is where much better fuel efficiency, acceleration and general drive-ability comes into picture and all that with refinement level which is beyond the competence of the best diesel engine.

Volkswagen Vento TSI is a path-breaking car in its segment. It comes with a state of the art TSI engine and also utilizes the lightning fast twin-clutch seven-speed DSG auto-transmission. The car in its own rights is a very good product – a nice mix of dynamic ability, build quality, space and comfort. A true all-rounder if one opts to use the cliché. But the main point in this case is the fantastic engine. This is a ridiculously small gasoline engine (just 1.2 litre) which ends up producing 104bhp alongwith dollops of eminently usable torque throughout the rev range –175Nm from as low as 1500rpm. Power and torque characteristics of this engine propels the performance potential into an altogether higher plane along with the bonus of cleaner tail pipe emissions and much better fuel efficiency.

Volkswagen 1.2 l TSI engine is easily comparable with a modern gasoline engine of 25% higher capacity employing multiple valves (per cylinder) and operating under variable valve control. The amount of torque that develops from pretty low rpm range and persists throughout the useful power band plays the major role in the excellent drive-ability and exceptionally low fuel appetite. This is one useful trait that the Turbo Stratified Injection Engine has picked up from the turbo charged common rail direct injection diesel engines. As mentioned earlier, where the Volkswagen 1.2 l TSI engine differs from the ruffians (read diesel engines) is the extremely refined manner in which it goes about its task while still retaining the virtue of frugal fuel consumption.
The TSI engine in Vento produces so much torque from as low as 1500rpm that even an old school three or four speed torque converter autobox could have managed to move the car spiritedly but Volkswagen did not stint, it went ahead and mated this marvelous little engine with another great piece of engineering - the seven speed twin clutch DSG (Direct Shifting Gearbox).

The resultant concoction is heady with the result that the performance is astounding. It completely belies the miniscule size of the engine -just 1.2 litre, cubic capacity. Even after making a mental note of the fact that peak power is 104 bhp, on-road performance feels much better. Actually the high torque of TSI engine in alliance with the seven speeds DSG plays a big role in burning up the road when the driver taps the accelerator pedal. Readers interested to know how a twin clutch DSG automatic transmission brings out the boy racer even in drivers with greying sideburns are welcome to check the article Automatic Conundrum.

Actually, the TSI gasoline engines are the result of a very conscious and concerted efforts made by Volkswagen to downsize engines while retaining or improving power and torque characteristics. In fact the latest iterations of this concept feature twin chargers – an engine driven super charger for the lower end of the power band and a turbo charger for the remaining part of the rev range. This allows the engine designers to go for bigger turbo chargers without worrying about the dreaded turbo lag that such turbo chargers are known to induce. As has come to be the norm, controls for the super charger and turbo charger as to when each works and shuts down or works in tandem is dictated by electronic control unit. The result is even higher peak power output with seamless high torque production throughout the rev range.

Volkswagen Think Blue - the initiative which has resulted in development of TSI and Twincharger gasoline power-plants has borne fruit. Getting small capacity engines to produce massive amount of power and torque has also resulted in lower fuel consumption vis-à-vis normally aspirated bigger engines producing similar power and torque. This has translated in better efficiencies on account of lower mass and reduced frictional losses which in turn have resulted in appreciably lower tailpipe emissions. So, ultimately Volkswagen Think Blue represents the efforts and intents of a major automobile manufacturer towards ecological sustainability resulting in win-win situation for even the most environmentally inclined automobile enthusiasts.

Now, coming back to my experience with the car - I had the opportunity to drive the car for a week wherein the Vento TSI did a couple of extended runs on Mumbai – Pune Expressway as well as some fast and aggressive highway runs along-with the mandatory pottering around town in Mumbai and bike infested congested streets of Pune.

The TSI engine and twin-clutch DSG (automatic transmission) combo allied with the excellent handling characteristics of the car meant that irrespective of road and traffic conditions - in town drives or highway runs, it was almost impossible to resist the temptation to use a heavy right foot.

It goes to the credit of Vento TSI that it still managed to remain quite fuel efficient – sipping fuel at the average rate of about 11.5 – 12.0 l/km. Prima facie, average fuel efficiency of 11.5 – 12.0 l/km may not appear to be exceptional F.E. figure but believe me, during the test period this car was flogged relentlessly and I was amazed to see such a potent performer return fuel efficiency figures in double digits.

Leaving aside the performance criterion, the list of virtues of this car is quite big so taking recourse to brevity I would simply state that the Volkswagen Vento TSI ticks all the boxes registering the desirability of an executive sedan. As expected from the German manufacture, impeccable build quality and attention to detail in putting together the car is very much in evidence.

Volkswagen Vento TSI dishes out a sporty drive - it is fast, comfortable, spacious and features an elegantly understated design language which is certain to charm mature and successful people looking for substance and style in equal measure.
Was this article helpful ?
0 out of 0 found this helpful