What's Range Rover Sentinel, Official Car Of UK Prime Minister Rishi Sunak?
Published On Oct 27, 2022 04:51 PM By Ansh
It's not just a mean-looking specification for a luxury SUV, its got armour and blast protection too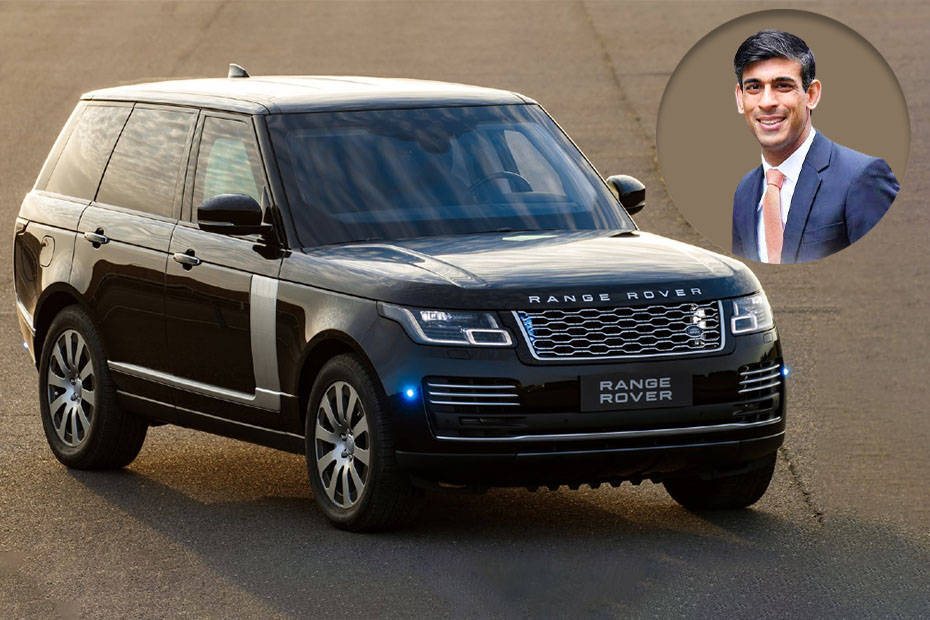 Every head of State travels in a specialised vehicle that offers 'extra' protection to its occupants, often camouflaged as a regular luxury car. For the United Kingdom's newest Prime Minister, Rishi Sunak, the vehicle in question is the Range Rover Sentinel.
In the UK, the top ministerial vehicle for the last couple of decades has been the latest iteration of the Jaguar XJ at the time. However, with the luxury sedan out of production and the new electric one some time away, it has been replaced by an SUV from its sibling marque, Land Rover. Let's go through some of the key details about the Sentinel that make it different from the regular Range Rover:
Big engine, but not fast

It has a 5.0-litre V8 supercharged petrol engine that makes 380PS, down from the 565PS you'll get from the same engine in the Range Rover SVAutobiography Ultimate. It is likely detuned for improved range to avoid frequent stops. It has a claimed 0-100kmph time of 10.4 seconds and an electronically limited top speed of 193kmph, making it slower than the new Mahindra XUV700.
Heavy protection

The Range Rover Sentinel is specifically designed by Land Rover Special Vehicle Operations to match comfort with tonnes of protection, literally. It comes with 360-degree full-body armour and uses armoured glass all-around (has the ability to stop high-velocity armour-piercing rounds), making the SUV virtually bulletproof.
Also Read: Top 3 Concepts Premiered At The 2022 Paris Motor Show
Its sides, roof and under-floor meet the European standards for armour protection and have the ability to withstand explosions, even from unconventional improvised explosive devices (IED). All that protective material adds over a tonne to the car's weight, necessitating the high-performance engine under the bonnet.
A Specialised Setup

The Sentinel also gets all-terrain tyres with a run-flat system. This allows the vehicle to cover 50km at up to 80kmph even after the tyres get punctured. Land Rover has also upgraded its suspension and chassis to support a weight of over 4.4 tonnes. The Sentinel gets the option of a specially configured front window, which will only roll down a maximum of 150mm to give or receive documents, and even features a public address system as well.
However, none of this can be discerned by the average person when seeing this car from the outside. The only notable visual changes are the flashing LED lights tastefully housed in its bumpers, and the optional Black Pack to make it look even more serious.
A 'normal' cabin

Inside the Sentinel, there is nothing out of the ordinary. There are no disclosed details of secret compartments with specialised weapons or remote terminals for classified access. After all, this is meant to be the ride for heads of State who need to arrive at each location in a calm and relaxed state to counter their high-stress tasks. In its updated form, the luxury, armoured SUV has more space, increased headroom and two 10-inch touchscreen infotainment displays for the rear occupants.
Other cars for the UK PM to choose from

If the British Prime Minister is allowed to travel in a car from his personal collection, then Rishi Sunak reportedly has a few to choose from. Most reports suggest that the Conservative PM has a selection of fairly practical cars like the Volkswagen Golf GTI, a Jaguar XJL and a Land Rover Discovery.
Was this article helpful ?
1 out of 1 found this helpful