The Indian auto major, Tata Motors that launched its flagship crossover, the Aria about two years back didn't have a good experience with the car. Despite being one of the plushest vehicles at this price, it could not manage to do well in terms of sales. The vehicle was criticized for the pricing it has, so the company recently introduced the price-cut version of the Aria at around Rs 10 lakh. Now the latest news coming in is about the relaunching of the product with some changes with an objective to brand it better this time.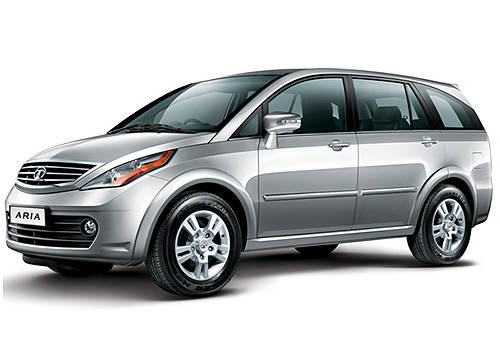 The company has already started working on the new version of the vehicle, which is likely to hit Indian shores in later 2013, on the other hand like we reported Tata Motors's is also working on the Mini Aria, which will be positioned against Maruti Suzuki Ertiga. Speaking about the relaunching of the Mini Aria, Karl-Heinz Servos, Project Director, joint projects, Engineering Research Centre of Tata Motors said, "Aria is misunderstood. It's a great idea, a car that offers space as well as comfort. Like it happens to other manufacturers, some products are a bit ahead of time and therefore misunderstood,"
He further added, "It's a solid car. First it needs a few image corrections. We will do something quick which will change the perception. We need to relaunch the car. If it continues the way it is currently, then it is not good for the company," So we can expect the new version of Aria to be more competitively priced, which will surely play a crucial role this time around. Stay tuned to CarDekho for more updates on the same. Cheers!
Read More on : Tata Aria review