Rolls-Royce's First EV To Have A Range Of Over 500km!
Published On Jan 08, 2018 07:51 PM By Dinesh
It will be based on an updated version of the spaceframe platform that underpins the Phantom VIII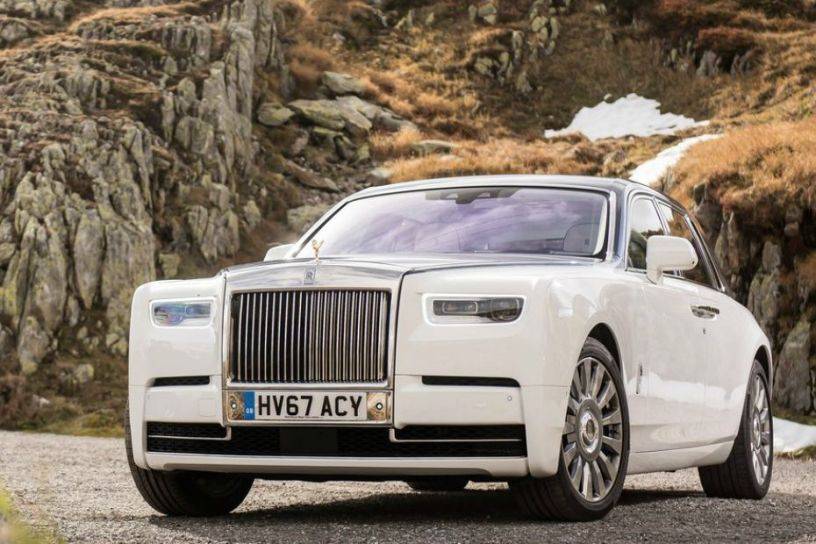 With electric vehicles (EVs) set to become the next big thing in the auto industry, various car manufacturers have started focussing their attention towards developing EVs for the global market. Even luxury carmakers such as Rolls-Royce, which is owned by BMW, has confirmed its plans to build an EV and says that it will not take interim steps by building a hybrid. Instead, Rolls-Royce is focusing its attention to tackle range anxiety.

Back in 2011, the British luxury marque revealed its first EV concept, the 102 EX, which was was based on the Phantom VII. After showcasing the concept, the manufacturer never followed it up with a final product as it was not received well by customers due to its low range of 200km.
In a recent interview, Peter Schwarzenbauer, a board member of BMW responsible for Rolls-Royce, said that the luxury carmaker has already started asking its customers about what they would like to have in an EV. The most common answer, he said, was that the car should have a range of 500-600km. Given the seriousness with which Rolls-Royce takes its customer feedback, the carmaker would want its upcoming electric vehicle to meet this expectation.
To start with, Rolls-Royce will use a a "major adaptation" of the Phantom VIII's aluminium spaceframe platform as it is not capable of accomodating an electric powertrain. As of now, only the Phantom VIII and the upcoming Rolls-Royce SUV are based on this platform. Schwarzenbauer says that the updated platform will specifically underpin Rolls-Royce EVs only, and won't be used by BMW.
Given that the Phantom VIII is already 5762mm long, there appears to be enough space to accommodate batteries to push the range to over 500km. However, Rolls-Royce might as well get to use the solid state battery technology that BMW is working on for its EVs.
What else can we expect from Rolls-Royce's first electric vehicle?
Rolls-Royce is known to be very sensitive about noise insulation, so much so that the latest Phantom carries as much as 130kg of insulation material! Replacing the V12 engine on the Phantom with an electric motor will help the marque's case of making one of the world's most silent car even more silent!
Talking about the design, Schwarzenbauer said that since there will be a lot of EVs in future, it'll be ordinary to drive an electric car, so there won't be a need to make the RR EV look different. However, he did mention that the iconic Pantheon grille on the EV will "probably look different". If you're already wondering how Rolls-Royce could change the design, Schwarzenbauer has something to say, "You can have a very interesting design for electric cars and we have shown it in the electric Mini. I think it looks extremely sleek. I am confident our design team will find a great solution."

It was not until 2016 that RR reconsidered building an EV when it showcased the Vision 100 concept, which was codenamed 103EX. It also provided a glimpse of Rolls-Royce's future in building autonomous cars with Level 5 autonomy. Talking about autonomous driving, Schwarzenbauer said that Rolls-Royce won't be coming up with a fully-autonomous car for at least the next 10-15 years.
Rolls-Royce's plan of launching an EV could also align with its parent BMW's plan of launching 25 electrified vehicles by 2025. Read more about it here.
Was this article helpful ?
0 out of 0 found this helpful