Range Rover Sport Coupe Confirmed
Published On Apr 01, 2016 11:38 AM By Manish for Land Rover Range Rover Sport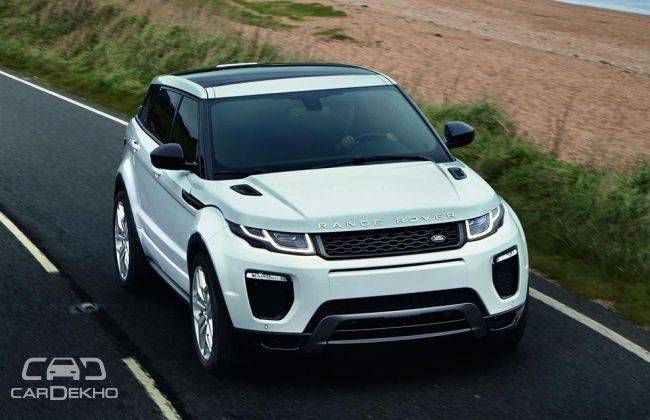 Following the trend laid down by sports coupe SUVs like the BMW X6 and the Mercedes-Benz GLC, which was recently showcased at the 2016 Indian Auto Expo, British SUV manufacturer Land Rover is all set to join its German rivals with a coupe SUV variant of a model from its Range Rover SUV line-up. The car has been confirmed to go into production and the upcoming utility vehicle is expected to be a more sporty and track friendly version of the standard cars. The new model, which has been codenamed L560, may take on the moniker of Range Rover Sport Coupe.
It is expected that the all new sports coupe will sit between the Range Rover Evoque and the Range Rover Sport models. The car will feature a tight rear overhang and a sloping roof line, which will bestow it with a much sportier stance. There is also a possibility that the rear doors will be shortened in order to accentuate the same aggressive appeal. It is also expected that the Range Rover Sport Coupe will incorporate the same underpinnings that are found in the Jaguar F-Pace SUV.

The interiors of the Range Rover sports coupe will be much more luxurious and sporty than standard SUVs. One can expect the interiors to feature additional creature comforts, new premium materials and a spacious design. The car might be launched in both 4-seater, as well as 5-seater layout and we expect the pricing to be competitive so as to undercut the pricing of the BMW X6.
Considering the fact that the overall weight of the upcoming sports coupe might be reduced substantially, this offering by JLR might just be more frugal than other models in Range Rover's line-up, which incorporates the same 6-cylinder and 8-cylinder diesel motors to power its line-up of SUVs.
Recommended Read: Land Rover will bring new petrol engines to India
Read More on : Land Rover Range Rover Sport review
Was this article helpful ?
0 out of 0 found this helpful