Nissan Murano Crossover Cabriolet to be on display in Los Angeles
Published On Nov 17, 2010 08:06 PM By CarDekho for Nissan Murano
Nissan Murano Crossover Cabriolet, the world's first four wheel drive convertible will be showcased in Los Angeles Auto Show from 17-18 November.

The term "Murano" is a italian originated term but will no longer be isolater to Nissan 2.5 L mini SUV rather it will now find itself as the all new crossover convertible which will be showcased in Los Angeles Auto show. Its four wheel driving capability avails the open exilaration of a convertible.This car was showcased in December, 2002 and after that many upgradations were done to make more efficient and boosted. The second generation Nissan Murano was launched in 2007 which came for sale in 2008. A new version was launched by the company in 2009 and in 2010 as well.This time Nissan has come with its Crossover Cabriolet to give more sporty and stylishing touch.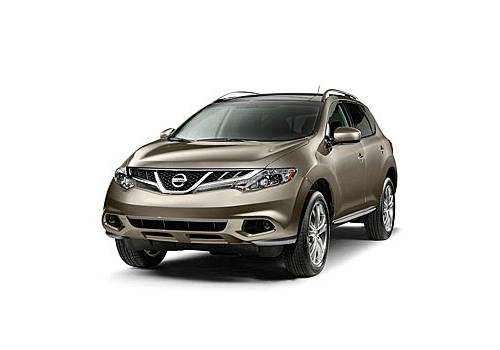 See More Nissan Murano Pictures Read More on Nissan Murano
This imperessive SUVconvertible represents the new era concept from Nissan. Nissan Murano is a luxury elegant car with stylish interior and exterior design.Nissan Murano is five door version and has got only 3.5 litre gasoline engine with with 6 cylinders and 256 Brake Horse power. Murano Cross Cabriolet a breakthrough in concept and design with room for four adults,space for golf bags or luggage and premium level interior. It has got V-6 petrol engine.This compact SUV gives fast accelaration and reaches speed from 0-100 km/hr within 8 seconds.

In India too Nissan has made a remarkable contribution in the past couple of years.Nissan Micra has been one of the most dominating two-box models with impressive features and looks. Its diesel variant is expected to be lauched by the begining of next year. Nissan is yet to come with its various models, its Nissan Pixo the small hatchback is expected to be lauched by next year, Nissan GTR coupe is also in the que to be lauched. Other expected upcoming cars include Nissan Sunny, Nissan NV200 and Nissan Qashqai. With many cars coming in the Indian Market Nissan is expected to step as a strong automobile market share.
Read More on : 2013 Nissan Murano