MG Motor's Premium SUV For India Will Rival Jeep Compass
Modified On Jan 09, 2019 02:05 PM By Jagdev for MG Hector 2019-2021
32601 Views

Write a comment
The unnamed MG offering won't carry a crossover look and will be an "SUV with a stance"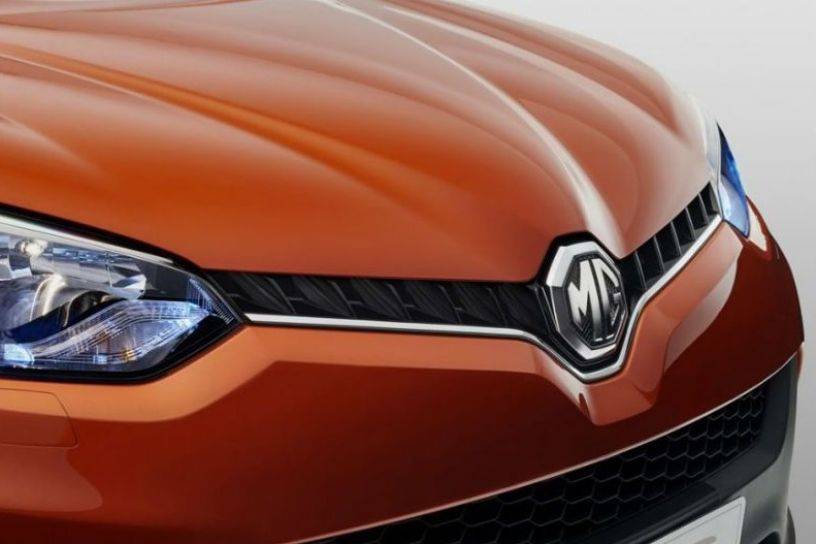 Update: The upcoming MG SUV has been christened Hector. Read more about it here.
MG Motor is set to enter the Indian car market around May-June 2019 with an SUV (read in detail about it here). The SUV will be based on an existing MG platform but won't be a product from its international portfolio -- that clears any confusion regarding MG bringing the ZS or GS to India as its first product. MG has also previously clarified that it's not going to position its SUV in the sub-4m category against the Maruti Suzuki Vitara Brezza and the Ford EcoSport, and it will be loaded with features, some be unique to its segment. We got in touch with the British carmaker's head of marketing in India, Pallavi Singh, to better understand MG's plans and its first offering.
Look Right
The SUV happens to be a frequently abused body style these days, with every other vehicle from a Renault Kwid to the Bentley Bentayga claiming the SUV tag. Since MG is still over a year away from launching this new SUV, it wouldn't tell us much about the product, but will it (the SUV) adorn the traditional SUV silhouette? When we directed the same question towards Pallavi, she said, "It'll be a full SUV – only that I'll say. There's no crossover or a compact, it is an SUV, an SUV which will have a stance."
She also told us that brand MG has a bold character and the upcoming SUV will be a product that will inherit this. Since MG is a less known car marque in India, she explained, "I think the image [of a brand] is not defined by a product and MG has for [the] longest [time] stood for bold stance – it's a bold brand. So the values and the octagon [in the logo] itself represents boldness. So we will launch products that are bold in nature which also gives that kind of platform to consumer that they relate to MG as something that they want to own and not something which is pushed on to them."
High of Ownership
Being a desirable brand in the mass-market space is challenging but MG plans to overcome the challenge with a premium product and service experience. Talking to us about the service experience (based on a third-party research), Pallavi said, "People associate MG with premium and any which way we are coming with an SUV and we've said that it's going to be in that segment where it's [the] Jeep and others. I don't want to name competitors but we'll be in a premium segment, so the [customer] experience has to be premium."

Talking of a premium buyer experience, MG doesn't just want to stick to the basics but set new standards. Mass-market cars have greatly evolved over the past couple of decades and are more expensive to own now than they were in the early 2000s. At the same time, buyer expectation from products as well as services has also risen. So, carmakers like Maruti Suzuki, which sells cars under Rs 15 lakh in India, are also upping the game as far as buyer experience at its dealerships is concerned. For MG, whose introductory premium SUV is expected start from over Rs 14 lakh, the sales and after-sales experience has to be top notch to complement the product. And for that, the carmaker plans to make use of digital communication.
Talking about the same with an example to make the point clear, Pallavi said, "We want to be friendly, so everything is going to be digitised. So you walk into a showroom, you don't use a paper, [and] make it more personal. One is experience but we will do personalised experience. For example, you walk into a dealership and you're coming for a service and the barricade opens and your name is there, welcome . I'm just saying it but these are personalised experiences."

MG doesn't plan to hit the market by storm with rapid launches; however, you can expect a new car to enter MG showrooms within one year of the previous model's launch. So, the carmaker will have around 3-4 products by 2021, but by then, and even before its first product hits the market, the carmaker wants to get the basics sorted as far as customer relationship is concerned. Some foreign brands, in the past, have paid the price of not being customer-centric in the after-sales department. With MG focusing on this aspect, we think the carmaker has the potential to convert a good start into a long inning -- just that the start has to be good.
Was this article helpful ?
0 out of 0 found this helpful