Mahindra First Choice Services Enter Kolkata
Modified On Jun 28, 2016 01:45 PM By Nabeel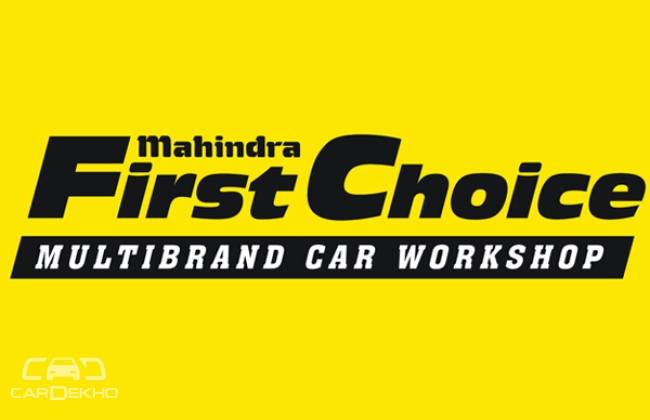 Mahindra's First Choice Services has finally entered West Bengal with the inauguration of its first workshop in Kolkata. It plans to set up 20 of these multi-brand car service workshops in West Bengal by March 2017 and will close the fiscal with 400+ workshops nationally. Out of these, three will be inaugurated in West Bengal – in Jalpaiguri, Kankinara and Berhampore – over the next month. The company's pan-India network currently stands at more than 130 workshops. Mahindra First Choice Services (MFCS) is a chain of multi-brand car service workshops. It provides servicing for cars of all brands at a value-for-money price.
YVS Vijaykumar, CEO, Mahindra First Choice Services, said during the inauguration: "We see great potential for the multi-brand car servicing business in this market. Our lean and cost-efficient business model has received an encouraging response from franchisees across the country and in the Eastern region. This is what prompted us to expand our presence further. We intend to close this fiscal with 400+ FOFO workshops nationally. This will help us enhance the scale and depth of our operations and enable us to reach a larger number of customers across the country. We are pleased to partner with Abhi Fuel Center for our first foray in West Bengal. I am confident that with their strong customer focus and deep knowledge of the local market, they will help us further build on our presence in the region."

Abhijit Paul, Proprietor, Abhi Fuel Center said, "We are delighted to be associated with Mahindra First Choice Services, and look forward to a strong and enduring partnership with the company. Mahindra First Choice Services is India's leading multi-brand car servicing company and stands for trust and credibility. I am confident that the innovative car service products from Mahindra First Choice Services will enable our trained technicians to provide great value and meet all the car-care needs of car owners in Kolkata."
These service centres are a good alternative for customers who are searching for alternatives to OEM workshops. They provide genuine parts with quality services and give you a better experience than your local car mechanic.
Also Read: Get Paid To Shred Your Old Car: A Mahindra Initiative