ISUZU creates new company in India
Published On Nov 02, 2015 07:02 PM By Konark for Isuzu MU 7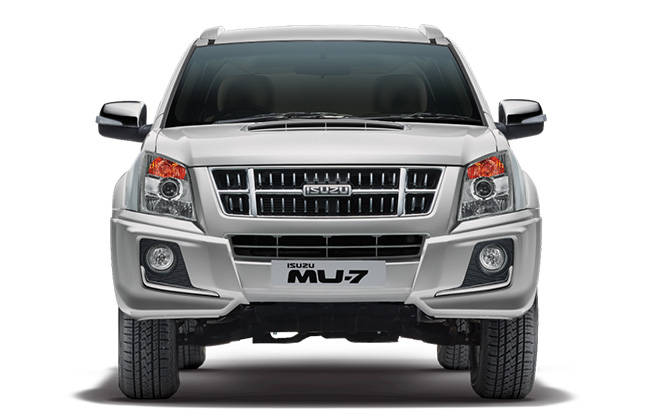 Isuzu Motors Limited, Japan, has integrated a new company Isuzu Engineering Business Centre India Private Limited (IEBCI) which will handle all the R&D and Sourcing related activities for the company and will also focus on enhancing efficiency and quality levels of Isuzu Motors India's (IMI) products. This new business unit will also enable the company to achieve 70% localisation at the starting stage of production and complete localization in the near future. Another added responsibility for IEBCI will be to serve as a dedicated hub to source parts for ISUZU's global operations.
Naohiro Yamaguchi, who currently is the Managing Director of Isuzu Motors India will also be the of Director of Isuzu Engineering Business Centre India Private Limited. IEBCI will support Isuzu motors India to achieve complete localisation, improving quality standards in sourcing parts and components for the company. This new company will also help IMI with Research & Development activities which will enable the company to cater to the needs of the Indian customers.
Mr. Naohiro Yamaguchi, Director, IEBCI and IMI said, "It is part of our continuous effort to offer the Indian customers, products that are driven by "value and quality". It is indeed a key milestone ISUZU has achieved, since the start of its operations in India in 2012. With the new IMI manufacturing plant to go on stream at SriCity, early next year, IEBCI will allow us to keep tremendous focus on supplier quality, material costs and R&D activities. This will also help both the companies to attain an organic growth by leveraging their strengths, especially, when IMI is at the crucial juncture of its full-fledged operations in India. IEBCI will ably support the global operations of ISUZU by sourcing parts, thanks to the efficient supplier base that India has over many other countries."
Isuzu Motors entered India in August 2012 and presently sells the ISUZU D-MAX range of pick-up trucks and MU-7 SUV through 27 dealerships across India.
Also Read
Read More on : MU 7 price
Was this article helpful ?
0 out of 0 found this helpful