Hyundai Comes To The Rescue Of Flood Affected Customers In Kerala
Published On Aug 20, 2018 01:16 PM By Dinesh
The carmaker has set up a dedicated emergency road team and contributed Rs 1 crore towards the Chief Minister's Distress Relief Fund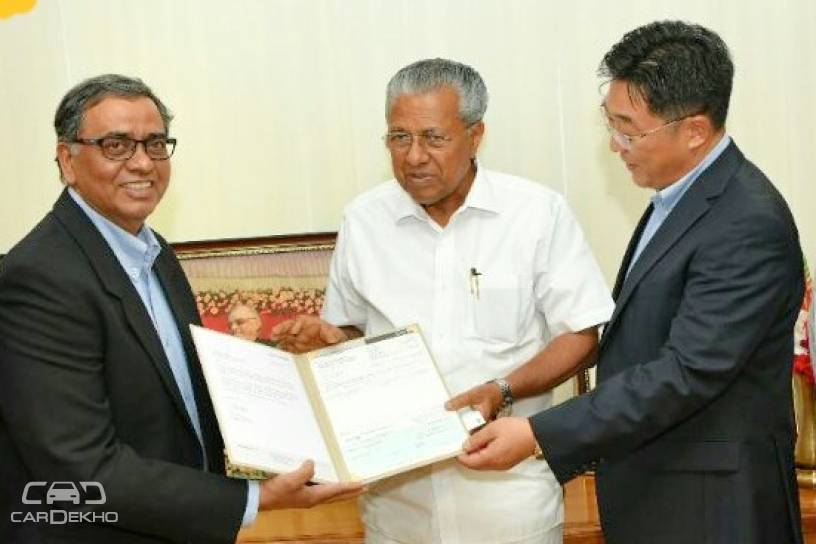 Hyundai has deployed a special task force to support its flood affected customers in Kerala. As part of the task force, the carmaker has stationed a dedicated emergency road service team along with 38 flatbed trucks and 32 towing trucks to assist its customers. Over 100 technicians are said to be assigned to work round the clock to get the affected vehicles back on roads. Customers can also dial a toll-free number mentioned below to intimate Hyundai service executives for assistance and instructions on getting their cars to service stations.
Hyundai will also offer special discounts on parts and lubricants for flood-affected cars along with a 50 per cent discount on depreciation of insurance claims. Moreover, to help the flood affected, Hyundai has also contributed Rs 1 crore towards Kerala Chief Minister's Distress Relief Fund (CMDRF).
Hyundai is not the only carmaker to come to the aid of Kerala. Volkswagen and Mercedes-Benz have also launched similar initiatives for their customers in the state. Here's what the carmaker had to say about the same:
Official Press Release
Hyundai Creates Relief Task Force to Support Flood Affected
Hyundai Vehicle Owners in Kerala
Contributes Rs 1 crore to Chief Ministers Disaster Relief Fund
More than 38 Flatbed Trucks and 32 Towing Trucks, pressed into action to assist customers
Over 100 technicians assigned to work round the clock to bring vehicles back on roads
78 Emergency Road Assistance (ERS) vehicles on alert in Kerala State
50% discount on depreciation on insurance claim
Special discount on parts and lubricants
To contribute Rs.1 Crore towards Kerala Chief Minister's Distress Relief Fund (CMDRF)
New Delhi, Aug 18, 2018: Hyundai Motor India Ltd. (HMIL), the country's second largest car manufacturer and the largest car exporter since inception today announced to create Hyundai Relief task Force to enhance the scope of activities and services for vehicle owners affected by the untimely floods in Kerala. Hyundai has stationed dedicated emergency road service team to support the flood affected customers/ vehicles along with 38 flatbed trucks and 32 Towing Trucks to assist customers in Kerala.
In addition, Senior executives of the company, Mr. Stephen Sudhakar J, Sr. Vice President and Mr. Y.S. Chang, Sr. GM (South Zone-Business Head) met the Honorable Chief Minister of Kerala Mr. Pinarayi Vijayan at the secretariat in Thiruvananthapuram today, on behalf of Mr. Mr. Y K Koo, MD & CEO, Hyundai Motor India, to hand over the cheque of Rs. 1 Crore Rupees to towards the Kerala's Chief Minister's Distress Relief Fund (CMDRF).
On relief efforts for vehicle owners in Kerala, Mr. Y K Koo, MD & CEO Hyundai Motor India said, "Hyundai as a responsible corporate citizen has ramped up its service support to customers in Kerala. This contribution is Hyundai's way of expressing solidarity with the people of Kerala, as they rebuild their lives in the aftermath of the recent devastating floods. With the vision of being lifetime partners of our customers we will continue to extend support to further strengthen our efforts to create on ground impact."
In order to ensure the availability of services in every part of the city Hyundai has activated a toll free number (0124-4343937) for towing the vehicles and over 100 technicians will assist the vehicle owners by offering timely delivery. Special discounts on parts are being offered on repairs/ restorations of flood affected vehicles along with 50% discount on depreciation on insurance claims.
Was this article helpful ?
0 out of 0 found this helpful