Ferrari to increase F1 driver's test period this time
Modified On Dec 26, 2011 04:24 PM By Ritesh for Ferrari FF
It is well-known that the Italian sports car manufacturer Ferrari is one among many to have some large growth plans for the India. However, the sports car manufacturer is in news this time for an entirely different reason though. Ferrari is working hard to increase the testing period to improve the quality of drivers gearing up for the next F1 season. Luca Di Montezemollo, the President of Ferrari seems to be the one highly concerned to alter the testing methods to evaluate the right sort of drivers for its F1 team.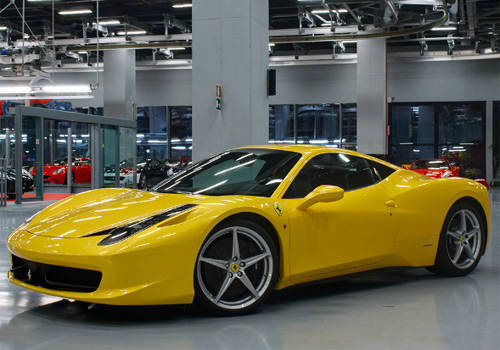 See More Ferrari 458 Italia Pictures Read More on Ferrari 458 Italia

As a norm, the testing is conducted during the off-season which is carried around the month of May. According to Montezemollo, the 15 day time for the testing is too less of a period to test the driving capabilities of the driver. At the same time, the tests are too rigorous on the other hand, where they might possibly be dropping out a few talented drivers in the process. He surmises that there should be a middle way out to give enough time for testing while being a little easy on the drivers to bring out the best talent out of the available lot. The testing criteria is also quite different for testing the drivers meant for F1 races as there is a huge deviation from the Ferrari F1 cars and the GT cars or cars meant for go-karting for that matter.

See More Ferrari 458 Italia Pictures Read More on Ferrari 458 Italia

It is too much to expect from a driver to excel across the models where Ferrari 458 Italia which is basically a GT car and is way different from a usual F1 car. Similarly, a testing track is also of prime importance like the Mugello track in Italy is ideal for F1 testing while the Monza is right for the actual race and another race track Fiorano is more suited for go-karting. The first test to select the drivers for the F1 race will not begin until the May 1st of 2012. The Ferrari Scuderia team at the moment has two top drivers Fernando Alonso and Felipe Massa, where Alonso finished second at the first Indian Grand Prix F1 race.
Read More on : Ferrari FF price
Was this article helpful ?
0 out of 0 found this helpful