Disheartened by Poor Sales Maruti Stops Kizashis' Import, Offers Rs.5 lakh Discount
Modified On Nov 05, 2012 03:00 PM By Vidyadhar for Maruti Kizashi
Maruti Suzuki India is an automotive company well known for its entry level cars in India and has been an unbeatable one so far; however when it comes to the upmarket segment, the Japanese company has not been so lucky. Maruti Suzuki Kizashi, the high end contender from Maruti Suzuki's stable, was launched 18 months back has not been able to capture the public interest, translating into poor sales and forcing the company to put a halt on the import of the vehicle. Apparently, Maruti Suzuki is offering a discount of Rs.5 lakh on the manual variant of the premium sedan and Rs.5.5 lakh off on the automatic one.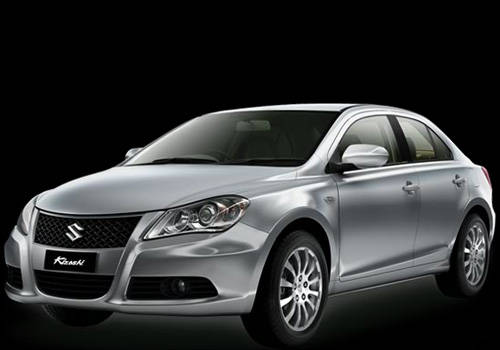 Maruti Suzuki Kizashi is going to be second on the list of premium vehicles that have not been able to garner sales in India, the first being the Maruti Suzuki Grand Vitara. Maruti Suzuki has taken a leaf out of the Grand Vitara sales handbook and has now extended the practise of specific order sales to the Kizashi as well. This means that the Maruti Suzzuki Kizashi can only be ordered by customers and will not be available for sale in dealerships and such.

"India comes home in a Maruti Suzuki", while this title fits the Japanese company completely looking at the sales figures and the top 10 most sold vehicles of the country; Maruti has not been able to register its presence in the premium segment. Maruti's efforts to come out of the entry level vehicle manufacturer image and establishing itself in the premium segment has not been fruitful so far. While Maruti has 5 top bestsellers and has registered a growth of 85% in the month of October, 12 only time will tell if the company can establish itself in the premium segment.
Read More on : Maruti Kizashi expert review
Was this article helpful ?
0 out of 0 found this helpful