Chevrolet Sail hatch could come in July
Modified On Feb 28, 2012 07:11 PM By Vikas for Chevrolet Sail Hatchback
General Motors India is expected to launch a brand new range of cars by the beginning of March 2012. Most of these new cars are developed and designed at GM India's centre located in Bangalore. The major one amongst the lot will be Chevrolet Sail hatchback, which is likely to be launched in the Indian auto market by July this year. The new Chevrolet Sail hatchback would be launched in both petrol as well as diesel variants. GM India is making a smart move here by introducing this car in diesel variant as the demand for diesel cars in India is soaring high and General Motors India will certainly receive a major advantage here.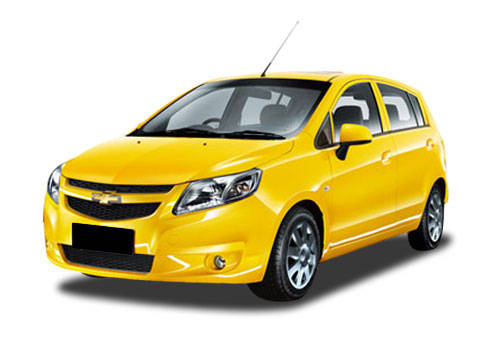 See More Chevrolet Sail Hatchback Pictures Read More on Chevrolet Sail Hatchback
The petrol variant of Chevrolet Sail will come with 1.2 litre of petrol engine, whereas the diesel variant will be powered with 1.3 litre of diesel engine. Both diesel and petrol versions will have hatchback and notchback models. Here notchback basically means a car where the roof drops off stridently to the top of the rear cubicle. Recently, Mr. Lowell C. Paddock, General Motors India's new MD and President mentioned that Bangalore design centre was also involved in developing the new and improved Chevrolet Tavera model. Mr. Lowell also opened up a new design centre annex that has massive ability for milling life size or dull-scale clay models, fabrication and painting to aid the international and local progamme requirements.

See More Chevrolet Sail Hatchback Pictures Read More on Chevrolet Sail Hatchback
The research and development centre along with deign centre provides employment to around 2100 people. Besides Chevrolet Sail hatchback, GM India is also planning to bring in a MPV by the end of this year. Also, an electric car for the Indian auto market is almost ready and would be launched as soon as the Government makes the EVs norms more flexible and develops the suitable infrastructure for the same as well.
Read More on : click here to read more on Chevrolet Sail Hatchback