Audi Q1 mini SUV may come to India
Modified On Jan 23, 2012 04:38 PM By Vikas for Audi Q1
New cars are literally pouring down in the car markets across the globe and 'smaller the better' is the philosophy being driven by the car manufacturers of late. The ultra-compact Audi Q1 SUV is the true example to offer as an instance for the step taken by the car manufacturers in that direction. Powered by the petrol and the diesel powertrains just perfect to meet the petrol and the diesel car demands in the global car markets, the mini SUV Audi Q1 is expected to house a 1.2 L petrol engine and a 1.5 L diesel engine sourced by Volkswagen to suffice for the needs of the sub-four meter length vehicle.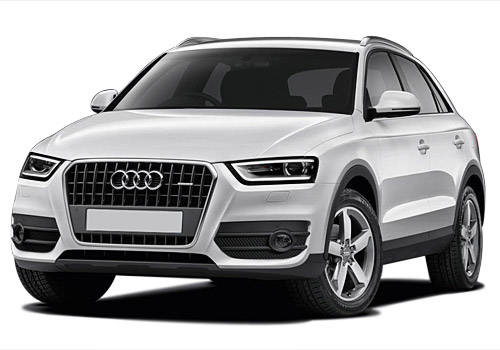 See More Audi Q1 Pictures Read More on Audi Q1
Unwilling to let go of the government's policy on under four meter length vehicles, the Audi Q1 is going to measure just 3.95m which is the key factor playing well into auto major's hands to get down the Audi Q1 price within a much competitive range. Whether you believe it or not, Audi India is just about to deliver a bombshell in the country placing the Audi Q1 price in the range of Rs 12- Rs 15 lakh to join the bandwagon of just another common SUV we see plying on the local roads.

Well, this is not just about it of the brand new Audi's compact SUV. There is a long list of specialities of the compact SUV for the German car manufacturer to boast about. As for the rivals, it's no surprise-surprise anymore when you might as well come up with more names than we probably could when the best I can think of is the Mahindra XUV 500 to lead the long list of rivals. Audi Q1 is just about as local as it could get with the auto major hoping to produce the mini SUV locally at its India plant to work as a catalyst in bringing the price down unlike Audi Q5 or Audi Q7 imported into the country straight from the European market though Audi hatches plans for a localised production of these models privately.
Read More on : Audi Q1 in India