All-New Audi A8 To Feature In Spider-Man: Homecoming
Published On Jun 13, 2017 02:43 PM By Rachit Shad for Audi A6 2015-2019
The superhero's followers will be able to get a glimpse of Audi's all-new flagship sedan during the film's premiere in Los Angeles on June 28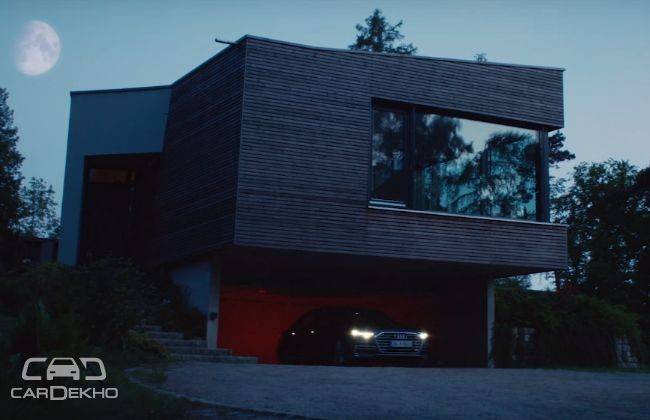 Last month Audi confirmed that it will unveil all-new avatars of its A7 and A8 models on July 11, 2017. The event will take place at the first-ever Audi Summit in Barcelona, Spain. However, before any of that takes place, the next-gen Audi A8 will make its on-screen debut in Marvel Studio's Spider-Man: Homecoming. While the movie is slated to officially release around the end of the first week of July, movie junkies can get a glimpse of the new A8 during the film's premiere in Los Angeles, California on June 28.

If you are guessing that it'll be Peter Parker (Spider-Man) who'll be driving the new A8, then you'll be wrong. In fact he will be chauffeured around in it! Surprising, isn't it? That's very out of character of Spider-Man, who has been nothing but broke in the entire movie franchise. But maybe, like the Audi A8, there is a new plot. Enough about the movie. Let's recap everything we know about the new Audi A8.

Underneath the enormous exterior of Audi's fourth-gen A8 will be the latest evolution of Volkswagen Group's MLB platform. The design strongly echoes the Prologue concept. We got a glimpse of the concept at the 2016 Auto Expo. Audi is likely to offer the new A8 with a choice of engines including a V6, V8 and the W12. Inevitably, there will be a sporty version of Audi's limousine which will be christened the S8. No matter what powertrain it comes with, Audi has confirmed that the A8 will feature a 48-volt mild-hybrid system as standard. There will be a single motor-generator which will aid the engine during high-load situations and recovers energy under braking.

As per Audi CEO, Rupert Stadler, the Audi A8 will be "generously dimensioned" and feature "a completely new operating concept". This new operating concept that he referred to revolves around the driver assist features. The new Audi A8 will be capable of handling manoeuvres without any input from the driver. A truly hands-off, eyes-off experience. Audi has demonstrated one such situation in the teaser video uploaded on YouTube. The video shows how the Audi A8 can go and park itself by just using a remote. Now that's close to living the dream, isn't it?!
Read More on : A6 Automatic
Was this article helpful ?
0 out of 0 found this helpful