2018 Duster Details Revealed!
Modified On Nov 27, 2017 07:40 PM By Raunak for Renault Duster 2016-2019
The thoroughly updated 2018 Duster irons out a few wrinkles in the earlier avatar's packaging with added safety features and extra goodies!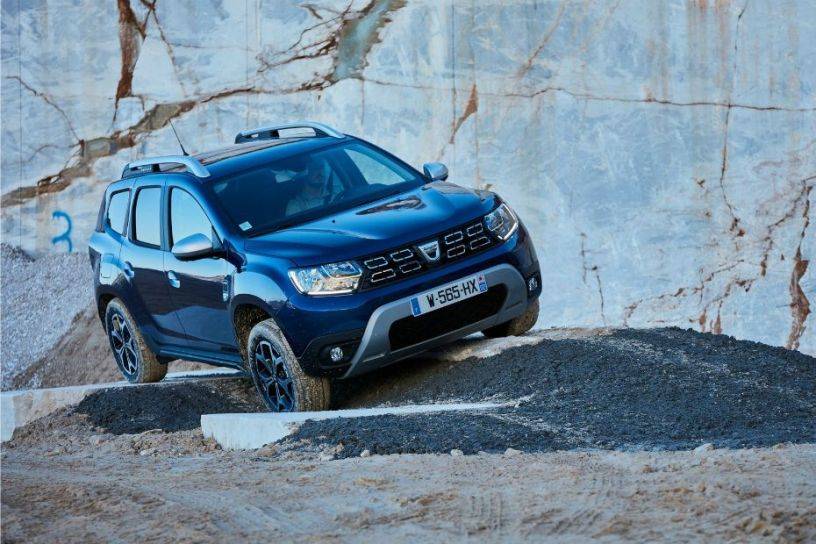 Pictured: 2018 Dacia Duster
While the 2018 Dacia Duster made its public debut at the 2017 Frankfurt Motor Show in September, Renault's version of the updated SUV was revealed in November 2017. For the uninitiated, Dacia is Renault's Romanian subsidiary and both the versions of the updated Duster are nearly identical, except for the more premium aesthetic changes on Renault's avatar of the SUV. Now, Dacia has revealed the specifications of the 2018 SUV and, like before, they are likely to remain identical for the Renault as well.
For design analysis of the 2018 Renault Duster, check out: 2018 Renault Duster Revealed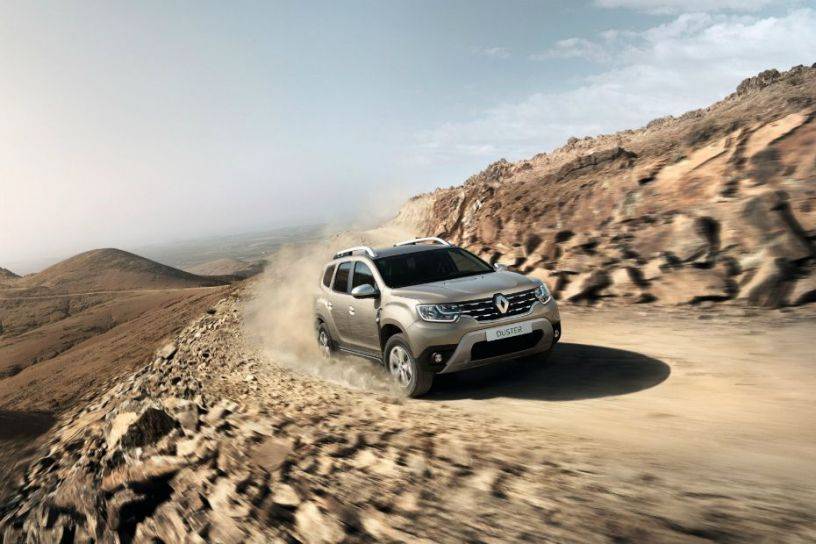 Pictured: 2018 Renault Duster
Dimensions
| | | |
| --- | --- | --- |
| | Dacia Duster (new) | Renault Duster (current) |
| Length | 4341mm | 4315mm (- 26mm) |
| Width | 1804mm | 1822mm (+ 18mm) |
| Height | 1693mm | 1695mm (+2mm) |
| Wheelbase | 2674mm/ 2676mm (AWD) | 2673mm (-1mm) |
| Ground Clearance | 210mm | 205mm/210mm (AWD) |
| Boot Space | 478-litres / 467-litres (AWD) | 475-litres/410-litres (AWD) |
Though both the new and the old versions are based on the same B0 platform with near identical wheelbases, the updated Duster is slightly longer and narrower while rest of the specs are roughly similar. Interestingly, Renault has increased the boot space of the AWD model when compared to the outgoing SUV.

Engine and Transmission
In Europe, the 2018 Dacia Duster will be powered by the same set of petrol and diesel engines as before: two petrol (naturally-aspirated 1.6-litre and turbocharged 1.2-litre motors) and a 1.5-litre diesel (available in two states of tune). Transmission options remain identical as well - a 5- and a 6-speed manual along with an optional 6-speed dual-clutch automatic.
| | | | | |
| --- | --- | --- | --- | --- |
| | 1.6-litre Petrol | 1.2-litre Turbo Petrol | 1.5-litre Diesel 90PS | 1.5-litre Diesel 110PS |
| Power | 115PS | 125PS | 90PS | 110PS |
| Torque | 156Nm | 205Nm | 200NM | 260Nm |
| Transmission | 5-speed manual | 6-speed manual | 5-speed manual | 6-speed manual/auto |
In India, the new Renault Duster is likely to carry forward the current 1.5-litre naturally-aspirated petrol motor (106PS/142Nm) along with the 1.5-litre diesel (85PS/200Nm | 110PS/245Nm). However, Renault could offer the 6-speed dual-clutch auto, which was also available with the previous model in Europe, with the updated SUV here. Despite the current AMT-equipped Duster's economical price tag compared the segment's bestseller, the Creta, it is not a popular offering because of the relatively unrefined nature of AMTs. Even the Renault Captur, which sits above the Duster and shares similar mechanicals, is awaiting an automatic gearbox. This could happen in the first half of next year. Hence, Renault could introduce the 6-speed EDC (Efficient Dual Clutch) with the updated Duster as well as the Captur in India.

Features

Speaking of the new goodies onboard, the 2018 Duster gets an electronic power steering. Being an electric unit, it is likely to improve the overall efficiency of the new model when compared to the older SUVs hydraulic unit, which was driven by the engine. It has also received curtain airbags, which makes for a total six airbags when compared to four earlier (dual-front and front-side airbags). For other new features, check out: 2018 Duster Fully Revealed
Read More on : Duster AMT