Sponsored
Renault Captur - Global Design, Famous Worldwide
Modified On Jan 25, 2018 01:48 PM By Sponsored for Renault Captur
Thanks to its style quotient, the Captur has proved to be a great success for Renault with over a million units being sold all over the world! Let's check out what makes it so special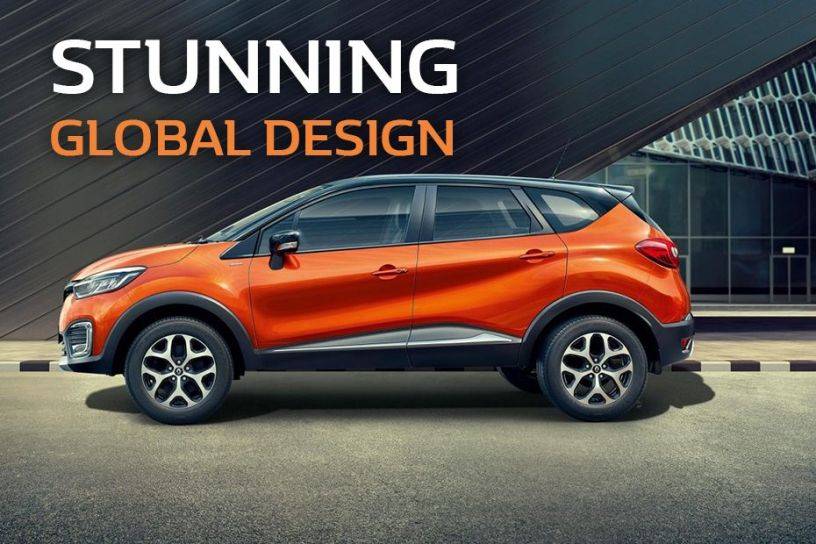 The Renault Captur entered the highly lucrative compact SUV segment late last year, and boy, what an entry it was! With its curvaceous design, the Renault Captur simply redefined design philosophies to showcase that SUVs need not be boxy and bland. In fact, the Captur is the first SUV in its class to feature sleek, sophisticated lines - something that's mostly seen on cars priced over Rs 40 lakh. Call it 'out-of-the-box' thinking, but that's something Renault has done earlier with the Kwid as well, which despite belonging to the entry-level hatchback segment incorporates an SUV-like profile seamlessly.
But the Captur has wowed SUV buyers in over 75 countries and sold more than 1 million units worldwide. It's a design package that's much loved globally. But what makes it so special? Here's what.

European Style and Flair
The Renault Captur steers clear of the boxy body style associated with SUVs. Instead, its exterior design features rounded corners that make it look all the more chic. The dual-tone roof adds more flair to the overall design and makes the Captur look every bit contemporary. With a plethora of dual-tone roof combinations and even more personalisation options to choose from, every Captur on the road is a reflection of its owner's identity.
Related: Renault Captur - Sculpted By The Wind

The Captur's rearward sloping roofline makes it look like its in motion even when standstill. The strong shoulder line which rises towards the rear end gives it a coupe-like appearance. These are styling elements that are usually seen in pricier, luxury SUVs. In India, the Renault Captur is the first vehicle to sport such a design scheme at a relatively affordable price point.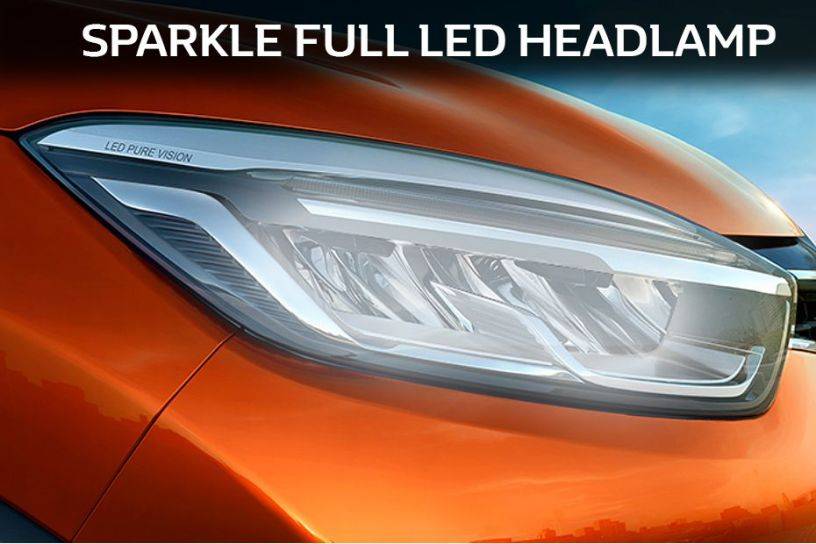 The front-end of the Captur comes with sleek upswept headlamps, a striking V-shaped grille, loads of chrome, first-in-segment floating indicators and Sapphire LED DRLs (daytime running lights) that instantly make it stand out from the crowd. The Captur is fashion inspired and provides multiple mix-and-match options. The flared wheel arches at the sides house the 17-inch Crystal-Cut alloy wheels while the coupe-like roofline aids aesthetics as well while aiding aerodynamics. The rear end is clear of any clutter and looks classy with the wraparound ripple tail lights which are complemented by a chrome strip at the base of the bootlid.
Also Read: Renault Captur: Variants Explained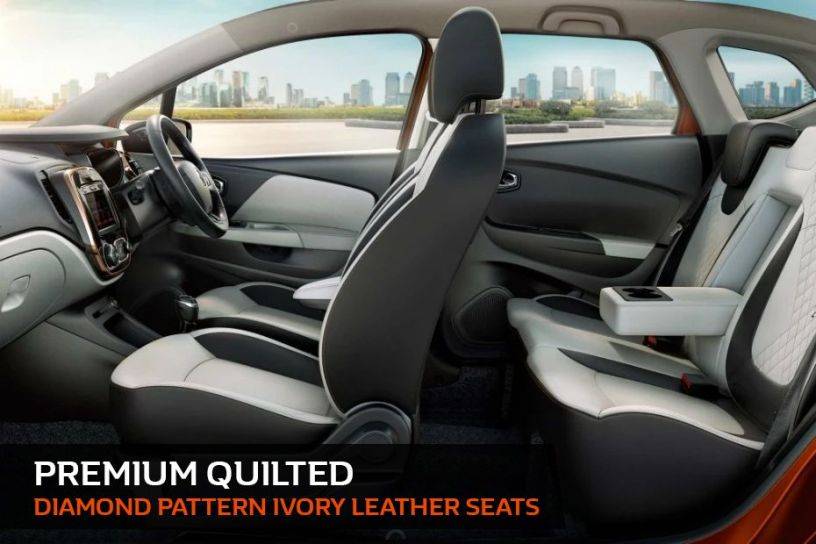 Step inside the Captur and you are greeted with oodles of luxury and technology which is unmatched by its rivals especially when pitted against the India-specific Captur Platine. The Renault Captur's ErgoDesign leather seats are craftily designed with quilted diamond pattern stitching. Aside from giving the cabin a richer, premium feel, the purposeful contours allow for maximum comfort even over long journeys.
More Details: Renault Captur: How Comfortable Is It?
Facing forward, it's hard to miss out the attention to detail lent to the dual-tone dashboard which maintains uniformity with the rest of the interior. It gets a 7-inch ULC touchscreen display with a futuristic looking 'Infinity' instrument cluster, which is both stylish and informative. The digital speedometer is first in segment but what also catches your attention is the entire layout with the infinity symbol-like chrome surround.
Related: Renault Captur: 5 Cool Features

Dollops of premiumness on the inside and sophisticated European exterior styling is sure to strike a chord with anyone looking for a compact crossover with the dynamic capabilities and practicality of an SUV.
Check Out: 5 Things We Like About The Renault Captur

Makes a style statement, no matter what lies beneath
The Renault Captur sold in India, Latin America and Russia is built on the Duster's BO platform. However, the Captur on sale in Europe is based on a different platform, called the 'B platform', on which the Renault Clio hatchback is based. The fact that Renault can pull off a similar design on two different platforms speaks volumes about the French carmaker's versatility when it comes to designing cars.
Related: Renault Captur: Feels Like A Car; Rides Like An SUV
Needless to say, the Renault Captur, in both of its avatars, boasts clever engineering. Raising the lines of the bonnet and blending it flawlessly with the roof has streamlined the overall shape improving fuel efficiency and performance. This has reduced NVH levels by quite a margin, an added bonus of this design. Owing to its well-sculpted body and the way it cuts through the air the 1.5-litre diesel motor (110PS/ 240Nm) and 1.5-litre petrol engine (106PS/142Nm) deliver a frugal 20.37kmpl and 13.87kmpl of mileage respectively. What's more, the Renault Captur is one of the safest SUVs around too. Read more about it here.
Read more about Renault's extensive service network here.


One Design, Many Avatars
There are more than 1 million Renault Capturs on the road worldwide, but thanks to a choice of more than 40 personalisation options on offer, you'll never ever spot two exactly identical ones in a parking lot, however large. Moreover, every Renault Captur is unique in its own way due to the wide variety of paint schemes, body graphics, roof tones and the preset personalisation packs on offer. Have You Read Our Review?: Renault Captur Review
The Captur is made affordable by attractive downpayment and EMI options as low as Rs 13,999.
| | | | |
| --- | --- | --- | --- |
| Variants | Ex-Showroom Price Delhi | Down-Payment | EMI* |
| RXE Petrol | ₹9,99,999 | ₹1,56,149 | ₹13,999 |
| RXL Petrol | ₹11.07,999 | ₹1,73,749 | ₹15,4999 |
| RXT Petrol Mono Tone | ₹11,69,999 | ₹1,75,499 | ₹16,499 |
| RXT Petrol Dual Tone | ₹11,86,999 | ₹1,80,399 | ₹16,699 |
| RXE Diesel | ₹11,39,999 | ₹1,75,999 | ₹15,999 |
| RXL Diesel | ₹12,47,999 | ₹1,93,149 | ₹17,499 |
| RXT Diesel Mono Tone | ₹13,09,999 | ₹2,25,049 | ₹17,999 |
| RXT Diesel Dual Tone | ₹13,26,999 | ₹2,29,999 | ₹18,199 |
| Platine Diesel MT Mono Tone | ₹13,88,999 | ₹2,55,779 | ₹18,799 |
| Platine Diesel MT Dual Tone | ₹14,05,999 | ₹2,12,499 | ₹19,799 |
*84-month period; above calculations are indicative EMI. Loan/EMI calculation will be subject to customer's request and eligibility.
Interesting Reads:
Was this article helpful ?
0 out of 0 found this helpful