Volkswagen Tiguan AllSpace: Should We Get It?
Modified On Mar 01, 2018 04:55 PM By CarDekho for Volkswagen Tiguan 2017-2020
Part sharing with other cars makes it an easy choice, but the answer isn't that simple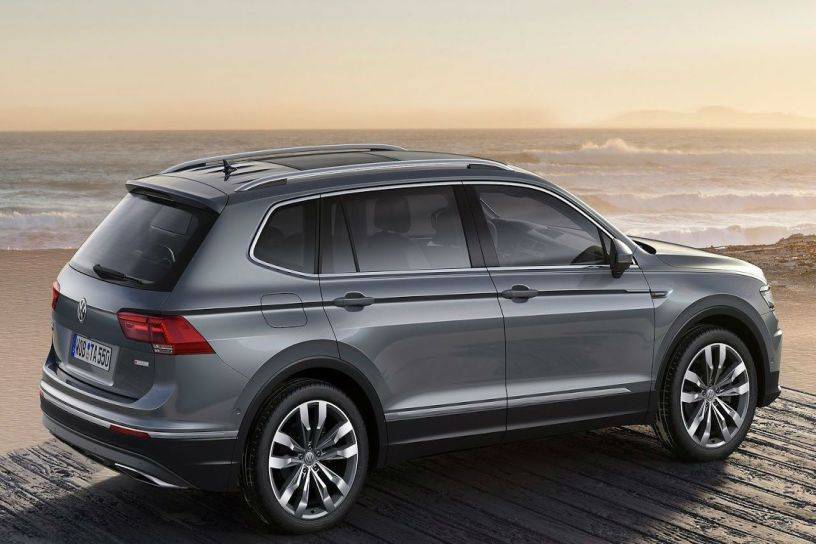 The 5-seater Volkswagen Tiguan is priced here between Rs 27.49 lakh and Rs 30.88 lakh (ex-showroom Delhi). If you want seven seats, then you can bump up the budget to Rs 34.5 lakh for the Skoda Kodiaq. The Volkswagen Tiguan also has a twin brother called the Tiguan AllSpace. As the name suggests, it has more space, enough to accommodate two more passengers. Let's look at why and why it won't come to India.
Economies Of Scale - Yay
The two cars share engine and transmission. They share the frame too, but the Skoda Kodiaq gets the long-wheelbase version of the MQB frame.

Local assembly of major components will help the two sister companies bring down the production cost of all three cars. That could make each of the three cars a bit more affordable for us or a bit more profitable for Volkswagen and Skoda, or both.
The two cars may have trouble justifying being on sale if the demand falls. Having three on sale will keep all of them afloat for longer.
Volkswagen Tiguan: First Drive Review
More Choices - Yay

The Skoda Kodiaq is your only choice if you want a 7-seater crossover for under Rs 40 lakh. The Volkswagen Tiguan AllSpace will add another flavour to the mix, just like we have the Volkswagen Passat and the Skoda Superb. Since we eventually end up never taking the ladder frame SUV to its playground, many prefer an urban alternative that performs its city responsibilities well. With the Hyundai Santa Fe gone, a spot has just opened up for a 7-seater crossover. Volkswagen could fill it up with the Tiguan AllSpace.
Should Next-Gen Hyundai Santa Fe Come To India?
Product Overlap - Nay

The Skoda Kodiaq has two more seats than the Volkswagen Tiguan and a longer wheelbase to accommodate the third row. That sets them apart and allows the two cars to target separate sets of buyers. The Volkswagen Tiguan AllSpace isn't going to double the combined market share of the two 7-seaters. Instead, there's going to be some degree of cannibalisation as they are both each other's closest competitor. Volkswagen India would want the two brands to have something unique to offer to avoid that situation.
Higher Price Tag - Nay

It's going to be the same wine in a different bottle but with a slightly higher price tag. Volkswagen usually prices its cars a notch above their Skoda siblings. Expect to pay a premium of about Rs 1.0-1.5 lakh on top of the Skoda Kodiaq.
We believe the Volkswagen Tiguan AllSpace won't land on our shores even though there's room for another 7-seater crossover.
Skoda Kodiaq: First Drive Review
Read More on : Volkswagen Tiguan Automatic
Was this article helpful ?
0 out of 0 found this helpful