Seasoned Off-Roader Waraich Signs Up With Team Force Gurkha
Published On Jul 19, 2016 07:30 PM By Alshaar
Team Gurkha has signed seasoned off-roader Kabir Waraich for the forthcoming Force Gurkha India 2016 event, announced Force Motors through a press release on Tuesday. Waraich will be accompanied by his long-standing navigator Gagan Sachdeva during the off-roading competition that will take place in Goa between July 22 and July 29.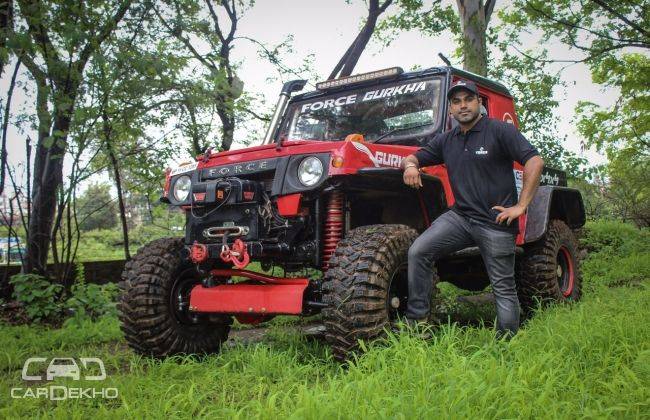 On the occasion, the latest member of Team Gurkha said, "I am very happy to be associated with Force Motors and drive the extremely capable Force Gurkha at the RFC India 2016. I look forward to bettering my position this year." The 33-year-old Kabir is a veteran off-roader and is also a part of the Gerrari Off-Roaders based out of Chandigarh.
Force Gurkha, both the winner and runner-up from the previous two editions of the Rain Forest Challenge India, has brought back Tan Eng Joo from Malaysia to defend his title. He will be accompanied by his navigator Tan Choon Hong.
The second Force Gurkha will be piloted by Mervyn Lim and will have Hamizan Abdul Hamid as the navigator while Kabir will lead the third team.
Force Motors retains the mean and tough looking Gurkhas fielded during RFC India 2015 that the release says have been a game changer in the decisive Predator and Twilight stages.
Power will continue to be supplied from the tested Mercedes-Benz-derived TD 2200 common rail engine developing 141.9PS and 320Nm torque. All-coil spring set-up with long travel shock absorbers will support the machines, resting on 37-inch Maxxis Trepador tyres, on both ends.