Rolls-Royce Dawn Launched At Rs 6.25 Crore
Modified On Jun 24, 2016 01:14 PM By Arun for Rolls-Royce Dawn
Today marks a new Dawn in Indian motoring - quite literally! British luxury marquee, Rolls-Royce has launched the Dawn convertible in the country today, with prices starting at Rs 6.25 Crore (ex-showroom). Check out the image gallery here!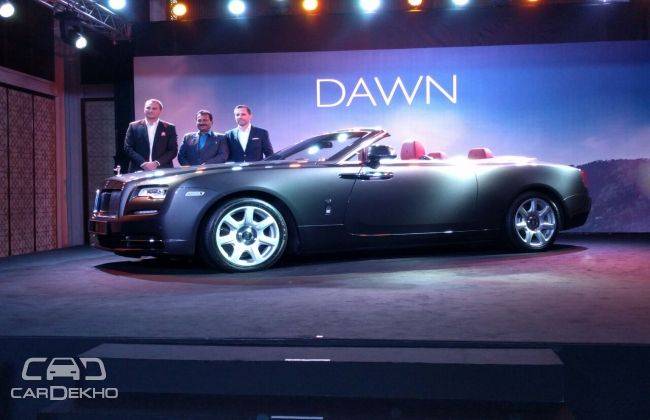 The spiritual successor to the Silver Dawn that debuted in 1953, the modern day Rolls-Royce is more than just a Wraith without a roof. The automaker hasn't bothered with sharing body panels - 80 per cent of the Dawn features all-new bodywork. In Rolls' own words, it is the "sexiest Rolls-Royce ever built". It will turn heads and make people swoon, that's a given. The Dawn oozes class and panache, without looking overtly in your face or brash. Now that's a trait I believe only the British can pull off.

The interiors are smothered in high-quality materials including wood, leather and knurled aluminium. It can be customised in a million ways, but, what I particularly admire, is the Dawn's obsession with silence. Most convertibles have a noisy cabin, even when the roof is in place. That's not the case with the Rolls-Royce. The six-layered fabric roof makes it the world's quietest convertible. The roof vanishes into the trunk in a mere 22 seconds, and, the mechanism that retracts the roof is so quiet, that the automaker calls it a 'silent ballet'. Rolls-Royce claims that the Dawn is as silent as it's sibling - the Wraith. That's a claim we're willing to believe with our eyes closed. Before we forget, the lowest fan speed is called 'Soft' and not 'Low'. Fanatical attention to detail right there!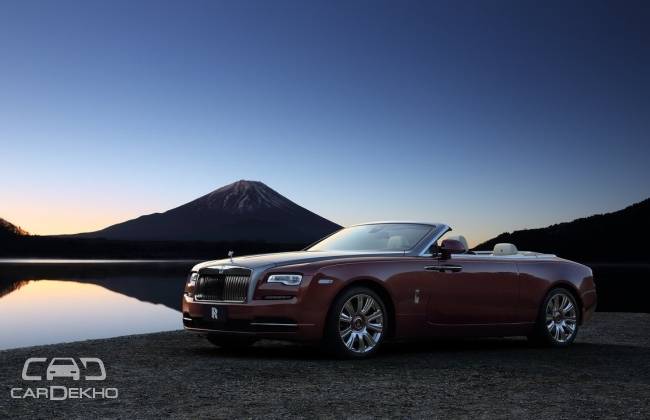 Powering this barrage of British exotica is a 6.6-litre V12 motor. In case that wasn't enough, it gets not one, but two turbochargers. The result is a mind-numbing 571PS of go power and 780Nm of twist. Power is channelled through a ZF-sourced 8-speed transmission that is aided by satellites. In case you're wondering how that works, here's a crash course. The GPS tells the transmission what roads lie ahead, based on which the gearbox selects the appropriate gear. How cool is that?
All said and done, Rolls-Royces have always been garage queens for the ultra-rich and this one isn't a whole lot different. The fact that it can shed its top and charge like her Majesty's army is complimentary.
Was this article helpful ?
0 out of 0 found this helpful