Nissan GTR: Did You Know These 7 Interesting Facts?
Modified On Jun 18, 2017 05:16 PM By CarDekho for Nissan GT-R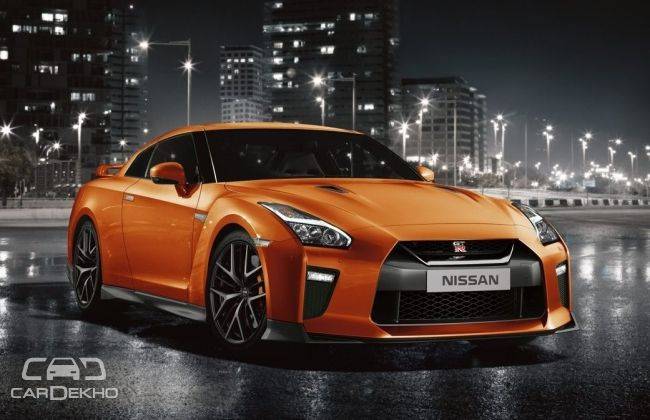 Nissan's new ad starring Bollywood actors John Abraham and Sushant Singh Rajput features among other Nissan cars, the GT-R. Incidentally, John is also among the only few Indians to own a GT-R and that too the Black Edition. Last month cricketing legend Sachin Tendulkar had sold off his rare Nissan GTR Egoist Edition which he had bought in 2011.
Nissan officially launched the GTR in India in December 2016 at Rs 1.99 crore (ex-showroom Delhi) and has allocated only 10 units of the GTR for sale in India in the first year. Here are 7 cool facts about the Nissan GTR that you probably didn't know.
1. The GT-R made its debut in the late 50s and was called the Skyline GT-R. But the Skyline cars were originally made by another Japanese carmaker called Prince Motors. The company was eventually taken over by Datsun, which then launched the Skyline GT-R in 1969. Later, the Datsun nameplate was changed to Nissan.
2. The GT-R earned the nickname "Godzilla" after a string of motorsport victories in the early 90s. Such was its dominance in the races that certain members of the Australian media began calling it Godzilla or the monster from Japan.
3. Each of the GTR's 3.8-litre V6 twin-turbo engine is handbuilt and assembled by five master craftsmen that Nissan calls Takumi. The engine is assembled in a temperature-controlled room at Nissan's Yokohama plant. The process takes as long as 6 hours after which the Takumi mounts the engine block with a plaque bearing his name.

4. The GTR is among the fastest accelerating 4-seater car in the world. It can do 0-100kmph in 2.8 seconds placing it in the league of the Porsche 911 and Lamborghini Aventador.
5. The GT-R has featured in several video games such as Forza and Gran Turismo, and popular Hollywood movies like the Fast and the Furious series. In fact, it was a favourite of Brian O'Conner, the character played by late Paul Walker in the film.

6. The current GT-R has also become a lot more practical and machine - it has 16 fewer switches on the centre console, a 8-inch screen and the seats have built for improved comfort with better bolstering. It's also a lot more safer now - the tyres use nitrogen and can withstand a puncture even if you are driving at speeds of 200kmph!
7. In January this year, Nissan decided to mark India's 68th Republic Day with a rather special tribute. The GT-R was used to create the largest outline of the Indian map on a dry lake bed in Rajasthan (read more about it here). The feat has earned the GT-R a place in the Limca Book of Records.

Read More on : Nissan GTR AMT