Nissan GT-R: 5 Things You Didn't Know!
Modified On Feb 24, 2017 06:59 PM By Arun for Nissan GTR
I'm sure you've heard this a million times by now. The Nissan GT-R is a technological marvel. It is what you get when you use the laws of physics to your advantage. It is savagely fast; can tear apart race tracks, and yet drive you back home in comfort. You don't expect anything less from the most practical people on earth, do you?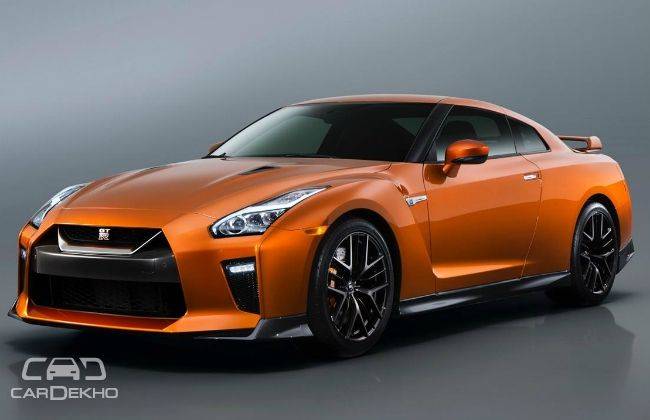 The GT-R is a legend in itself, and has often been hailed to be among the best cars on the planet. We put together a list of things that you possibly didn't know about the Nissan GT-R:
The GT-R brand is nearly five decades old!

Just like everything Japanese, the brand too has had an extremely long shelf life. The words 'GT-R' first appeared on a Nissan Skyline in 1969, on what's now popularly called the 'Hakosuka' (Japanese - Hako = box / Suka = skyline). The first ever version produced a rather modest 160PS from a 2.0-litre motor. To put that into perspective, that's about a fourth of what the GT-R makes today.
The Obakemono connect

The Japanese would refer to GT-R's as an Obakemono - that loosely translates into a shape-shifting monster. Australian motoring magazine Wheels went one step further, christening the R32 GT-R as the Godzilla - claiming it would 'slay' the Ford Sierra. The name has stuck ever since.
The Silver Screen Association

Among the biggest reasons for the GT-R's cult following was its portrayal on screen. It developed a huge fan base across anime fans, courtesy its appearance in the popular series - Initial D. It is hard to forget the duel between Ryosuke and Rin Hojo - the RX-7 vs the R32 GT-R, or even the epic battle between lead Takumi Fujiwara and Takeshi Nakazato - the AE86 vs R32 GT-R.

And then, there's the souped-up R34 from the original Fast and Furious movie. A silver GT-R (with blue neons and a bassy exhaust, no less) was all it took for most to convert to being a petrolhead.
Made in Japan. Only.

You would believe the Japanese would've caught up with the concept of globalisation. They have, for all intents and purposes, but the GT-R remains 100 per cent Japanese. Over the past five decades, it has never been produced (or even assembled) outside Nissan's main factory in Yokohama, Japan. Nissan has manufacturing facilities all over the globe (including one in India), but the GT-R always leaves Japan completely built.
Hand-built!

Nissan takes the GT-R's core strength - performance - very, very seriously. So much so, that only five engineers in the world called 'Takumi' are allowed to hand-build the engine. The 3.8-litre twin-turbo engine is put together by hand by a single person from start to finish. Also, this is done in a hermetically sealed room where the Takumis put together close to 374 individual parts together with surgical precision. This is among the main reasons why no two GT-Rs produce exactly identical power figures.
Recommended Read:
Official: Nissan GT-R Pre-Bookings Open In India
Nissan Launches GT-R At Rs 1.99 Crore
Was this article helpful ?
0 out of 0 found this helpful