Mercedes-Benz gets a tremendous response from compact cars
Modified On Oct 31, 2013 12:16 PM By CarDekho
Production of the new generation of Mercedes-Benz compact cars with the A-Class, B-Class and CLA model series is running at full steam in the production network of the two plants in Rastatt, Germany, and Kecskemét, Hungary. The Hungarian plant, opened in March 2012, plays an important role in this: Together with the Rastatt plant, it produces the B-Class. In addition, it is the sole production location of the compact four-door coupe CLA.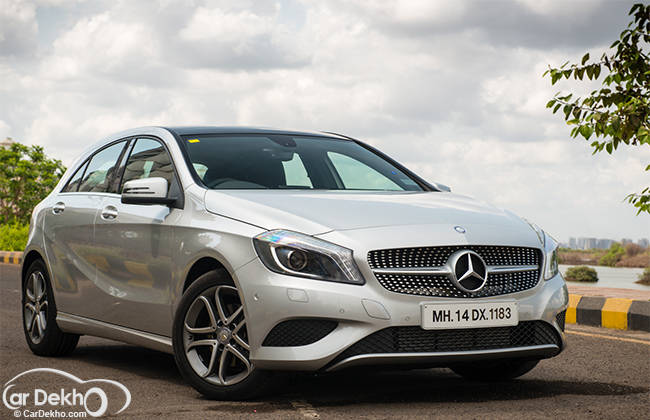 Mercedes-Benz' attack in the premium compact segment continues: The Frankfurt Motor Show in September saw the presentation of the GLA compact SUV, which will roll to customers beginning in spring 2014. The GLA is the fourth of five new models that mark a significant expansion of the brand's product portfolio and appeal to new customer groups. As an example, the conquest rate of the new A-Class in Europe is at about 50 percent, the average age of the customers is 10 years lower compared to the predecessor model. Already introduced were the new B-Class, the new A-Class and the four-door compact coupe CLA. The new compacts have been a sales revelation over the past nine months: Worldwide, 267,467 customers bought an A-Class, B-Class or CLA-Class model (+68.3%). Further momentum is expected with continuously rising availability in further markets.
The Kecskemét plant and the Rastatt plant together form the production network for the new generation of Mercedes-Benz compact cars. That network significantly contributes to the overall economies of compact car production and allows the flexible and optimum management of both plants' capacity utilization. The Kecskemét plant was opened in March 2012, less than four years after the initial decision for the location, and has since produced the B-Class, which is also built in Rastatt. State-of-the-art, environmentally sound technology is used at the plant. In January 2013, the new four-door compact coupé CLA was added as a second model, which the plant produces for all customers worldwide. With more than 3,000 staff in the meantime, the plant is the most attractive employer in the region, not least to due to the high attention given to the qualification of its employees. The pioneering efforts of the plant and its Hungarian partners to establish dual vocational and university education based on the German model further contribute to this. Daimler AG and the Hungarian Government in 2012 also signed a joint partnership agreement to establish and reinforce the region of Kecskemét as a center of the Hungarian automobile industry on a long-term basis.
Was this article helpful ?
0 out of 0 found this helpful