Mahindra Reva's Resurrection in Jeopardy on Account of Policy Vacuum
Modified On May 04, 2012 03:21 PM By Ritesh
The Reva electric car has hit rock bottom with a decline of 50 percent in its sales which is the direct result of lapsing of a sizable subsidy scheme that was offered by the Ministry of New and Renewable Energy. This subsidy scheme lapsed six months before a new and better policy from the National Council of Electric Mobility was supposed to be rolled out. The subsidy amounted to the cheaper of the two prices - 20% of ex-factory price or Rs. 1,00,000; this had made Reva cheaper by Rs. 75,000 – 93,000. According to the President of Automotive Sector of Mahindra & Mahindra, Mr. Pawan Goenka, the company is taken aback by the withdrawal of this subsidy and expects this setback to continue. Two years ago, Mahindra & Mahindra group acquired the major holding of the Reva electric car. After the subsidy lapse took place on March 31, the current prices of Reva models stand at Rs. 4-4.87 lakh (ex-showroom Bangalore).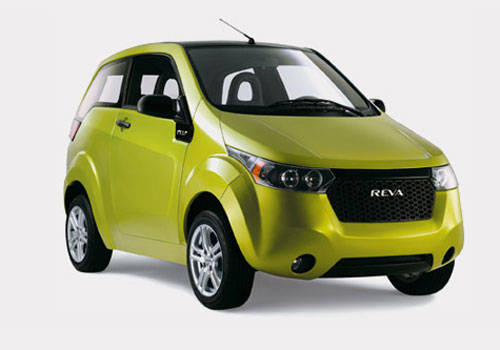 M&M had managed to build a promising turnaround for Reva after its acquisition but now with this abrupt vacuum of policy, this turnaround is all exposed to disruptions. This Indian auto giant invested Rs. 100 crore in the electric car venture which increased its share to 64.26 percent from 55.2 percent and since then the distribution network of the Reva electric car has increased 50 outlets from initial 2. The company is also launching a new model Reva NXR and is also planning to set up a new plant that would have a capacity of producing 30,000 cars every year. The sales of Mahindra Reva in fiscal year 2011-12 saw an increment of 35 percent; being a niche vehicle this car manages a sale of around 470 units in one year. The aforementioned new policy from the National Council of Electric Mobility directed at the promotion of the sales of electric vehicles in the country is supposed to be operative from the second quarter of this financial year; this policy unlike the previous subsidy scheme will aid the car-makers as well in addition to the consumers.

The approach followed by the new policy is expected to be bit more holistic. The basic aim of this approach would be to develop electric mobility solutions for India so that the country can get better fuel security and an affordable and eco-friendly transportation system. In the words of the Secretary-General of SIAM, Mr. Vishnu Mathur, this new policy is a complete mission and should not be linked to the scheme that has just been withdrawn. According to Mr. Goenka, the fate and commercial success of Reva NXR will completely depend on this policy which is expected to encourage the sales of electric vehicle in the country.
Read More on : Reva NXR