Hyundai Kona Electric Coming To India In 2019
Modified On Feb 28, 2018 12:08 PM By Jagdev
The Kona EV will be launched in India as a CKD (completely knocked down) model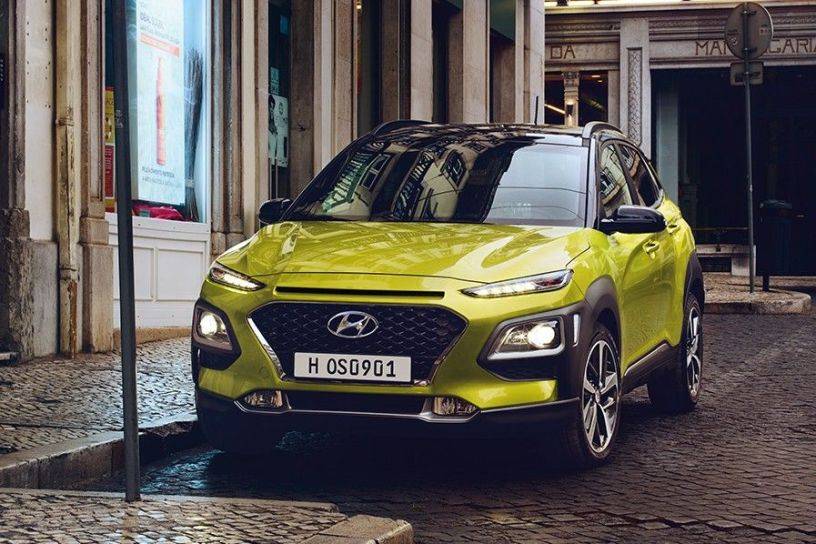 Hyundai is set to launch its first electric vehicle in India in 2019 and it's going to be based on the Kona SUV. Hyundai's MD and CEO, Y K Koo, recently revealed the Korean carmaker's plan on the introduction of the Kona electric SUV, which is set for a global unveil later this year. The Kona will be Hyundai's first electric vehicle in India.
"We will be launching electric vehicles in India from next year. We feel it is appropriate to begin with SUVs and thus, the Kona will be assembled from completely-knocked down kits," said Koo.
Since its global unveil is still a few months away, Hyundai officials continue to be tight-lipped about the details of the upcoming electric SUV. However, it was recently revealed that the Kona EV's drivetrain will be different from the electric Ioniq. The Kona EV is expected to come with different battery options. So, it is likely that there will be two models - one with a longer range than the other. The one with a bigger battery setup is expected to have a 390km range.
Read about the upcoming Hyundai Creta facelift here
The Hyundai Kona is already available in petrol and diesel avatars overseas. However, Hyundai is yet to announce whether the Kona petrol/diesel is India-bound or not. The Kona, powered by internal combustion engines, is based on a completely new platform. Importantly, the platform is also capable of electrification, so the Kona EV will also share its underpinnings with the regular Kona. In order to have economies of scale on its side, we think Hyundai might introduce petrol- or diesel-powered Kona in India as well.

We expect Hyundai to bring these cars at the upcoming Auto Expo 2018
If launched with a conventional powertrain, the Kona will fit between the Creta and the Tucson in Hyundai's India lineup. This is despite the fact that the Kona is shorter than the Creta by 105mm. The Kona is, however, wider than the Creta by 20mm. On the whole, it's a more premium offering than Hyundai's best-selling SUV and should, therefore, compete against the Jeep Compass in India, which is doing exceptionally well when compared to the Tucson, in terms of sales figures. However, this is only if Hyundai plans to launch the Kona with a conventional powertrain in India.

Was this article helpful ?
0 out of 0 found this helpful