Global NCAP Pledges to Remove zero-star cars by 2020
Modified On Feb 26, 2016 07:24 PM By Sumit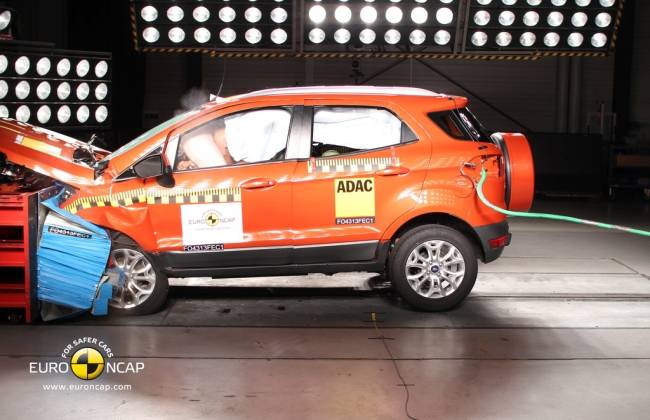 Global New Car Assessment Programme (NCAP) has said that it plans to eliminate all the zero-star cars by 2020. The announcement comes at a time when automakers, especially in developing countries, try to cut the cost of their products by removing vital safety features like airbags.
Mr. David Ward, Global NCAP secretary general, lashed out at the carmakers worldwide and said that arguments made by them are not supported by solid evidence. He further placed his trust behind the customers and expected them to understand the importance of safety features in their vehicles.

Speaking to Autocar UK, he said, "The current arguments being made by car makers as to why they won't meet minimum standards are absurd, and the regulators and consumers aren't going to stand for it much longer." He added, "The argument put forward by some car makers is that they have to build cheap cars to attract buyers away from motorbikes, but there is no actual evidence to support that assertion."
Mr. ward elaborated on the cost of an airbag and was quoted as, "Car buyers deserve a basic standard of safety, and the cost of providing it is tiny - be it through better engineering of global platforms or investing as little as $50/Rs 3,158 in an airbag. The arguments against doing this are just absurd. Consumers have a growing understanding of what is required, and car makers that don't offer the bare minimum will be left at a commercial disadvantage."
These comments should specifically ring bells for car models like Datsun Go, Tata Nano and Maruti Alto 800 . All these cars score zero-star in safety tests and have often been in news for such a reason.
Also Read: Sigh! Hyundai i10 safety rating Downgraded