BMW i3 Facelift To Debut In 2017
Modified On Dec 02, 2016 06:17 PM By Arun for BMW i3
BMW's little green crusader is due for a mid-life makeover. Reports suggest that the i3 is likely to get its first makeover next year. The German automaker itself has remained mum over the possible update, but if rumours are to be believed, the electric hatch is likely to feature updated styling cues and an upgraded powertrain as well.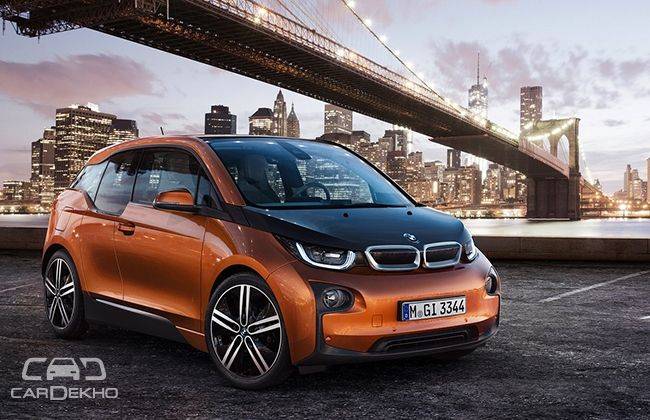 Currently, the i3 is powered by a 125kW (170PS) electric motor that delivers 250Nm of twist the second you put your foot on the accelerator pedal. The instant power delivery means that it clocks 0-60kmph in just 3.2 seconds, whereas 0-100kmph takes a little over 7 seconds. Maximum range stands at 160 kilometres in the pure electric mode, which can be taken up to 300 kilometres if you opt for the range-extender petrol motor. The update is likely to further enhance the range of the electric motor. The i3 might also be made available with a choice of different ranges, to let the customer choose one based on his requirements.

While the i3 looks straight out of the future, the design hasn't been to everyone's taste. BMW will be looking at giving the front and rear profile a little nip and tuck to make it easier on the eyes. According to a report published by German weekly Welt am Sonntag, the update to the exteriors is a direct effect of the 'persistent criticism' BMW has received over how the i3 looks. It wouldn't be farfetched to assume a few updates to filter into the cabin as well.



BMW already retails its i8 hybrid supercar in India. Will the i3 make inroads into the Indian market as well? While chances are slim, we cannot rule it out entirely either. With manufacturers queueing up green cars in extremely niche segments (read: Honda Accord Hybrid and Toyota Prius), we see no reason why the little i3 with a big BMW badge shouldn't be introduced.