BMW: EV Batteries To Last More Than 15 Years
Modified On Dec 19, 2017 12:29 PM By CarDekho for BMW i3
After performance and range anxiety, critics are concerned about the lifespan and recyclability of EV batteries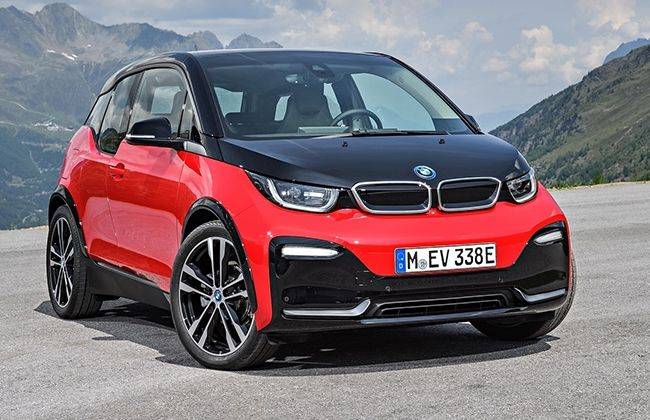 BMW's head of battery development, Andreas Raith, recently poured water on speculations suggesting that lithium-ion batteries will have a very short life. Speaking to a leading Australian media outlet, Raith confirmed that the EVs would have a similar lifespan as one with an internal combustion engine. According to Raith, this is neither a speculation nor a marketing statement, but is instead based on hard facts and historical data of BMW's electrified cars.

Based on the drop recorded in battery capacity of its customers' BMW i8 and i3 cars, the graph points to an average yearly reduction of 10 per cent in the battery pack's ability to hold charge. After a 15-year period, the battery will still be able to deliver 70 per cent of the range promised at the time of sale. BMW says that the drop in range is similar to that of a car with a petrol or diesel engine as they too suffer from reduced performance and fuel efficiency after prolonged usage. BMW claims that over a period of 15 years, a petrol/diesel car also loses about 20-30 per cent of its performance.

Since battery packs are the single most expensive component of an electric car, its lifespan is a major expense to consider while purchasing an EV. Unlike our cell phones and laptops, these lithium batteries appear to be lasting longer; probably because they don't see the charger as often as our portable electronics, thus limiting the number of charge cycles. The battery packs can then be used in industrial applications, where the charge capacity isn't a concern. The materials used in these batteries also rank high on recyclability. Used batteries could be worth something even if they're not suitable for an EV, thus making the swap a lot more affordable. Besides, the battery manufacturing costs are coming down while energy density is going up. So, a replacement battery pack is likely to cost a fraction of what it costs today.
BMW plans to add 13 hybrid cars and 12 electric cars to its portfolio by 2025.
5 Electric Cars That Should Come To India
Top 5 EVs With Longest Range Per Charge In The World