Aston Martin announces $306 million investment for new DBX crossover
Published On May 02, 2015 01:36 PM By Bala Subramaniam for Aston Martin Zagato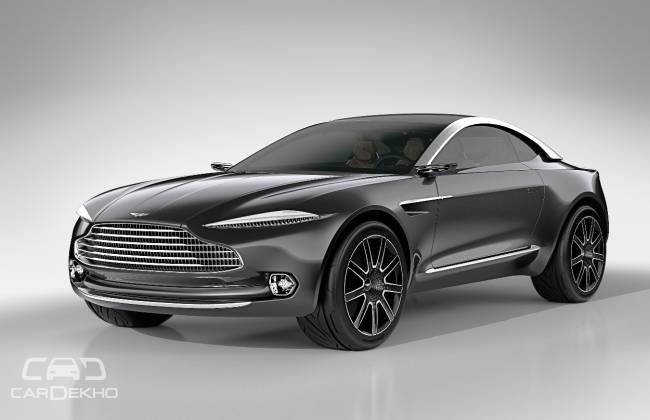 Aston Martin has announced that it has arranged additional funding of $306 million to develop new luxury models. The funds will be used to further expand the previously announced investment plan that will see the company expand into the luxury GT crossover market with a new car based on the DBX concept that premiered at the Geneva Motor Show.
Aston Martin Lagonda CEO Dr Andy Palmer commented: "This additional long-term funding, will enable us to add extra model lines and broaden our presence in the luxury market segment by the end of the decade. The DBX concept, has generated interest far beyond our expectations. The additional investment announced today will allow us to realise the DBX and other new luxury vehicles that will form the strongest and most diverse portfolio in our history".

"Our shareholders have shown their strong commitment and confidence in the management team to execute the strategic plan." continued Palmer.
Aston Martin Holdings (UK) Limited has also announced the results for the 12 months ending 31 December 2014 when the company delivered full year revenues of £468 million and adjusted EBITDA of £66 million whilst simultaneously increasing its product development spend by 45%. In 2015, the company expects global demand for its luxury sports cars to remain high, whilst it continues to develop and expand its current range starting with first customer deliveries of the limited edition track-only Aston Martin Vulcan and the race inspired, Vantage GT12.
Was this article helpful ?
0 out of 0 found this helpful