Zagato unveils Aston Martin Virage Shooting Brake
Published On Sep 08, 2014 06:03 PM By Akshit for Aston Martin Zagato
Following the unveiling of the Lamborghini Gallardo-based 5-95, well-known Italian design house and coachbuilder Zagato Atelier, continues celebrating its 95th anniversary with the introduction of Aston Martin Virage Shooting Brake Zagato. Showcased at the 2014 Chantilly Art & Elegance, this is third and final one-off creation by Zagato to celebrate the Aston Martin's centenary.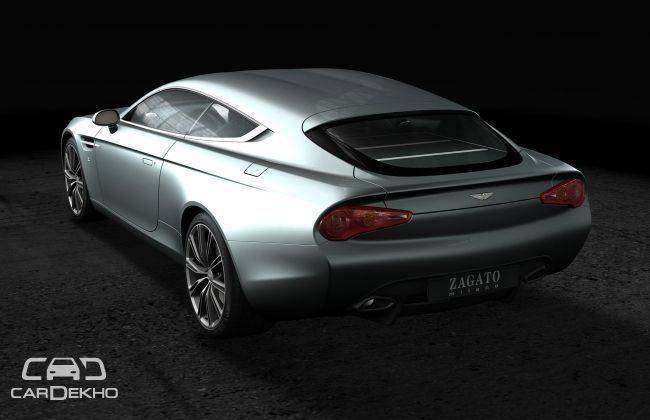 The one-of-a-kind model was commissioned by a European customer who desired 'an atelier-level, collectible modern car.' Revealed last year, the first two vehicles of the series were built in the form of a coupe and convertible. The DBS Coupe Zagato Centennial was commissioned by a collector in Japan, while the DB9 Spider Zagato Centennial was handed over to American Peter Read.
According to the company, "The Aston Martin Virage Shooting Brake Zagato is a modern interpretation with design cues of the Aston Martin V8 Vantage and Volante of the mid 80s."

As the name suggests, the car is based on the latest Aston Martin Virage, the car comes equipped with a 6.0-liter V-12, rated at 490 horsepower. The styling of the car has been inspired by the lines of Aston Martin's V8 Vantage of the 1980s and the Virage of the early '90s.
The first partnership between Aston Martin and Zagato dates back in 1960, when the British car manufacturer sought to create a high-performance version of its DB4GT. This exclusive racing GT car was showed in late 1960 at the London Motor Show and production began in early 1961. Of the original 19 DB4GT Zagato models built, all still survive and exist today within some of the worlds greatest car collections.

Was this article helpful ?
0 out of 0 found this helpful