Are These The 2018 Jeep Wrangler And 2019 Grand Wagoneer?
Published On Oct 19, 2016 06:29 PM By Raunak
The Internet is flooded with a picture that allegedly features the next-generation Wrangler and Jeep's flagship model, which is reportedly called the Grand Wagoneer. It is rumoured to have been clicked by an attendee at a recent Jeep dealers' meet. We know that the picture is a little hazy, but this is our best look at the new models from the American automaker yet.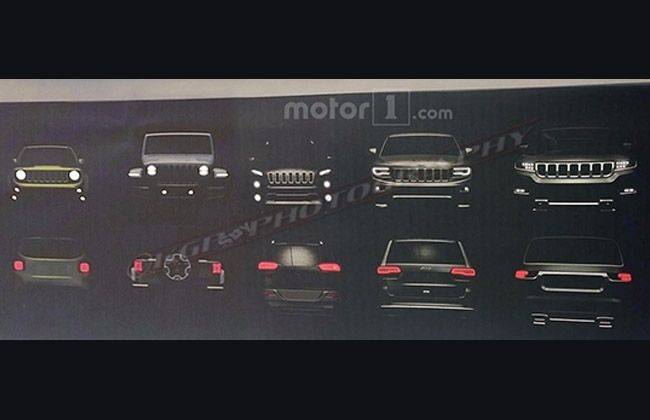 If you pay attention to the vehicles in the picture, all the latest models of the American brand – the Renegade, 2018 Wrangler, Cherokee, Grand Cherokee and the 2019 Grand Wagoneer – are there, but it sadly doesn't feature the new India-bound Jeep Compass. However, what is relevant to us here are the 2018 Jeep Wrangler (second from left) and the 2019 Grand Wagoneer (towards the extreme right).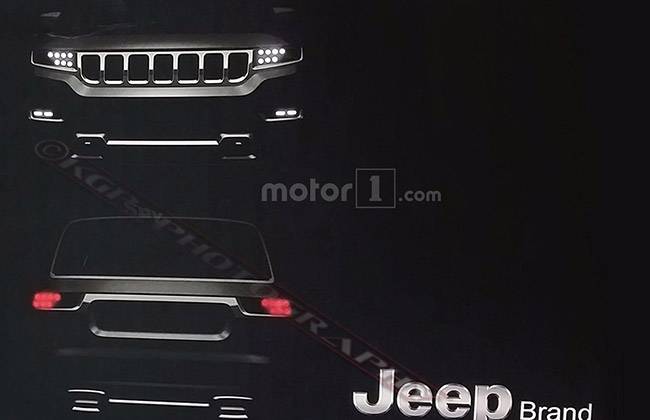 Reports suggesting the revival of the Jeep Grand Wagoneer have been doing the rounds of late. Though the automaker hasn't said anything concrete about this flagship model, it is highly likely that it will be christened the Grand Wagoneer. With similar design cues – a sleek, seven-slat grille and headlamps and wrap-around tail lamps – it looks like a Grand Cherokee on steroids, but the new SUV is the more mature looking of the two.

Interestingly, the Grand Wagoneer will feature discrete seven-dot LED daytime running lights and its tail lamps also mimic the same pattern. It is likely to come in two variants, namely, the Wagoneer and the Grand Wagoneer, and is likely to come in 2018 as a 2019-year model.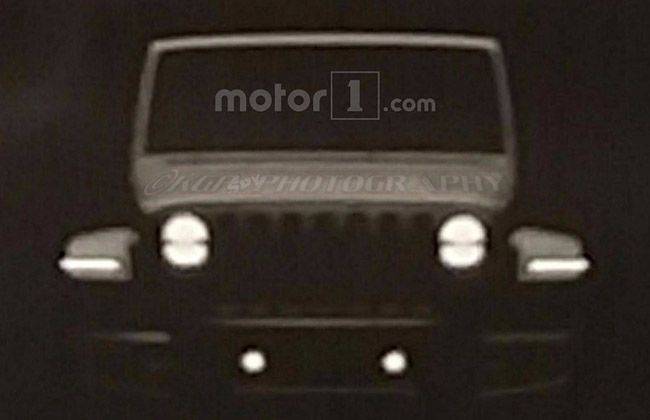 As expected, the 2018 Wrangler is unmistakably a Wrangler. Jeep will never deviate from the Wrangler's basic boxy design cues, perhaps because that is what people love about it. What we can tell from the picture is that the next-gen model will feature larger fenders with LED daytime running lights, a typical seven-slat grille and circular headlamps (which appears to be an all-LED unit), and the rear gets Renegade inspired 'X'-pattern LED tail lamps. It will reportedly also be based on a new lightweight platform and will even offer a hybrid powertrain. The new Wrangler is likely to make its debut at the 2017 Detroit Motor Show.

Also Read: Jeep Wrangler Pickup Spied!
Read More on : Wrangler Unlimited