2016 Ford Focus RS Specs Confirmed: 350 PS and 470 Nm! [Video]
Published On Jun 26, 2015 04:29 PM By Raunak for Ford Focus
We are at the dawn of super hot hatches, things are going way over 300 horses, latest to join the bandwagon is the third generation Ford Focus RS!
Ford Motor Company has announced the power figures of the upcoming Focus RS, relieving many followers since its debut few months ago in February. Folks, the third gen RS extricate a colossal 350 PS and 470 Nm from the 2.3-liter turbo four cylinder EcoBoost motor, feeding the power to all its four wheels via a 6-manual transmission. Not-to-miss, Mustang with the same engine extracts only 310 horses!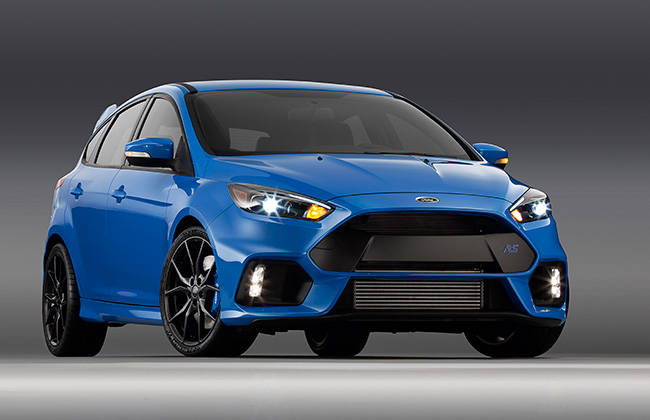 To start with, let's kill the curiosity first, we all know the third gen Focus RS borrowed the 2.3-liter 4-Cylinder EcoBoost from the Mustang, but specs were not disclosed by the Blue Oval untill yet. Ford's European headquarters in Cologne, Germany went nutty with the 2.3-liter motor.

It produces 40 more horses than Mustang, with 350 PS at the disposal of your right foot. And produces a max twist of 470 which is only available for 15 seconds under extremely hard acceleration in Over-boost mode. Don't be disheartened, under the normal condition it musters a max torque of 440 Nm in-between 2,000 to 4,500 rpm, I guess we can live with that!

Ford has not revealed the performance figures of it yet. Moreover, it is the first Focus RS to get AWD (All-Wheel-Drive) setup. It also offers Dynamic Torque Vectoring, launch control and the freaking 'Drift Mode' among other driving modes. We don't see Drift Modes on cars, that's one badass USP for this Focus RS, thumbs up Ford!